More Celebrations of Secession
More celebrations of secession are on tap.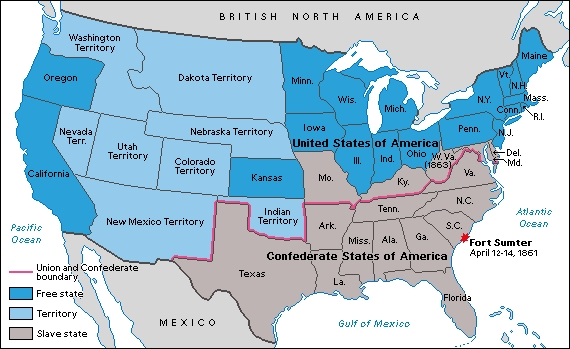 The AP reports on one slated for February in Montgomery, AL:  Confederate reenactment could draw protest
Hundreds of Civil War re-enactors will parade up Montgomery's main street to the state Capitol on Feb. 19 to recreate the swearing-in of Confederate President Jefferson Davis 150 years ago.

[…]

"We are trying to present a historical account of what happened 150 years ago," said Thomas Strain Jr. of Tanner, a member of the national board of the Sons of Confederate Veterans.
Apparently 700 potential participants have already signed up to participate and a protest is being organized as well.
It is a rather bizarre thing to wish to celebrate the rejection of the US Constitution and the selection of an alternative president in rebellion against the United States.  But that's just how the SCV roll.
Robert Reames of Birmingham, state commander for the SCV, prefers to call the Civil War "the War Between the States." He said the re-enactment Feb. 19 will have a simple message: "That our ancestors did what they did in a honorable fashion and we're here to remember that honor."
I am at a loss, to be honest, as to what that is actually supposed to mean save as a means to ignore the ignoble goals of the CSA.  Further, if the ultimate goals of an organization for which one fights are actually dishonorable, can the fighting itself ultimately be honorable?  I'm thinking not.