More on Biden's Low Profile
And some notes on Trump's media exposure.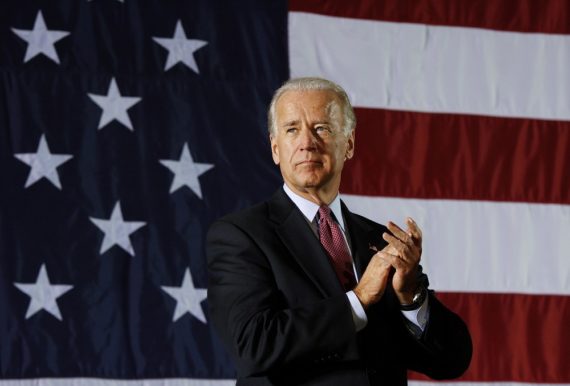 Harry Enten writing at CNN: Biden's invisible campaign is winning.
A lot of Democrats have been hankering for Biden to try and get out to be more part of the daily media conversation. The latest numbers suggest that these voices are likely wrong. Biden's proving that the less media he receives, the better it is for his electoral prospects.

Over the last month and a half, Trump has had the political spotlight shone on him. He's had daily press conferences that the media has extensively covered. Meanwhile, Biden's struggling to attract much of an audience as he is stuck at home.

You can see this really well in media mentions in the top paragraph of stories, as measured by NewsLibrary.com. Four years ago from March 20 to April 20, Trump had about 65% of the mentions between Hillary Clinton and him. This year during the same period, Trump's gotten about 90% of the coverage dedicated to Biden or him. That is, Biden's turned a 2:1 disadvantage into a 9:1 disadvantage.

You would think that this would be a disaster for Biden. It's not happening.
This is interesting because it is empirical evidence that, yes, Biden is getting a lot less coverage. This is certainly what it has felt like, but it is always good to be able to go beyond the feels in these discussions.
Also, contrary to the notion that more coverage is always good, note the following:
Trump likely would have lost the 2016 election had the news focus been on him only. A study of news coverage of that election found that Trump's poll numbers were negatively correlated with how much news he received. Fortunately for him, the final days of the campaign were spent discussing the former director of Federal Bureau of Investigation James Comey's letter. A higher share of Hillary Clinton's coverage in that final week was spent on her alleged scandals than at any other point in the late summer or fall.
Enten notes that coverage helped Trump win the GOP nomination, however.
He continues:
The 2020 general election though won't be determined by the Republican base that loves Trump, however. It will be determined by all voters. Over the last three years, Trump's never once had a positive net approval or net favorability rating among the general electorate.

A 2020 election about Trump is likely an election Biden wins. We saw it in the 2018 midterms when feelings about Trump correlated extremely well with Democrats taking back the House.

Unless something changes dramatically, Biden is likely only to lose if the media attention comes back to him. Trump better hope that Biden starts getting some of the limelight. That won't guarantee a Biden loss, but it'd give Trump a shot.
This comports with the point I noted the other day from Daniel Drezner, that Biden is likely in his best position if he is considered the "generic Democrat."
The above also underscores why Trump wanted dirt on Hunter Biden from he Ukrainians (remember that? It was soooo long ago).
I also found this of interest, as it comports with a point I was trying to make earlier in the week:
As I noted last week, Trump had the shortest rally around the flag event in modern presidential history.
From that piece:
Looking at the data, Trump seems to have had one of the fastest retreats of a rally around the flag effect in modern polling history.

Trump's net approval rating stood at -10 points among voters in an aggregate of polls as late as March 11. Less than three weeks later, it got up to -4 points on March 27. Today, it's back down to -8 points.

Even at its peak, the jump of just 6 points is weaker than any well-known rally around the flag event that I know of for a president. It's only about half that of what Barack Obama got after the killing of Osama Bin Laden. It falls well short of the nearly 70-point jump George W. Bush received after 9/11.
Trump is unpopular and appears unable to do anything to make himself more popular (although, likewise, nothing he does makes him substantially more unpopular).