More on Small Town Justice
A deep tradition rightly under scrutiny.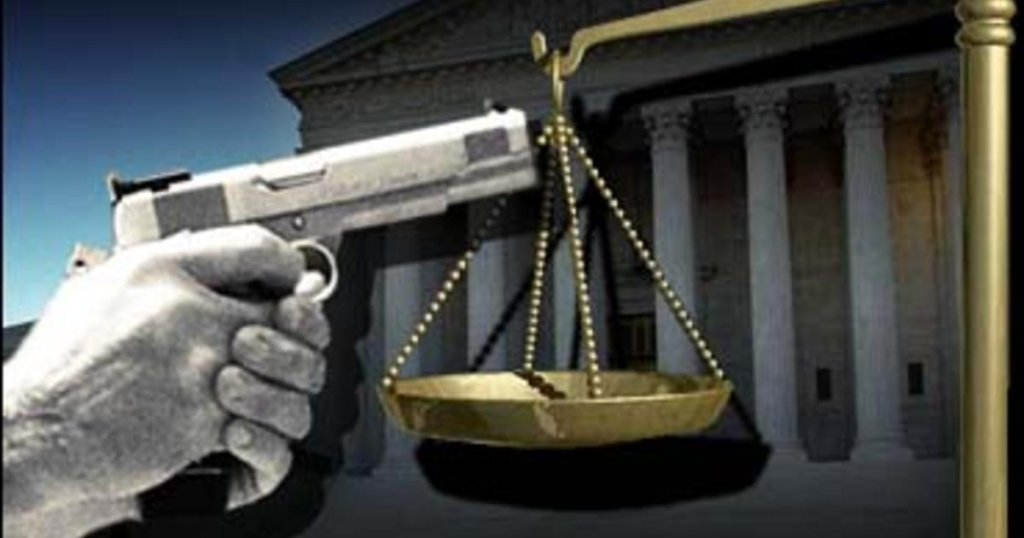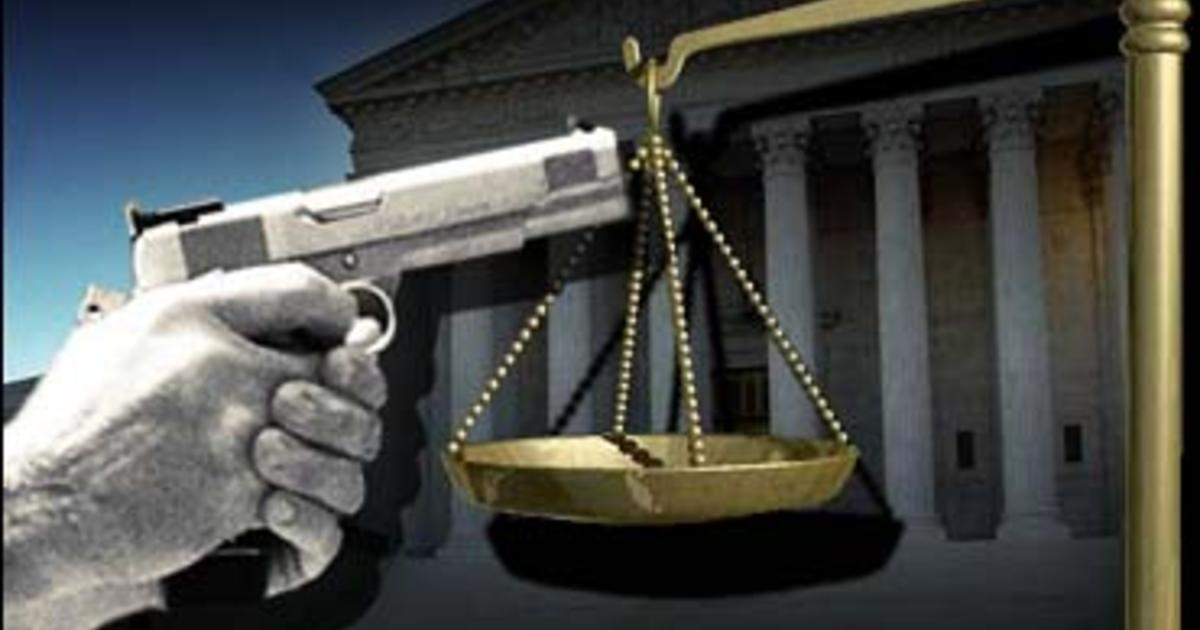 Expanding on a point Steven Taylor made in "Small Town Justice?" NPR's Amanda Marie Martínez observes "Jason Aldean's 'Small Town' is part of a long legacy with a very dark side."
Jason Aldean's "Try That in a Small Town," which ignited controversy this week over claims that the song and its new video promote white supremacy and violence, is far from the first country song to attack cities using racist dog whistles. "Try That" is most clearly a descendant of Hank Williams Jr.'s "A Country Boy Can Survive" (1982), which claims, "You only get mugged if you go downtown," while warning: "I got a shotgun, a rifle and a four-wheel drive, and a country boy can survive." But Aldean's latest release invokes and builds on a lineage of anti-city songs in country music that place the rural and urban along not only a moral versus immoral binary, but an implicitly racialized one as well. Cities are painted as spaces where crime, sexual promiscuity and personal and financial ruin occur, while the "country" is meanwhile framed as a peaceful space where happiness reigns.

The urban-versus-rural divide, and the antithetical moral characteristics projected onto them, is not unique to country music and has roots hundreds of years deep, at least. Raymond Williams's 1973 book, The Country and the City, analyzes this binary in literature dating back to the 16th century. The Bible contains cautionary tales against leaving home in search of indulgence, as described in the Parable of the Prodigal Son.

The discourse over city and country has evolved over time, and taken on its own identity within country music. Songs that pine for an idyllic rural past have been a part of country music since the genre was first invented as a marketing category for rural white Southerners in the 1920s. Some of the earliest country songs, like Fiddlin' John Carson's "Little Old Log Cabin in the Lane," recorded in 1923 and often celebrated as one of the first country records, yearns for a rustic home. Carson's song, like many others in popular music at the time, was a minstrel tune, commonly performed in Blackface, and written in 1871 and presented from the perspective of a former slave who longed for a pre-emancipation past. Carson also regularly performed at KKK rallies.

Animosity towards urban areas in country songs grew particularly pronounced in the post-World War II decades — just as the majority of country listeners urbanized. Songs like Ray Price's "City Lights" and Stonewall Jackson's "Life to Go" (both recorded in 1958) depicted cities as dirty, lonely, violent places. Cities outside the South were a frequent target, as in Bobby Bare's "Detroit City" (1963), Ben Peters's "San Francisco is a Lonely Town" (1969), Buck Owens's "I Wouldn't Live in New York City (If They Gave Me the Whole Damn Town)" (1970) and George Jones and Tammy Wynette's "Southern California" (1977). Most often, the city was framed as a place that led to immorality for women, as heard in Bare's "Streets of Baltimore" (1966) when a man takes his woman to the city but she's left "walking the streets of Baltimore." Elsewhere, one could only expect to find murder, heartbreak and decay in the city. The country, as described in hits like Dottie West's "Country Sunshine" (1973), Merle Haggard's "Big City" (1982) and up to more recent years in songs like Tim McGraw and Faith Hill's "Meanwhile Back at Mama's" (2014), continued to be depicted as idyllic.
But, as with everything in American culture, there's no escaping the intertwining with racial politics.
The rise of anti-city songs during the affluent, post-World War II era coincided with a moment when the formerly rural and heavily white country music audience was rapidly suburbanizing and achieving social mobility through home ownership. At the same time, selective availability of home loans in suburbs and racially restrictive housing covenants in cities furthered white flight, making cities synonymous with non-whiteness.

By the mid-1960s, an accelerating civil rights movement provided opportunities for conservative politicians like George Wallace and Richard Nixon to capitalize on white anxieties surrounding urban centers. Following racial uprisings that occurred through the second half of the decade, what came to be referred to as "law and order" politics were deployed to quell these uprisings, and social protests more broadly. At the end of that decade, Merle Haggard released perhaps the most famous anti-city country song, "Okie from Muskogee," which celebrated small-town life and lambasted college protests, anti-war demonstrations and those who let their "hair grow long and shaggy like the hippies out in San Francisco do." While some argue Haggard's lyrics were tongue-in-cheek, generations of country music fans since, along with presidents Richard Nixon and Ronald Reagan, who both invited the singer to perform at the White House, have not taken it as such.
Being born at the tail end of this period, I never received these "code words" as racial. The hippies and the counterculture writ large were, after all, white. Yet, while whites commit the majority of violent crime, there's little doubt that "law and order" and the "soft on crime" trope have racial connotations. And, certainly, "inner city" and "urban" have long been ways to talk about race without talking about race.
Still, much of the analysis of Aldean's song strikes me as over the top.
While "Try That" echoes the anti-urban sentiment of "Okie," it goes further, imagining city folks invading the country and expressing a desire to assert control over them and defend the small town from city influence. The song addresses those who might "carjack an old lady at a red light" or "pull a gun on the owner of the liquor store," and footage in the video makes clear references to Black Lives Matter demonstrations. As Andrea Williams, a Nashville-based author, journalist and cultural critic, told me, "The video reflects a desire to control the actions of people in and outside of these towns, people who have grown tired of the exclusionary, oppressive antics of Aldean and his ilk — people who are, most often, Black."

[…]

"Try That" 's invocation of "law and order" politics also distinguishes it from "Okie From Muskogee." Kevin Kruse, a professor of history at Princeton University who specializes in 20th-century America with a particular interest in the making of modern conservatism, says that "Try That in a Small Town" builds on and evolves from common conservative rhetoric, but where the song departs is in its demands. "He's calling for people who aren't law enforcement to mete out violence against people who haven't broken any laws," Kruse explains. "This sounds like a 'law and order' appeal, but it's actually a call to lawlessness." Such calls vividly echo events such as the January 2021 insurrection that have come to define modern, far-right extremism.
So, this just isn't true. Carjacking, armed robbery, and rioting are in fact criminal actions. But, yes, the calls for vigilante justice are in fact lawless. They are, however, quite commonplace in the culture that's the subject of Martínez' essay.
Like Steven, I haven't paid much attention to Aldean. While I'm more of a country music fan than Steven, Aldean's brand of "bro country" has never particularly appealed to me. I suspect that's largely a function of age, although, at 46, Aldean isn't exactly a kid. Still he's a genuine superstar, having won the ACM Top New Male Vocalist award in 2005 and many awards and top-selling albums since.
What he isn't, though, is a songwriter or videographer. As far as I can tell, all of his big hits, including "Try That in a Small Town," were written by others. And he certainly didn't choreograph the video for the song or research the history of courthouses that are in the backdrop.
Martínez' rightly notes that the "small town" trope has long history in country music. Indeed, it's inherent in the folk-rock tradition as well. See, for example, John Mellencamp's (hardly a right winger!) 1985 classic:

Well, I was born in a small town
And I live in a small town
Probably die in a small town
Oh, those small communities
All my friends are so small town
My parents live in the same small town
My job is so small town
Provides little opportunity, hey
Educated in a small town
Taught to fear of Jesus in a small town
Used to daydream in that small town
Another boring romantic, that's me
But I've seen it all in a small town
Had myself a ball in a small town
Married an L.A. Doll and brought her to this small town
Now she's small town just like me
No, I cannot forget from where it is that I come from
I cannot forget the people who love me
Yeah, I can be myself here in this small town
And people let me be just what I want to be
Ooh nah, nah, nah, yeah, ooh yeah yeah
Got nothing against a big town
Still hayseed enough to say
Look who's in the big town
But my bed is in a small town
Oh, and that's good enough for me
Well, I was born in a small town
And I can breathe in a small town
Gonna die in a small town
Oh, and that's probably where they'll bury me, yeah
What's notably absent, though, is the violent overtones. But, again, those aren't exactly new, either, in country music. Off the top of my head:
"A Country Boy Can Survive," Hank Williams Jr. (1982)
The preacher man says it's the end of time
And the Mississippi River, she's a-goin' dry
The interest is up and the stock market's down
And you only get mugged if you go downtown
I live back in the woods you see
My woman and the kids and the dogs and me
I got a shotgun, a rifle and a four-wheel drive
And a country boy can survive
Country folks can survive

[…]

Because you can't starve us out and you can't make us run
'Cause we're them old boys raised on shotguns
We say grace, and we say ma'am
If you ain't into that, we don't give a damn

[…]

I had a good friend in New York City
He never called me by my name, just Hillbilly
My grandpa taught me how to live off the land
And his taught him to be a businessman

He used to send me pictures of the Broadway nights
And I'd send him some homemade wine
But he was killed by a man with a switchblade knife
For 43 dollars, my friend lost his life

I'd love to spit some Beech-Nut in that dude's eyes
And shoot him with my old .45
'Cause a country boy can survive
Country folks can survive
"Simple Man," Charlie Daniels Band, 1989
I ain't nothin' but a simple man
They call me a redneck I reckon that I am
But there's things goin' on that make me mad down to the core
I have to work like a dog to make ends meet
There's crooked politicians and crime in the street
And I'm madder than hell, and I ain't a-gonna take it no more

We tell our kids, "Just say no"
And then some panty-waist judge lets a drug dealer go
He slaps him on the wrist and he turns him back out on the town
But if I had my way with people sellin' dope
Take a big tall tree and a short piece of rope
I'd hang 'em up high and let 'em swing 'til the sun goes down

Well, you know what's wrong with the world today
People done gone and put their Bibles away
They're livin' by the law of the jungle not the law of the land
Well, the Good Book says it so I know it's the truth
An eye for an eye and a tooth for a tooth
You better watch where you go and remember where you been
That's the way I see it, I'm a simple man

Now I'm the kinda man wouldn't harm a mouse
But if I catch somebody breakin' in my house
I got twelve-gauge shotgun waitin' on the other side
So don't go pushin' me against my will
I don't want to have to fight you but I dern sure will
If you don't want trouble then you'd better just pass me on by

As far as I'm concerned there ain't no excuse
For the rapin' and the killin' and the child abuse
But I got a way to put an end to all that fast
You just take them rascals out in the swamp
Put 'em on their knees and tie 'em to a stump
Let the rattlers and the bugs and the alligators do the rest
"Beer for My Horses," Toby Keith and Willie Nelson (2002)
Willie, man, come on the 6 o'clock news
Said somebody's been shot, somebody's been abused
Somebody blew up a building, somebody stole a car
Somebody got away, somebody didn't get too far, yeah
They didn't get too far
Grandpappy told my pappy, back in my day, son
A man had to answer for the wicked that he done
Take all the rope in Texas find a tall oak tree
Round up all them bad boys, hang them high in the street
For all the people to see
That justice is the one thing you should always find
You got to saddle up your boys, you got to draw a hard line
When the gun smoke settles we'll sing a victory tune
And we'll all meet back at the local saloon
We'll raise up our glasses against evil forces singing
Whiskey for my men, beer for my horses
We got too many gangsters doing dirty deeds
Too much corruption, and crime in the streets
It's time the long arm of the law put a few more in the ground
Send 'em all to their maker and he'll settle 'em down
You can bet he'll set 'em down
There are certainly many other examples. (And I excluded Keith's "Courtesy of the Red, White, and Blue" from the list because the recipients of the violence are external.) It's endemic in the culture and while, again, there's no escaping the intertwining with race, it's too simplistic to say that it's mainly about race.
It goes beyond country music and into the broader popular culture as well. Most Westerns and a good deal of the post-Dirty Harry cop genre* feature heroes who take the law into their own hands because the system can't keep people safe. It's inherent in the superhero genre as well, especially darker ones like Batman, Daredevil, Green Arrow, and the Punisher.
_______________
*A personal, relatively recent favorite is the Timothy Olyphant vehicle "Justified," a sequel to which is now airing.