More Xenophobia from POTUS
On Wednesday Trump tweeted out a crass, dishonest ad in hopes of leveraging fear and racism as a political tool.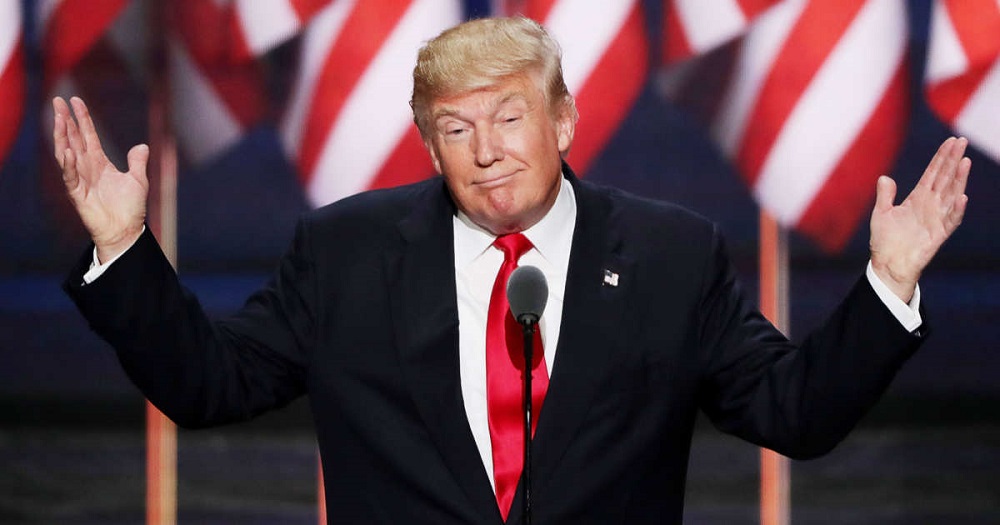 Earlier this week, Trump posted the following to his Twitter feed:
It is outrageous what the Democrats are doing to our Country. Vote Republican now! https://t.co/0pWiwCHGbh pic.twitter.com/2crea9HF7G

— Donald J. Trump (@realDonaldTrump) October 31, 2018
This is nothing more than a rank attempt at scaring people.  Yes, the individual in the video is a horrible human being.  Yes, he committed his crimes when he was it he country illegally.  But linking his crimes to the caravan (note the "Walking Dead"-like footage of swarming scary brown people) is dishonest.  To states "It is outrageous what Democrats are doing to our Country" is slanderous.  The notion that Luis Bracamontes was let in by Democrats and that Democrats are going to let in the brown hordes to kill police is just a lie.  This is taking a horrible crime, conflating it with a broader, complex policy issue into an ugly, fear-mongering politics.  It isn't even a dog whistle, it is a direct lie about policy implications, a direct lie about the consequences and nature of the caravan, and it is a direct lie about the Democratic party's positions, goals, and actions less than a week before a major election. Not only is it not a dog whistle, this isn't even a surrogate where the president can deny direct knowledge of this ad.  He, personally, shared it with  his over 55 million twitter followers.
This is the President of the United States purposefully twisting facts and using clear propaganda techniques so as to scare American citizens and appeal to their fear of foreigners for crass political gain.
This is indefensible.
I know that most readers of this site will not be surprised by this, but I can only hope that some who want to pretend like Trump is just a normal politicians who happens to be rough around the edges will pay attention to this kind of behavior and understand what he is doing.  I would also like to think it would cause his co-partisans to think about what they are supporting. Alas, this seems rather unlikely.
Beyond the xenophobic propaganda of  it all, here are the facts via the Sacramento Bee: Fact check: Trump's claim that Democrats let cop killer stay in U.S. is false.
Bracamontes, who is now on death row at San Quentin State Prison for the October 2014 slayings of Sacramento County Sheriff's Deputy Danny Oliver and Placer County Sheriff's Deputy Michael Davis Jr., first came into the United States in 1993, when he was 16 and Democrat Bill Clinton was president.

Bracamontes, who grew up in Sinaloa, Mexico, entered the country illegally, crossing into Arizona.

The Maricopa County (Ariz.) Sheriff's Office has told The Sacramento Bee previously that he was first arrested in Phoenix in 1996. Prosecutors in Phoenix say he was arrested Sept. 25, 1996, on deportable drug offenses related to marijuana possession and sentenced to four months in jail starting in January 1997.

Bracamontes served his time in then-Sheriff Joe Arpaio's tent-city jail, then was handed over to federal immigration agents and deported on June 3, 1997, during Clinton's second term.

He apparently did not stay in Mexico long. Records in Arizona show he was arrested on drug charges again in Phoenix in 1998, then released "for reasons unknown" by Arpaio's office. Arpaio is a Republican.

Bracamontes was next arrested May 4, 2001, on marijuana charges in Maricopa County, and deported three days later. Republican George W. Bush was president at the time, and was president when Bracamontes slipped back into the United States a short time later.

The date of his re-entry is not clear, but records show Bracamontes was married in Maricopa County on Feb. 28, 2002, when Bush was president.

By then, Bracamontes had been living near Salt Lake City where he remained until 2014, when he and his wife embarked upon a methamphetamine-fueled trip that ended with their arrests in Placer County after the deputies were killed.
To be clear:  I think it is ridiculous to try and make Bracamontes' situation into one where one party or the other is responsible.  The harsh reality is that someone like him could have been in the US and committed his crimes regardless of who was in office or what policies were in place (including, by the way, a giant wall).  The facts are relevant only insofar as they show the crass lies of the ad.