Most Commonly Awarded Grade At Harvard Is An 'A'
Is Harvard University the Lake Wobegon of the Ivy League or are Harvard students really that smart?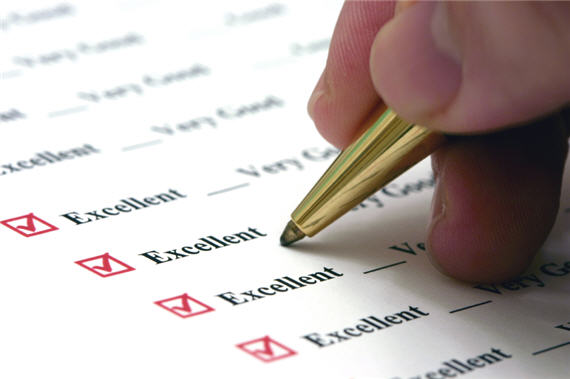 Harvard University confirms that if you get admitted to the school, it's likely that you're going to get straight A's:
The median grade at Harvard College is an A-, and the most frequently awarded mark is an A, Dean of Undergraduate Education Jay M. Harris said on Tuesday afternoon, supporting suspicions that the College employs a softer grading standard than many of its peer institutions.

Harris delivered the information in response to a question from government professor Harvey C. Mansfield '53 at the monthly meeting of the Faculty of Arts and Sciences.

"A little bird has told me that the most frequently given grade at Harvard College right now is an A-," Mansfield said during the meeting's question period. "If this is true or nearly true, it represents a failure on the part of this faculty and its leadership to maintain our academic standards."

Harris then stood and looked towards FAS Dean Michael D. Smith in hesitation.

"I can answer the question, if you want me to." Harris said. "The median grade in Harvard College is indeed an A-. The most frequently awarded grade in Harvard College is actually a straight A."

Harris said after the meeting that the data on grading standards is from fall 2012 and several previous semesters.

In an email to The Crimson after the meeting, Mansfield wrote that he was "not surprised but rather further depressed" by Harris's answer.

"Nor was I surprised at the embarrassed silence in the whole room and especially at the polished table (as I call it)," Mansfield added, referencing the table at the front of the room where top administrators sit. "The present grading practice is indefensible."

On the other hand, Classics Department chair Mark J. Schiefsky, who was in attendance at Tuesday's meeting, said he was surprised by how high the median grade was.

"I don't know what should be done about it, but it seems to me troubling," Schiefsky said. "One has a range of grades to give and one would presumably expect a wider distribution."
Indeed it is.
Granted, one can assume that the students who are admitted to Harvard are intelligent and should be expected to do very well. However, a grading system that pretty much guarantees that everyone is going to get top grades seems to undercut the value of grades at all. Under a traditional grading system, of course, the average grade would expected to be a C, with people who have performed better getting A's and B's and those who have performed worse getting something below a C. That would seem to be not only fair to the people who participate in the class, but also a far more equitable way of recognizing student performance. If a student gets an A in a class where the median grade is an A- (and, yes, one must recognize there is a difference between average and median) what, exactly, does that tell either the student or a graduate school or employer who might be evaluating a college transcript? Absolutely nothing, I'd suggest.
Since, unlike my at least two of my co-bloggers here at OTB, I don't have any experience in the academic world, I don't claim to be an expert in this area. However, it does appear from reading that Harvard Crimson article linked above that at least some of the professors at Harvard are somewhat embarrassed by what their school's grading system has turned into.
Perhaps the issue here is that the traditional A-F grading system that much of American education, and most colleges and universities, use isn't appropriate for an elite university like Harvard, where the students who are admitted are already coming from an elite educational cohort to begin with. If that's the case, then replacing that grading system with something that is more refined, and more accurate in reflecting the quality of student work. Another possible reform would be to implement a policy similar to the one adopted a decade ago by Princeton University:
In contrast, Princeton implemented an official policy of grade deflation under former Dean of the College Nancy Malkiel in 2004 in response to perceived grade inflation in certain courses. The policy stipulates that no more than 35 percent of grades given out in any department should be in the A range. Largely in response to alumni concerns, the University announced on Oct. 7 that the policy will be reviewed over the next year.
The other side of the coin, of course, is that once someone has graduated from a school like Harvard, the actual grades they received arguably become largely irrelevant. That degree that says "Harvard" on it ends up being a ticket into doors that students from other universities are likely to have a hard time getting past regardless of their grades, and the grades they got at Harvard aren't going to matter nearly as much as they graduated from the school to begin with. Whether that's fair or or not I'll leave for other to discuss, but at the very least one has to wonder what the value of an A from a Harvard Professors actually is if they being handed out like candy on Halloween.
H/T: Business Insider