Murder Rate Coming Down?
Some new data are encouraging.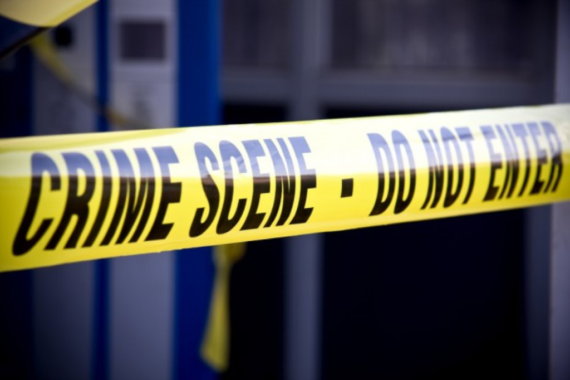 Via the NYT: A Drop in Murders
Nationwide, shootings are down 4 percent this year compared to the same time last year. In big cities, murders are down 3 percent. If the decrease in murders continues for the rest of 2022, it will be the first year since 2018 in which they fell in the U.S.
Here's the graph of the murder rate: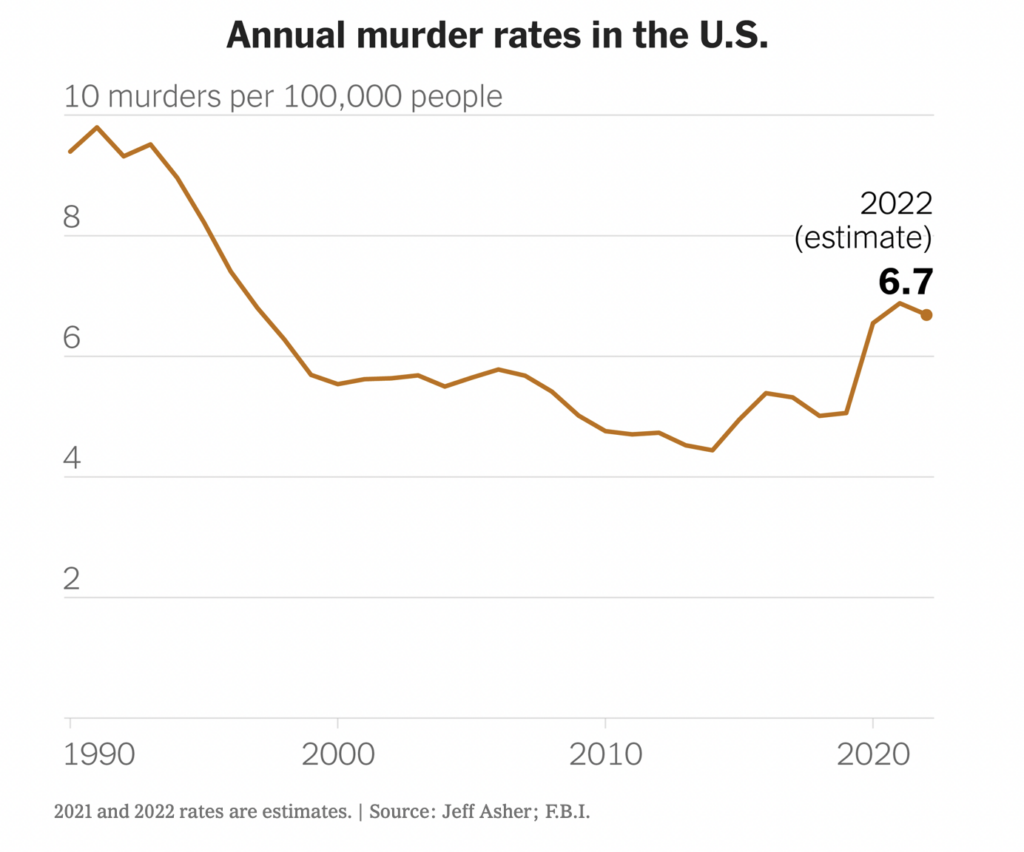 Apart from the normative evaluation that less violent crime is a good thing, this struck me for two reasons. One, crime is always a major political issue, and the recent spike, in particular, has been a big focus of rightward media of late, since crimes tend to happen, in absolute terms at least, with more frequency in urban areas (which fuels tales of the dangers of America's cities, which leads to the linkage of Democratic mayors as well as attention to the racial diversity therein).
Second, it seemed like the recent spike was linked to the disruptions of Covid-19, and if that is true, we should expect the numbers to start to recede.
Disruptions related to Covid probably led to more murders and shootings by shutting down social services, which had kept people safe, and closing schools, which left many teens idle. (My colleagues Thomas Fuller and Tim Arango wrote about the connection between the pandemic and gun violence.) But the U.S. has opened back up, which will likely help reverse the effects of the last two years on violent crime.

The aftermath of George Floyd's murder in 2020 also likely caused more violence, straining police-community relations and diminishing the effectiveness of law enforcement. That effect, too, has eased as public attention has shifted away from high-profile episodes of police brutality. A similar trend played out before: After protests over policing erupted between 2014 and 2016, murders increased for two years and then fell.

2020 was a chaotic year overall, with Covid, protests about police and a presidential election. This turmoil fostered social discord and anomie, which also could contribute to murders: As people lose trust in each other and their institutions, they are more likely to lash out in crime and violence. As the chaos recedes, the violence may be receding as well.
It is certainly worth repeating that "2020 was a chaotic year overall."
At any rate, the decline is small, and so may not indicate a reveal of the trend, and the numbers are preliminary.
Still, I thought it was worth a quick note.