My Final EC Prediction
I say: Clinton 323 and Trump 215.
After a bit of a roller coaster in the polls and news cycle, I predict a fairly large EC victory for Clinton as follows: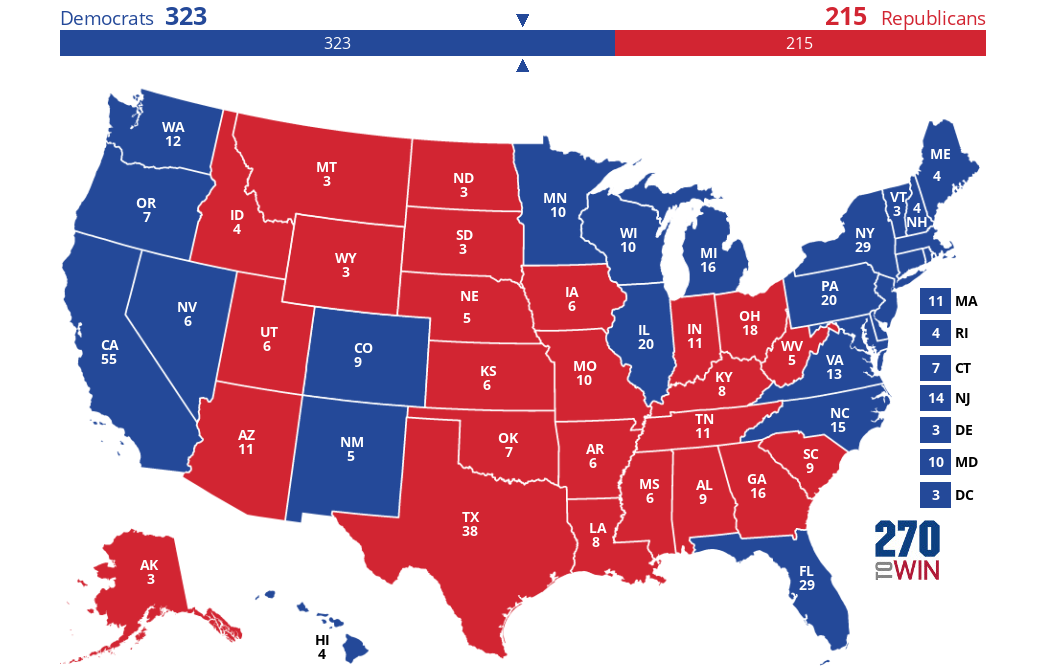 Click the map to create your own at
270toWin.com
Mostly I assume that three of the states that have been the most volatile in the 538 model (Fl, NC, and NV), and that have also been toss-ups in other models, will go Clinton. At a minimum I think that a combination of the Latino vote and almost certainly superior GOTV efforts by the Clinton campaign will make the difference in those states. If we take the solid Blue states and add those three, Clinton wins over 300 EVs.
This assume that Ohio, which is also close in the polls, goes Trump, but one might think that the GOTV efforts might push Clinton over the edge there as well.
A less likely outcome is Ohio goes Clinton and Trump loses Utah, taking the EV count to 341 to 191, which would be symbolically significant (300s v. 100s). We shall see.