National Review Bashes Herman Cain's 9-9-9 Plan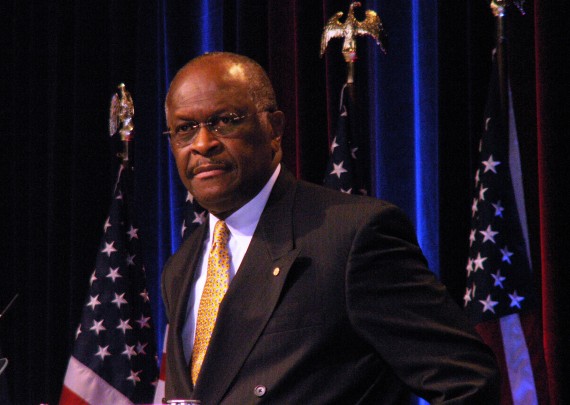 Perhaps not surprisingly since a few of their writers have already written critical pieces, National Review is out this afternoon with a rather blistering editorial against Herman Cain's tax plan:
Herman Cain deserves credit for proposing a tax-reform plan that is specific, promotes economic growth, and has captured the imagination of conservatives nationwide. His 9-9-9 plan builds on the insight that one of the chief defects of the current tax code is its bias toward consumption over savings. But his plan's peculiarities of design, substantive weaknesses, and political naïveté render it unworthy of conservative support.

(…)

Cain envisions his presidency as featuring a quick move to the 9-9-9 plan followed by an educational campaign about the virtues of the national sales tax. He will have to move fast, since he is counting on the massive economic boom he expects his plan to create to enable him to balance the budget in his first year. None of this sounds very achievable, but let's indulge the candidate. Even if one believes, as we do, that the mortgage-interest deduction should be set on a path to extinction, does its immediate abolition in the midst of a weak housing market seem wise?

And while the plan promotes new savings, it attacks existing wealth. In particular, it is a plan likely to arouse the ire of retirees. They have paid income taxes their whole lives and would now have to pay additional sales taxes on their savings when they try to spend them. On balance, of course, retirees would continue to receive a large net transfer of funds from the federal government. But why fight them in a bad cause?
NR isn't alone on the right in criticizing Cain's tax plan, Grover Norquist has done so as well. If nothing else, I think they are making the kinds of arguments we can expect to see from Cain's rivals now that he is, according to the polls at least, at the top of the field.