New York GOP Congressman Michael Grimm Indicted For Fraud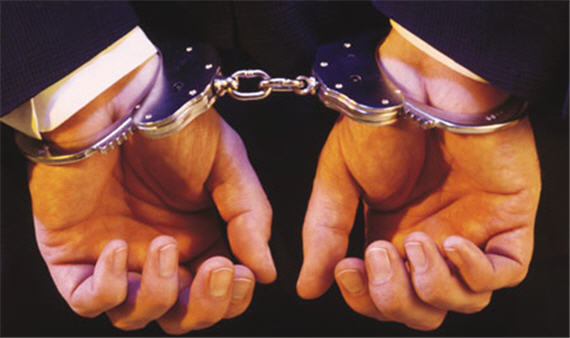 As expected, Congressman Michael Grimm was taken into custody today and indicted on multiple counts of fraud:
Representative Michael G. Grimm, a second-term congressman from Staten Island, was indicted Monday on federal fraud charges for underreporting the wages and payroll while running an Upper East Side restaurant, concealing the actual payroll in a separate set of computer records.

The charges, unsealed Monday, detail how Mr. Grimm concealed more than $1 million in gross receipts for the restaurant, and hundreds of thousands of dollars in employee wages, thus getting around federal and New York State law. He also lied under oath in January 2013, while he was a member of Congress, during a deposition, the indictment says.

The indictment charges Mr. Grimm with, among other things, perjury, wire fraud, mail fraud, obstruction of justice, employment of illegal immigrants, obstructing and impeding tax laws, and conspiracy to defraud the United States.

Mr. Grimm, 44, is a former F.B.I. agent and Marine who emphasized his upright image as he ran for Congress, where he is a Republican representing Staten Island and parts of Brooklyn. He surrendered to federal authorities early Monday, and was expected to later appear in Federal District Court in Brooklyn.

After leaving the F.B.I. in 2006, Mr. Grimm opened a health-food restaurant in Manhattan called Healthalicious, on Second Avenue near 83rd Street.

Between 2007 and 2010, the indictment says, Mr. Grimm paid "a significant portion" of employees' wages in cash, with many employees receiving about half their pay through direct deposit or check, and the other half in cash. He kept two sets of payroll records, and concealed the set that detailed what he was actually paying from payroll-processing companies and an accountant. That led to the payroll companies inadvertently filing erroneous tax forms, since the forms were based on the fake records.

In some cases, the indictment says, Mr. Grimm paid employees entirely in cash so that the payroll processors had no records of those employees at all.
Grimm, of course, is innocent until proven guilty but, as I noted on Saturday, this indictment will have a political impact on Grimm, the sole Republican Member of Congres from New York City. The deadline for another candidate to get on the ballot to challenge Grimm in a Republican Primary has passed, so absent some Court Order that allows the GOP to replace Grimm on the ballot he would be standing for re-election in November. While the District he represents is strongly Republican, one doubts that the voters of Staten Island and Brooklyn are going to be all that thrilled about voting for a man under Federal Indictment.
Here's the indictment: