Newsweek Going All-Digital
Newsweek is joining US News in getting out of the printed magazine business, leaving Time as the last old American newsweekly standing.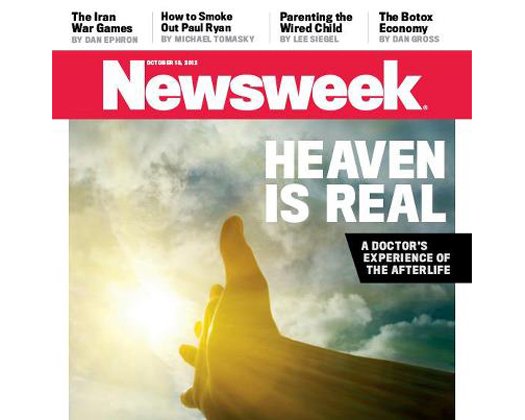 Newsweek is joining US News in getting out of the printed magazine business, leaving Time as the last old American newsweekly standing.
Daily Beast ("A Turn of the Page for Newsweek"):
We are announcing this morning an important development at Newsweek and The Daily Beast. Newsweek will transition to an all-digital format in early 2013. As part of this transition, the last print edition in the United States will be our Dec. 31 issue.

Meanwhile, Newsweek will expand its rapidly growing tablet and online presence, as well as its successful global partnerships and events business.

Newsweek Global, as the all-digital publication will be named, will be a single, worldwide edition targeted for a highly mobile, opinion-leading audience who want to learn about world events in a sophisticated context. Newsweek Global will be supported by paid subscription and will be available through e-readers for both tablet and the Web, with select content available on The Daily Beast.

Four years ago we launched The Daily Beast. Two years later, we merged our business with the iconic Newsweek magazine—which The Washington Post Company had sold to Dr. Sidney Harman. Since the merger, both The Daily Beast and Newsweek have continued to post and publish distinctive journalism and have demonstrated explosive online growth in the process. The Daily Beast now attracts more than 15 million unique visitors a month, a 70 percent increase in the past year alone—a healthy portion of this traffic generated each week by Newsweek's strong original journalism.

At the same time, our business has been increasingly affected by the challenging print advertising environment, while Newsweek's online and e-reader content has built a rapidly growing audience through the Apple, Kindle, Zinio and Nook stores as well as on The Daily Beast. Tablet-use has grown rapidly among our readers and with it the opportunity to sustain editorial excellence through swift, easy digital distribution—a superb global platform for our award-winning journalism. By year's end, tablet users in the United States alone are expected to exceed 70 million, up from 13 million just two years ago.

Currently, 39 percent of Americans say they get their news from an online source, according to a Pew Research Center study released last month. In our judgment, we have reached a tipping point at which we can most efficiently and effectively reach our readers in all-digital format. This was not the case just two years ago. It will increasingly be the case in the years ahead.
Other than the fact that the brand "Newsweek" still has some cache for us old-timers, this news is hardly relevant. The notion of a weekly news magazine has long since been rendered quaint by the Internet. And, frankly, there's very little value remaining in that once-venerable brand, which Tina Brown has been diminishing on a weekly basis with outrageously sensational cover stories. Few, I suspect, miss US News and it likely won't be long until Time follows suit. One suspects the Economist, the archetype and by far the crown jewel of the weeklies, will survive the longest.