Pot Calls The Kettle Hack
Alex Pareene's annual hack list omits an obvious candidate: Alex Pareene.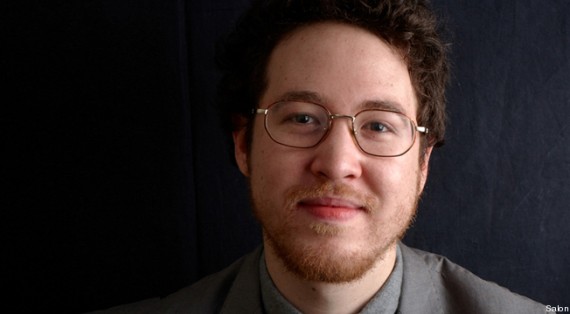 Alex Pareene's annual hack list omits an obvious candidate: Alex Pareene.
At it is every year, his compilation of jibes, barbs, and insults at the media elite has been widely and appreciatively recirculated. It's Pareene at his snarky, slightly mean spirited, best. But it's the very definition of hack work.
Pareene doesn't bother telling us what he means by "hack." As described last year, though:
The Salon Hack List is a list of our least favorite political commentators, newspaper columnists, political news show hosts, and constant cable news presences, ranked roughly (but only roughly) in order of awfulness and then described rudely. Criteria for inclusion included being wrong about literally everything, shameless sycophancy, appearing on "Morning Joe" and being "Morning Joe."
Aside from the "Morning Joe" thing, that's a rather unhelpful definition; it essentially comes down to a list of media figures Alex Pareene doesn't like. Which is, I suppose, a potentially interesting exercise if he actually explains why he doesn't like them.
The more conventional definition of hack, though, is more along the lines of, "To produce (written material, for example), especially hastily or routinely." Or, as I tend to think of it, producing material for the main purpose of generating pageviews and sales without regard to quality or intellectual honesty.
By both of those definitions, the Hack List—which is now no longer a list at all but a recurring series throughout the year—qualifies. Not only is it mostly snark without substance, using the time-honored tactic of calling out the biggest, most popular names to draw attention to a much lesser writer and publication but it's now so tirelessly predictable as to be a joke. Indeed, the nature of the list changes every year (lifetime achievement award for a media personality, this year's worst by a media personality, worst media entity) to disguise the fact that it's essentially the same list being repackaged every year.
Looking at this year's "list", we see pretty much the same figures as last year's, but this time based on the publication where they work rather than their name. Regardless, let's look at the hackiest of the hacks.
I have written tens of thousands of words on what, precisely, is wrong with Politico. But I can put the case much more simply here: It's Mike Allen and Jim VandeHei.

VandeHei is the co-founder of Politico, and Allen is the organization's biggest star. Each morning Allen collects a bunch of links to day-old news stories and emails them to thousands of people, and for this he is paid a fortune. VandeHei is the guy who gives Politico its obnoxious, pseudo-macho ethos, with the shouty memos and nonsense about "metabolism." Allen exemplifies the sort of political journalist who thinks his job is faithfully reporting what mendacious professional liars tell him, while also usually protecting their identities. VandeHei thinks neutrality requires occupying a space precisely between Breitbart and the Huffington Post. Neither would probably understand if you tried to explain to them that supporting whatever any CEO says or effectively endorsing Erskine Bowles for president is actually a violation of political "neutrality."
There are several more paragraphs like that but none of them actually tell us what's wrong with Politico, Mike Allen, or Jim VandeHei. Maybe clicking through the links and reading all of those columns makes that more clear. But Pareene gets more than a dozen paragraphs in this very column and doesn't bother telling us.
The fact that "thousands of people" are signed up to read "a bunch of links to day-old news stories" would seem prima facie evidence that Mike Allen has a talent for aggregating the most interesting news stories of the previous day for the sort of people who are interested in the news but can't spend their entire day trolling the Internet or screening their Twitter feed. Which is to say, the sort of people who aren't Alex Pareene. Except that even Alex Pareene admits to having "a soft spot for Playbook" which is "generally an efficient way to learn what Washington is talking about at the start of each day."
VandeHei's management style may be "nonsense," "obnoxious," or constitute a "pseudo-macho ethos" but it has thus far achieved its stated goal of "winning the morning."  The paper is, by comparison with the competition, an upstart with a shoestring budget and a tiny staff and yet it's running circles around them in breaking stories that win the morning–and the Internet. To be sure, they don't do nearly as much long-form reporting as some of the more venerable entities. But they're dominating the coverage of the political game, which is their niche and about which they make no bones.
And Allen nowhere argues we should do "whatever any CEO says." He's noting that, contrary to conventional wisdom, big business leaders are frustrated with Republicans just as much as with Democrats.
There are several more paragraphs to Pareene's critique; they're all less interesting.
Number 2: The Washington Post.
The Washington Post is the hometown paper of the city that everyone in America hates, usually for good reason. And the things Americans hate about that city and the people who work there are reflected in its pages.

The newspaper itself is an ever smaller and more starved-looking thing. The people running it used to actually compete with the New York Times, for readers and writers and national influence. Now they can't really decide if they even want to try.

The Post can't decide if it's local or national, with editors and publishers offering a series of conflicting and contradictory statements of intent over the last decade. The paper closed its major national bureaus a few years ago, but it also fails to extensively cover local news. What it seems to think it should be is a newspaper dedicated to covering politics and the federal government. D.C. already has three or four of those, which would seem to suffice, but politics is the paper's brand, and what brings national traffic to the website.
This really isn't that hard: Like the New York Times, the Washington Post is both a national paper and a local paper. Both are famous for their coverage of national and international news and have audiences around the country and, indeed, the world. Both also cover local news for their vast local markets. In the case of the Post, the fact that their locality happens to be the nation's capital means there's an overlap between those beats.
The Washington Post has the worst opinion section of any major newspaper in the country. It's actually baffling to me how bad it is. It doesn't seem that difficult to simply not publish a bunch of liars, hacks and incredibly boring old men, but the Post can't seem to figure it out.
Okay, he's on to something here and spends several paragraphs more-or-less backing this up. My main beef here is saving Jennifer Rubin for the end rather than leading with her. Pareene closes:
The Post opinion section exemplifies the most aggravating feature of the American punditocracy: that there are simply never any professional consequences for being constantly wrong or dishonest.
While exactly the sort of conventional wisdom that Pareene's entire "hack list" is designed to skewer, it happens to be right.
One shouldn't speak ill of the dead, I know. But if Newsweek has taught me anything this year, it's that death is not truly the end, because Heaven Is Real, According to Science.

Yes, that was an actual, for-real Newsweek cover this year: "Heaven Is Real." It was the dumbest, probably, but not actually the worst. This year's Newsweek covers also included naked bondage lady, and sexy lady about to fellate asparagus (a stock image that had also quite recently been used in at least two other magazines). There was "what if Princess Di was alive and my friend," too, but that was from 2011.

Now, Newsweek is ending its existence as a print publication. It's not the official end of Newsweek as a brand — they seem to want people to believe that they expect rational adults to pay money to read something claiming to be a digital version of Newsweek online — but the mass layoffs signal that it's basically done as a major publication of any sort.

[…]

Tina Brown's Newsweek didn't bore us, it just insulted us, loudly, each and every issue.

Brown, the legendary editor most famous for making the New Yorker print photographs sometimes, launched a website called the Daily Beast in 2008, with a bunch of money from famous rich person Barry Diller. Why anyone thought Brown, who does not understand the Internet, would be a good person to give a lot of money to to create a website, is well beyond me, but it is the sort of thing that makes sense if you are a rich person, I think. In 2010, other rich person Sidney Harmon bought Newsweek and then he and Diller decided to merge it with the Daily Beast and give it all to Tina Brown. At the time, Brown's Daily Beast was losing Diller $10 million a year. Brown's first move as the person in charge of Newsweek — an early example of the sort of brilliant decision-making that would define her tenure as person in charge of Newsweek — was to kill Newsweek.com and put all its content on TheDailyBeast.com, despite the fact that Newsweek.com had more than twice the traffic, not to mention 80 years' worth of brand recognition.

You hire Tina Brown because she knows "everyone," and knowing "everyone" translates into "buzz," which never quite translates into "profit" or "increased circulation." In Tina Brown's Newsweek, friends fawningly profiled their famous friends, who were also friends of Tina's. Other friends were allowed to write stories so incredibly misleading that other outlets took it upon themselves to perform basic fact-checks. Then that friend's wife trolled every Muslim in the world.
Here, Pareene simply shoots fish in a barrel. Everyone knows that Newsweek went the hack route as a desperate measure to save itself, only to seal its fate.
Every Sunday morning, the big four broadcast networks all air their FCC-mandated "public affairs" programming, which consists of a host (a white guy) interviewing the same dozen lawmakers, journalists and pundits in a rotating order. The lawmakers are usually not the most powerful members of Congress — often they're somewhat marginal figures in terms of influence, in fact — and the pundits and journalists all generally share the same, or very similar, worldviews. The only people I actually know who watch these things do so out of professional obligation.

But people watch these shows. Millions of people. More people watch "Meet the Press" than "The Daily Show." Most of those people are quite old, but it's still the case that a significant portion of the American people are learning the contours of the great public debates of our time from David Gregory interviewing Lindsey Graham.

FAIR is the organization that has most recently sorted and tallied the Sunday show guests, and yet again, the shows skew white and conservative. FAIR looked at the guest lists for ABC's "This Week," NBC's "Meet the Press," CBS' "Face the Nation, and "Fox News Sunday" from June 2011 through February 2012. They found:

Of one-on-one interviews, 70 percent of partisan-affiliated guests were Republican. Those guests were overwhelmingly male (86 percent) and white (92 percent).

The broader roundtable segments weren't much more diverse: 62 percent of partisan-affiliated guests were Republican. More broadly, guests classified as either Republican or conservative far outnumbered Democrats or progressives, 282 to 164. The roundtables were 71 percent male and 85 percent white.

U.S. government sources — current officials, former lawmakers, political candidates, party-affiliated political operatives and campaign advisers — dominated the Sunday shows overall (47 percent of appearances). Following closely behind were journalists (43 percent), most of whom were middle-of-the-road Beltway political reporters.

[…]

Media Matters tallied the guest lists in 2005 and 2006 and came up with very similar results.There are never labor leaders, scientists, academics, activists or public policy experts on these shows, ever. There are scarcely any women or people of color. The Sunday shows are broadcast live from the cocoon.

To merely note that they're right-leaning, though, doesn't quite do them justice. They embrace an ideological spectrum that goes from Mary Matalin to James Carville, but the panels are dominated by David Brookses and Tom Friedmans and Bob Woodwards, all spouting the same faux-"moderate" Beltway consensus bullshit. They lean right because the elite Washington consensus is that America leans right. But they worship moderation, baby-splitting, and shallow displays of bipartisanship above all else. Imagine David Gergen and Peggy Noonan agreeing with each other about Simpson-Bowles, forever.
This rounds up a bunch of familiar critiques with the format. But how does this constitute hackery, exactly? They're giving the audiences they show they came to see: A bunch of familiar policymakers and media types talking about the important issues of the week. They skew old, white, and male because the Washington power brokers are old, white, and male. They have the same people on week after week because those people are willing to put on a tie early on a Sunday morning and come talk on TV.
The administration—any administration—limits their access to officials and, frankly, outside of a handful of key players, nobody knows who they are or cares what they have to say. Ditto most members of the House. Meanwhile, there are a handful of Senators who live to go on television and are willing to be cantankerous or otherwise deliver some quotable sound bytes that will get the print media buzzing about the show.
That "There are never labor leaders, scientists, academics, activists or public policy experts on these shows, ever" is factually untrue but there's more than a kernel of truth there. But these shows are about Washington politics, mostly in bite-sized nuggets. Having eggheads come on to try to explain why the conventional wisdom is wrong doesn't fit the format.
And make no mistake: Breaking the format doesn't work. See Amanpour, Christiane.
I don't find the discussions of the other "winners," The Drudge Report, CNN, or Huffington Post particularly interesting; they are what they are. So, let me skip ahead to two that caught my eye.
MSNBC, we're told all the time, is the liberal Fox News. That's reductive and stupid. It isn't. MSNBC isn't the liberal Fox News for two very important reasons: It usually demonstrates a greater respect for the truth than Fox News, and it's not as good as Fox News. It's not as good at being liberal as Fox is at being conservative. Fox is rigidly ideologically consistent, with its "straight news" programs echoing the same talking points and pushing the same slanted stories as its opinion shows. While there's no doubt that MSNBC is more unapologetically liberal than it used to be, it's still all over the place, with a conservative anchoring its flagship morning show, objective Beltway "straight news" proponents like Chuck Todd and Andrea Mitchell dominating in the daytime, and weekends full of … prison shows. But more important, it's not as good as Fox at being compelling TV, which is why millions more people watch Fox every day. (There are demographic reasons for Fox's advantage, too, but it's still a huge number.)

There's a reason Ed Schultz — the most Fox-like of MSNBC's liberal hosts — has great ratings. That's also what makes it so funny that MSNBC is supposedly planning on replacing him with Ezra Klein, which is like Fox deciding to replace Sean Hannity with Ross Douthat. Good for respectability. Bad for ratings.
Here, oddly, he seems to be criticizing MSNBC for not being hackish enough.
I'll give MSNBC its due: Chris Matthews is probably the worst interviewer on television but he is also undoubtedly one of its most fascinating and watchable personalities. Rachel Maddow is obviously and deservedly a national treasure. MSNBC's new weekend morning programs, hosted by Chris Hayes and Melissa Harris-Perry, seem like a novel experiment in attempting to produce genuinely intelligent television using the medium of cable news and its popular tropes. "The Cycle" is exactly 25 percent great.
Okay, but so far no hackishness. That explains why it's not higher on the list, I guess, but not why it's on it.  It turns out, MSNBC is on the list because of Pareene's annual hatred of a certain morning show.
And there's "Morning Joe."

"Morning Joe" is the world's most self-satisfied television program. It is a place where Harold Ford Jr. is treated as a person whose insights and opinions are worthy of being taken seriously. It's a show with so little respect for its viewers that Mark Halperin is asked on to explain politics every day.

"Morning Joe" is very sure that it is fun and outrageous, instead of depressing. They joke, or "joke," about how they are all drinking alcohol at work, on TV! They banter! Sometimes someone swears!

Scarborough's wacky morning show cocktail party — are they or aren't they spiking their coffee, is a question they are all really hoping anyone is asking — isn't just an endless parade of conventional wisdom-spouting morons feebly discussing the day's political news. It's also cable TV's most reliably sexist program, with Scarborough finding it endlessly amusing to interrupt and belittle his supposed co-host, Mika Brzezinski. As most successful sexists do, Scarborough dismisses criticisms of his constant unambiguously sexist remarks by saying that they're just a joke that you're too p.c. to get, like in this "hilarious" promo, in which Brzezinski is very professional, and Joe and the other guy do cool, edgy guy stuff like get drunk and do drugs and stuff. (Joe Scarborough is such a cool guy, guys. He enjoys drinking alcohol! He even played in a band once.)

The joke is less funny when you learn that Brzezinski was making 14 times less than Scarborough, until she learned of the disparity and nearly left the channel over it. Now she makes half what he makes. (Which is maybe a reflection of the fact that she seems to get roughly half as much time to talk as Scarborough does on your average edition of "Morning Joe.")
The problem with all this is that it's all sneer, zero analysis.  He leads with eye-rolling at the fact that Harold Ford, Jr. and Mark Halperin are frequent guests with no explanation whatsoever as to why that's a bad thing. We're just supposed to know, apparently. But both have reasonably solid credentials. Ford is a former congressman and chair of the Democratic Leadership Council who's currently, among other things, a visiting professor at NYU. Halperin is Time's senior political analyst and a former political director at ABC.
Is the show's jocularity and digression from the discussion of serious news sometimes annoying? It is. But it's a morning show. Contrast "Morning Joe" with the insipid "Today" or "Good Morning America" — much less the IQ lowering "Fox and Friends" — and it's a veritable graduate seminar.
As to the oft-discussed salary disparity between Joe and Mika, it's neither an indicator of hackishness nor surprising. The show is, after all, called "Morning Joe." I'm guessing Don Imus and Howard Stern make considerably more than their co-hosts, too.
This criticism is more interesting, if rather disjointed:
But fratty misogyny is only one of "Morning Joe's" recurring gags. There's also Joe's titanic self-regard, best exemplified by his apparent belief that he and Michael Bloomberg would have made a successful presidential ticket. Scarborough, a moderate conservative television personality, still believes himself to be a Real Man Of The People sort of guy. But the ideology of "Morning Joe" is the ideology of the elite center, a group of people who hold opinions that are deeply unpopular on both ends of the political spectrum and who have convinced themselves that they represent a secret majority of Americans. (Or at least "Real" or "Regular" Americans.) Hence, Harold Ford. These are people who believe not only that cutting the most popular government program in the nation is a "moderate" and sensible idea, but that there is a popular "mandate" for said cut, because millions of voters selected one candidate who promised not to cut Medicare benefits over another candidate who supported cutting Medicare but also scored political points by accusing his opponent of already having cut Medicare benefits.
This isn't hackishness; it's a lack of self-awareness. Scarborough still sees himself as the guy who went to Congress in 1994. But two decades of fame, money, and power—and, perhaps more importantly, being surrounded by people with fame, money, and power—simply changes a man. There's a reason there's an elite center: elites are surrounded by other elites, read the same things, and tend to come to the same conclusions. But the thing is those conclusions are often right! Being exposed to smart, well-read people with a passion for ideas means constantly having your core assumptions challenged. The resulting consensus might be tedious and unsaleable to the masses but it's generally the opposite of hackishness.
Magazines are great. I am a big fan of magazines. The Atlantic does a lot of things right, as a magazine. First of all, it makes money. Most magazines don't, really. I also give them credit for "figuring out The Web." Here is the secret of The Web: People like to read thoughtful people writing about and debating the issues of the day, and also they like really infuriating trolling. The Atlantic gives them both.

Here are some pieces from the latest issue: Jeffrey Goldberg on why more guns will solve gun control (counterintuitive!), Jessica Bennett and Rachel Simmons on how writing "xoxo" in emails is "feminizing the workplace," something on wacky Silicon Valley workspaces and offices. This is a fairly representative sample of the sort of thing in your average issue of the Atlantic.

In November, Michael Bloomberg was on the cover of the "Brave Thinkers" issue. (He is so brave, to have largely the exact same opinions as every magazine editor.) October was mostly dedicated to education reform. April brought us a tribute to underappreciated hero of the global economy Ben Bernanke. I'm not even picking from the women-baiting covers, here. We'll get to those.
Now, in the spirit of full disclosure, I've written a dozen or so pieces for The Atlantic. They've even paid more for a few of them. But it's hard to see the hackishness in this critique: they have a wide variety of stories by a wide variety of people with no discernible political agenda.
That Bloomberg is an exemplar of the elite consensus discussed earlier and that he shares it with magazine editors is a true fact. But he was touted as "brave" for having the courage to issue wildly unpopular regulations in order to do what he thought right for the city. (I prefer "arrogant" and "dictatorial," but it's brave, too.) What's hackish about education reform? Or posting a counterintuitive feature on Bernanke?
The women-baiting covers include Anne-Marie Slaughter on "Why Women Still Can't Have It All" (in "The Ideas Issue"!), Kate Bolick on why the ladies today refuse to get married (in "The Brave Thinkers Issue"!) and, of course, Hanna Rosin on "The End of Men." (In another "Ideas Issue.") Oddly, the magazine's anti-feminist feminist troll in residence, Caitlin Flanagan, hasn't had a big trolly cover piece, but she is waiting for you in just about every issue. The magazine recently started a blog dedicated entirely to reductive and controversy-sparking arguments about modern womanness, in case you can't wait for your monthly fix.

Who is this magazine for? Unmarried professional women who work in tech and worry about China, I guess? It is edited and published, though, by men of Washington, D.C. Publisher David Bradley spent hundreds of hours interviewing journalists across the country for the position of editor of the Atlantic, before deciding on St. Albans alum and New York Times Jerusalem bureau chief James Bennet. (Bradley was also the man who moved the Atlantic from Boston to Washington, after promising he wouldn't.)

Bradley and Bennet are both products of America's grandest joke, the Ivy League meritocracy. Bradley's dad was a spook and a P.R. pioneer. Bennet's brother is a United States senator. They're conscientious men with good intentions and all the right opinions. They're so predictable and boring. You can practically schedule a year's worth of Atlantic covers in advance: the China one, the women's shit one, the Israel one, the biannual tributes to Rich People Who Will Save America.
So, the critique here is that the people who run The Atlantic are rich white guys. Unlike, say, Salon. Oh, and they also devote a lot of coverage to women's issues.
Apparently, though, what really sets Pareene off has nothing to do with the magazine or its website.
The problem is that "The Atlantic: The Magazine" is just a loss-leader for "The Atlantic: The Brand." The magazine exists to lend credibility and a slightly respectable sheen to the events. The Ideas Festival and the Ideas Forum and the Ideas Conference. The Small Business Forums and "Innovation Summit" and "The Atlantic's third annual Food Summit." These are not exactly 92nd Street Y panels. These are synergistic opportunities for industry leaders to meet thought leaders, for a paying audience of their peers. The Food Summit, for example, featured a number of Atlantic editors and contributors roped into friendly livestreamed chats with the CEO of the National Pork Board, the "Regional Business Head" of the Gerber Products Co., and Mario Batali. (Supporting underwriters: DuPont, Coca-Cola, Dole, Nestle, etc.)

The point of all this is leveraging independent commentary and journalism into yet another marketing opportunity and influence-peddling scheme for corporations, lobbyists, investors and people otherwise seeking to turn bullshit into gold. After years of putting on the Aspen Ideas Festival, the best Idea to come from the festival remains "throw a massive self-congratulatory circle jerk at a super-elite venue every year for CEOs to mingle with famous Washington hacks and vacuous would-be Gladwells."
I've never been to one of these things, although I do get invited with some regularity. But it's not clear what the big deal is supposed to be. The magazine has a few conferences a year in which its writers and editors mingle with the rich and successful. How is that any more problematic than, say, selling advertising space? Is there evidence that this is somehow skewing the magazine's coverage? Or are we supposed to be mad that the Atlantic's writers don't harbor the same disgust at the very notion of CEOs as Pareene?