Newt Gingrich Promises He Won't Commit Adultery (This Time)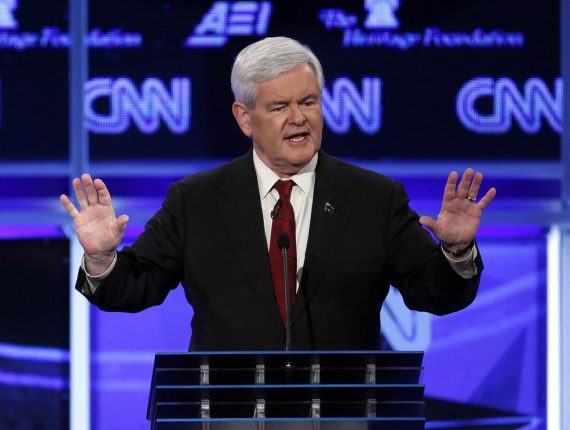 Newt Gingrich has penned a lengthy response to the Iowa evangelical group The Family Leader in which he pledges support for a federal marriage amendment, supports the Mexico City Policy (which prevents any group getting federal dollars to refrain from performing abortions anywhere in the world, and  promises he will never commit adultery:
Defending Marriage.  As President, I will vigorously enforce the Defense of Marriage Act, which was enacted under my leadership as Speaker of the House, and ensure compliance with its provisions, especially in the military.  I will also aggressively defend the constitutionality of DOMA in federal and state courts.  I will support sending a federal constitutional amendment defining marriage as the union of one man and one woman to the states for ratification.  I will also oppose any judicial, bureaucratic, or legislative effort to define marriage in any manner other than as between one man and one woman.  I will support all efforts to reform promptly any uneconomic or anti-marriage aspects of welfare and tax policy.  I also pledge to uphold the institution of marriage through personal fidelity to my spouse and respect for the marital bonds of others.
Newt and Callista Gingrich were married in the Roman Catholic Church and I'm pretty sure the vows he took pretty much covered that already.
Update: One point of clarification. Newt and Callista Gingrich were not married in the Roman Catholic Church, I was mistaken about that. However, Gingrich did convert to Catholicism not long after his third marriage and it appears that he has sought and obtained annulment of his two previous marriages (which were not conducted in the Catholic Church to begin with). Since Gingrich considers himself a devout Catholic, and his wife has been on all her life, and reportedly receives Holy Communion on a regular basis one can only assume that those annulments were granted.