NFL Announces It Will Be Super Bowl 50, Not Super Bowl L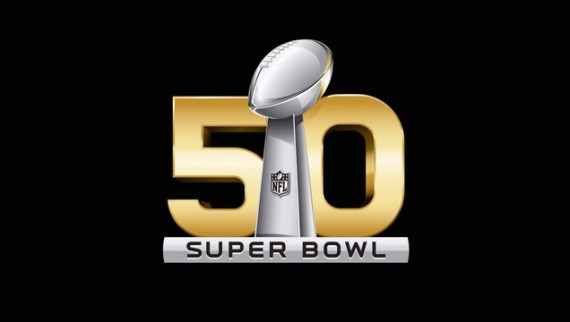 When the NFC and AFC Champions meet in the not-yet-completed Levi's Stadium in Santa Clara, California on February 7, 2016, they won't be playing in Super Bowl L,they'll be playing in Super Bowl 50, but this change in the use of Arabic instead of Roman numerals for the first time since 1971 will only last one year:
The 50th Super Bowl in NFL history is set for 2016 in the San Francisco 49ers' new Levi's Stadium. The big milestone comes with a change in how the game will be presented.

The NFL announced Wednesday that it will be called Super Bowl 50, rather than Super Bowl L. This will be the firstSuper Bowl in over 40 years to not use Roman numerals. The league revealed that news, in addition to the official logos for the game on Wednesday. The national logo is to the right, and there is another regional logo. This will only be a one-time, one-year change away from using Roman numerals.

The NFL will return to Roman numerals for Super Bowl LI, slated for February 2017 at Reliant Stadium in Houston.
This issue has been talked about for some time, especially with the impending approach of the game's 50th anniversary coming up. From a marketing point of view, I suppose it makes sense to make the change for what will not doubt be a very heavily hyped —- is there anything the NFL doesn't hype, actually? — 50th anniversary Super Bowl. And the traditionalists will be happy with the return to the Roman numerals tradition the following year. Although they'll have to deal with this issue again in 2066 for the 100th anniversary. Because Super Bowl C doesn't seem right at all.