No Big Lie in 2022?
Even the 2020 election deniers are conceding close elections in the midterms.
While a whole lot of 2020 election deniers were elected to the House and to other offices, the prevalence of them among Republican Senate candidates certainly seems to be at least one significant factor in the party's historic underperformance. It is worth repeating, though, that even the election deniers themselves have largely reverted to the norm of conceding defeat.
I have seen no indication yet whether Adam Laxalt—a prominent 2020 election denier—will concede, cry fraud, file for a recount, or what after watching his rather significant Election Night margin slowly fade away as mail ballots were counted.
The front page of the Rupert Murdoch-owned Wall Street Journal is somewhat comforting, though: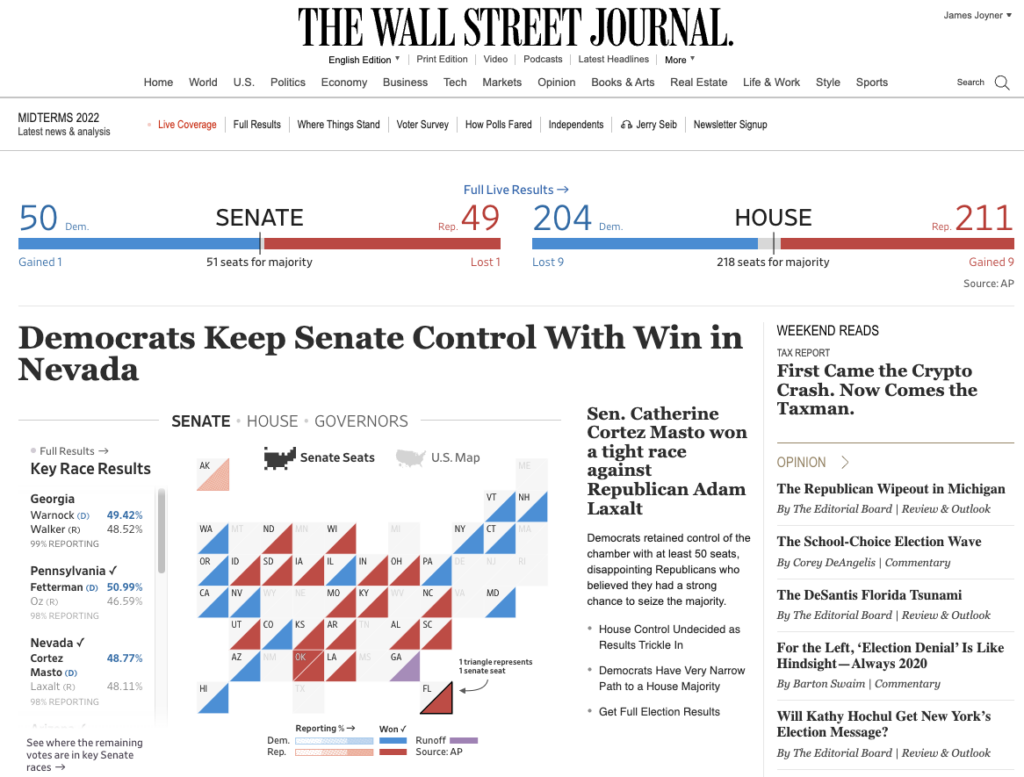 I haven't gone through all of the editorials but, thus far, it sure looks like they're treating this as a completely normal outcome of a legitimate vote counting process.
UPDATE (Mon. 14 November): One of the last holdouts, Doug Mastriano, the Republican candidate for Governor of Pennsylvania, issued a concession letter via his Instagram at 5:47 pm Sunday. It's not the most gracious of its variety that we've seen, to be sure, but there's simply zero hint that the results were anything but legitimate. I'll take it.