No, Credit Cards Aren't Making You a Bad Person
Do bad habits make bad people?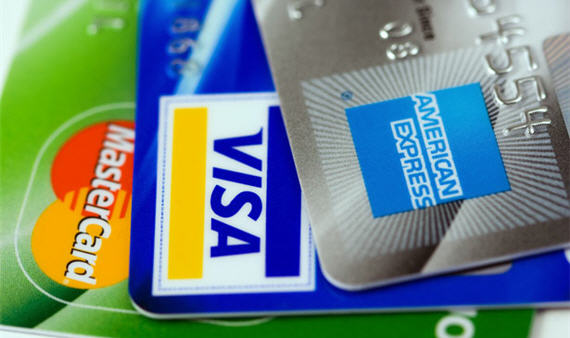 The Atlantic's thoughtful business editor, Derek Thompson, has an article out titled "Yes, Credit Cards Are Making You a Bad Person." The subtitle, "Dumber, fatter, poorer" provides a pretty good indicator that the headline isn't supported by the argument to come.
In a nutshell, Thompson lays out a case, citing  research conducted over the years, demonstrating that people who use credit cards tend to buy more, tip more, and otherwise be less thrifty.  That poor people, especially, can get into trouble by confusing "the ability to spend money and the means to spend money." Those who buy groceries with plastic are more likely to buy unhealthy food. Further, because credit card companies impose a fee on merchants, their use means everyone has to pay higher prices.
But in what world does any of this have to do with being a bad person?
Personally, I tend to tip more when using cash than when using a credit card, mostly because it's awkward to ask for a couple dollars in change. So, cabbies, bellmen, and barbers–about the only people I tip with cash–tend to get a higher amount than waiters and others that I tip via credit card. I tend to round up my bill and tip 20 percent at restaurants, whereas a $15 cab ride tends to net the cabbie a 33 percent tip when I hand him a $20 and tell him to keep the change.  Be that as it may, why would tipping more because using the credit card makes you feel flush make you a bad person? I'd think short-changing the waitstaff after looking in your billfold and being reminded you shouldn't be eating in restaurants would be worse.
Similarly, I've had credit and debit cards pretty much my whole adult life and have always been a "pay in full every month" kind of guy. Even in the days before I put practically every purchase on a card, I would write out a check for things like groceries. So, I've never really lived in a cash economy to know what I'd spend or what I'd purchase otherwise. Regardless, why would buying a couple extra tins of Pringles and taking advantage of the Buy 2, Get 1 Free offer on Ben and Jerry's make me a worse person than the guy who's got a basket full of locally sourced organic produce?