No, This is not a Pivot
Trump and virus politics.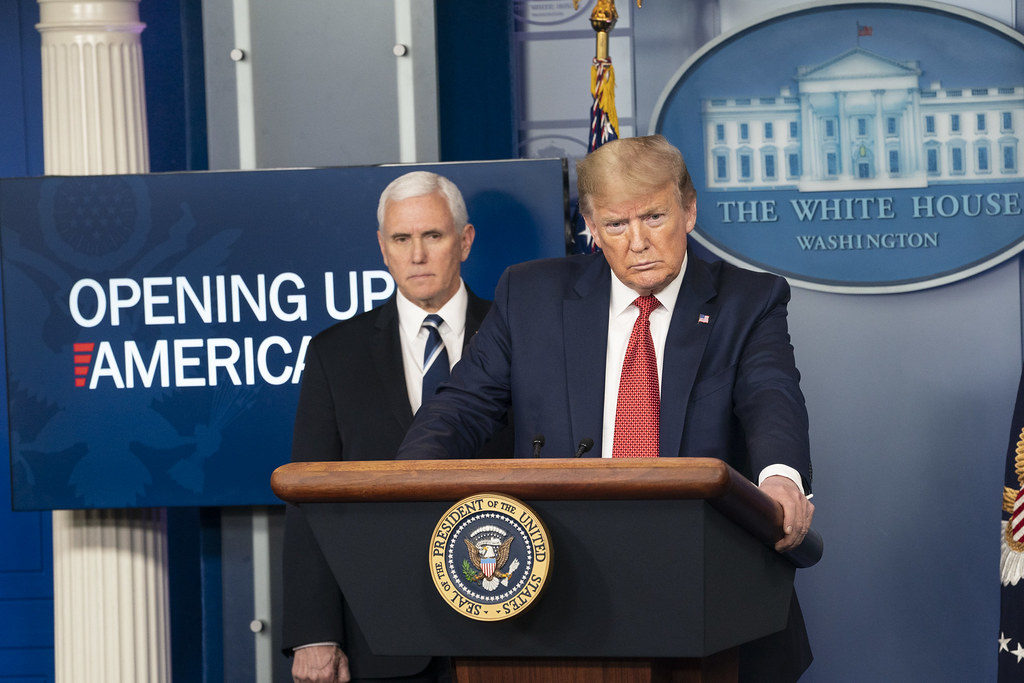 This assessment, via ABC News, is just ridiculous: The Note: Trump changes course as COVID-19 response faces critical tests
You don't have to believe in pivots to see the big moments piling up.

[…]

The president is displaying a new tone and a new level of engagement, after aides and allies have pleaded with him to recognize the gravity of the moment. His tweet of himself wearing a mask came just a day after another interview aired where he said people should have "freedom" and that "masks cause problems, too."
No, Trump is desperate to correct his poll numbers and so is willing to try and pretend like he is interested in the pandemic because ignoring it wasn't working for him.
Let's not forget that the man was just downplaying the mortality rate of the virus and also referring to most cases as "the sniffles" just on Sunday.
Do I think he is going to try and re-engage on this topic for the moment? Sure. But I am more persuaded that the main reason he wants to resume daily briefings not because he wants to communicate with the public on the topic of public health or because he can't hold any rallies at the moment.
And since his "tone" back when he was paying attention wasn't too serious, I can't imagine it will be all that serious now.