North Korea Restarts Yongbyon Reactor
Because Afghanistan and Hurricane Ida weren't enough for the Biden administration to deal with.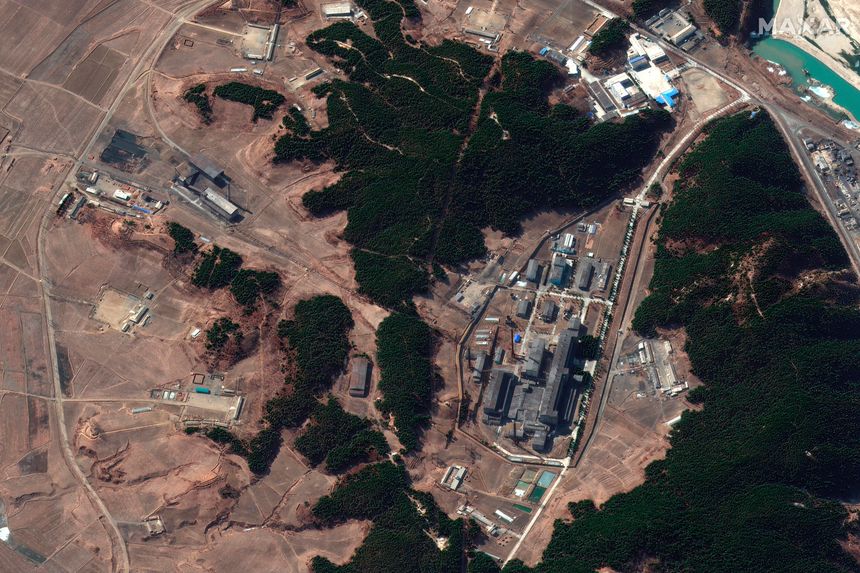 WSJ ("North Korea Appears to Have Restarted Yongbyon Nuclear Reactor"):
North Korea appears to have resumed operation of its plutonium-producing reactor at Yongbyon in a move that could enable the reclusive country to expand its nuclear-weapons arsenal, the U.N. atomic agency said.

The development, disclosed in the agency's annual report on North Korea's nuclear activities, adds a new challenge to President Biden's foreign policy agenda, alongside the dangerous U.S. withdrawal from Afghanistan and stalemated talks on restoring the 2015 deal on Iran's nuclear program.

"Since early July, there have been indications, including the discharge of cooling water, consistent with the operation of the reactor," said the report by the International Atomic Energy Agency.

The Yongbyon reactor appeared to have been inactive from December 2018 until the beginning of July 2021, the report noted. It added that signs that the reactor is now being operated coincide with indications that North Korea is also using a nearby laboratory to separate plutonium from spent fuel previously removed from the reactor.

The agency, whose inspectors were kicked out of North Korea in 2009, described the twin developments as "deeply troubling" and a clear violation of United Nations Security Council resolutions.

[…]

During then-President Donald Trump's 2019 meeting with North Korean leader Kim Jong Un in Hanoi, the North Korean side offered to shut its Yongbyon complex, encompassing the reactor and other facilities, in return for major sanctions relief. The Trump administration rejected that offer as insufficient.

"The recent inactivity of key facilities at Yongbyon seems related to Kim Jong Un's offer at the Hanoi summit to shut down Yongbyon," said Robert Einhorn, a former senior State Department official who negotiated with North Korea. "Resumed operations at the reactor and reprocessing facility may be an indication that he sees little prospect of a nuclear deal."
There's lots of talk from experts in the piece recommending unspecified measures. And the Biden team is signaling that it will pursue "a 'calibrated' strategy that would attempt to steer a middle course between former President Trump's top-level summitry and the Obama administration's patient stance." That strikes me as more rhetoric than strategy. And I don't mean that as a criticism.
It's never been clear to me what a "deal" would look like. The Kim regime has long, not unreasonably, seen its nuclear program as the only thing giving it international credibility. What we could possibly offer in return for them giving up their existing stockpiles, development capacity, missile program as well as agreeing to acceptable verification measures is not obvious. International sanctions have been devastating but the regime seems willing to let its people starve.