Nuclear Planet Engineers Want Us To Know They're Not Homer Simpson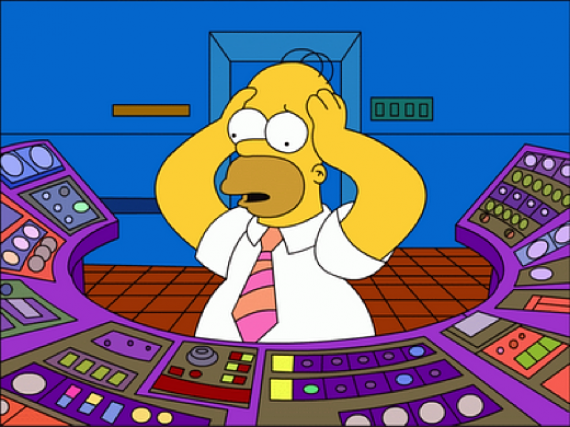 Michael Friedlander, a nuclear engineer, writes in today's New York Times:
Contrary to the depiction of nuclear operators as bumbling slackers in "The Simpsons," the typical employee is more like a cross between a jet pilot and a firefighter: highly trained to keep a technically complex system running, but also prepared to be the first and usually only line of defense in an emergency.

Training to be a senior reactor operator takes up to two years and involves demonstrating one's ability to process complex, sometimes contradictory information rapidly and under intense pressure. The training regimen also grinds into us the overwhelming importance of staying put in an emergency situation, even at great risk to our own safety. There are simply too many contingencies and too many functions that require close observation for an emergency to be handled remotely.

And so while the world wondered why the workers at the Fukushima plant didn't flee, my fellow nuclear operators and I weren't surprised. One employee is reported to have received a significant dose of radiation while trying to vent pressure on one of the reactor's containment vessels. There is no question that this act saved countless lives. But there is also no question that the operator acted knowing full well that he could suffer long-term injury from doing so.
And those unnamed engineers in Japan deserve the world's respect for the job they've done over the past week, and for the job ahead.