NYT Publishes Illegally Obtained Trump Tax Records
America's newspaper of records has published three pages of stolen tax documents from 1995.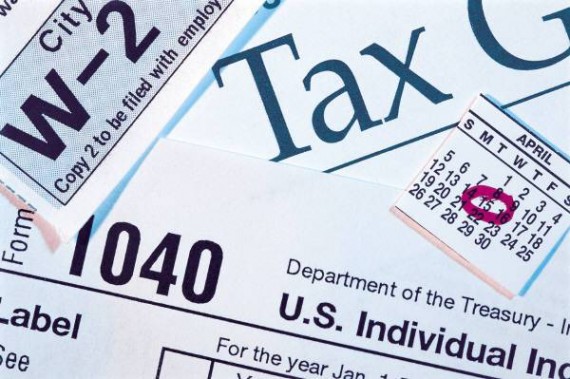 The nation's newspaper of record yesterday published portions of Donald Trump's 1995 tax returns, which they claimed were mailed to them by an unknown party and bearing a New York City postmark and a Trump Tower return address. They preface the report with this ominous video:
The lede to the story:
Donald J. Trump declared a $916 million loss on his 1995 income tax returns, a tax deduction so substantial it could have allowed him to legally avoid paying any federal income taxes for up to 18 years, records obtained by The New York Times show.

The 1995 tax records, never before disclosed, reveal the extraordinary tax benefits that Mr. Trump, the Republican presidential nominee, derived from the financial wreckage he left behind in the early 1990s through mismanagement of three Atlantic City casinos, his ill-fated foray into the airline business and his ill-timed purchase of the Plaza Hotel in Manhattan.

Tax experts hired by The Times to analyze Mr. Trump's 1995 records said that tax rules especially advantageous to wealthy filers would have allowed Mr. Trump to use his $916 million loss to cancel out an equivalent amount of taxable income over an 18-year period.
I find the whole thing to be gross journalistic malpractice. First, they've gone public with stolen documents. Second, they're using said documents to engage in wild speculation. Third, they're editorializing in what is ostensibly a news story.  This isn't the National Enquirer.
It's hard to work up much sympathy for Trump, who has constantly revealed himself throughout this campaign to be a remarkably slimy and loathsome individual. And, yes, he's the only major party nominee in decades not to voluntarily make his tax returns public. But none of that excuses the New York Times' unconscionable breach of professionalism here.
Beyond the journalistic ethics, I'm not sure how this story sheds any useful light on the presidential race. Trump is, by any traditional standards, grossly unqualified by experience, character, or temperament to be president. But nothing here would make me any less likely to vote for him.  We already knew that he'd declared bankruptcy on these business ventures; that was a matter of public record. And, even if it's true that the $916 million loss in 1995 has been leveraged to offset his paying any taxes on income earned since then—which, again, is wild speculation—so what? Of course he's going to amortize losses against profits. We don't expect citizens to pay more taxes than they are required to under the tax code.