Obama Administration Inadvertently Declares Philippines To Be At War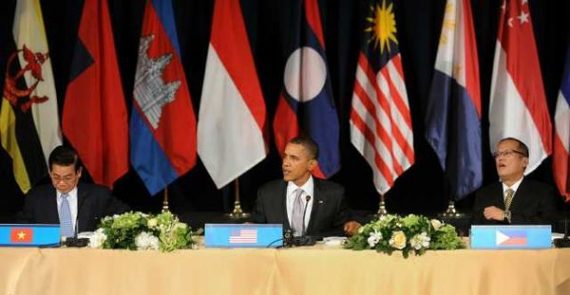 Call it a bit of a diplomatic faux pas:
Yes, yes, the Philippines is a close American ally. A practicing democracy in Asia with nearly 100 million people. And a whole bunch more living — and voting — abroad in places like the United States.

And, yes, the island nation's president, Benigno Aquino III, was sitting at President Obama's left elbow at their ASEAN meeting in New York City last week. And directly behind Aquino the American staff placed the Philippines' flag, well, kind of upside down. (That's it second from the right in the photo above, the one with all the blue at the bottom, which should be at the top.)

In the Philippines displaying the flag like that means the nation is at war. Which, of course, it isn't. Not yet anyway. And the country's laws provide for a fine and up to one year in prison for disrespecting the flag.

President Aquino kindly didn't make a big deal out of such modern-day diplomatic ignorance by its World War II liberator.
For the record, here's how the Philippine flag should be displayed (when there isn't a war, of course):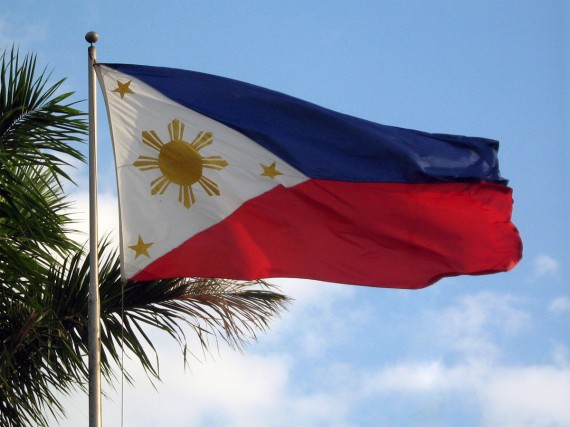 Take note of it, advance team.