Obama Takes Godfather Approach to BP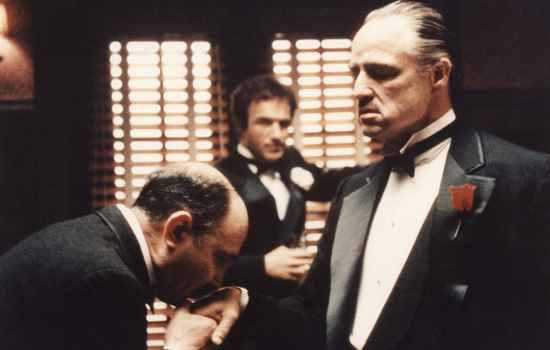 Josh Marshall passes along a note from a reader hailing President Obama's success in coercing BP to put up $20 billion that it didn't have to:
The 20 billion fund should be viewed as a huge accomplishment for Obama. He had no actual power to compel that aside from moral suasion and the threat of having an unhappy president. Legally, BP could have just waited for the lawsuits and drawn the whole thing out for years. As a lawyer, I find it a unique and mind-boggling accomplishment.

It reminds me a little of something that happened during the Hurrican Rita evacuation. It was going to slowly and endangering the evacuees. Houston Mayor Bill White got on the phone to the Texas Department of Highways. He said, "make all the lanes of I.H. 45 one way north for the first hundred miles from the coast–the southbound traffic can find another route." He had no power to order that. But the officials just complied. He acted like a man in charge.

So, Obama comes along, says "set up a 20 billion fund, have an independent administrator in charge, and start paying damages." He had no power to order that. But BP said, "yes, sir." And it was done.

We shouldn't be nitpicking the particulars of it.
Andrew Sullivan, in a post titled "Getting Shit Done," concurs:
What are the odds that Obama's huge success yesterday in getting BP to pledge a cool $20 billion to recompense the "small people" in the Gulf will get the same attention as his allegedly dismal speech on Tuesday night? If you take Memeorandum as an indicator, it really is no contest. The speech is still being dissected by language experts, but the $20 billion that is the front page news in the NYT today? Barely anywhere on the blogs.
James Carville, the Clinton loyalist and Louisianan so famously irate at Obama's earlier response, is downright stoked:
It looks as if President Obama applied a little old-school Chicago persuasion to the oil executives.
The problem with all this is that, while being "tough" and "kicking ass" and "twisting arms" may well be politically popular, especially when the target is so unpopular, it's well beyond the legitimate power of the presidency.   As Conn Carroll puts it:
Making "offers you can't refuse" may be a great way to run the mob, but it is no way to run a country.
BP is being forced to assume liabilities to which it is almost certainly not legally obligated and doing so outside the judicial process by which such things are supposed to be decided.   Presidents have enormous power, though, because they can threaten to harm a company's business.