O'Donnell Caught Embellishing Her Education Credentials (Again)
Christine O'Donnell's claim that she studied at Oxford is a tad misleading.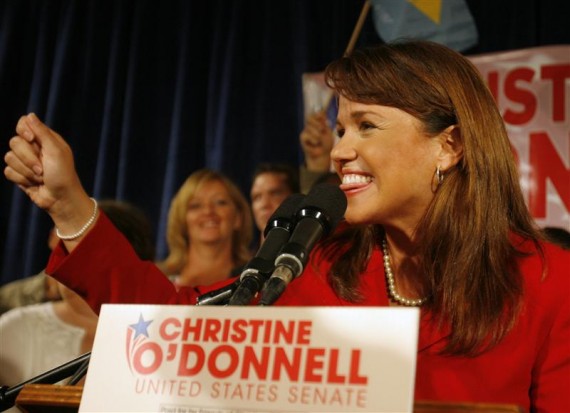 Greg Sargent notes that Christine O'Donell's biography indicates that she took a class at the University of Oxford — which isn't quite the case.
O'Donnell's LinkedIn bio page lists "University of Oxford" as one of the schools she attended, claiming she studied "Post Modernism in the New Millennium." But it turns out that was just a course conducted by an institution known as the Phoenix Institute, which merely rented space at Oxford.

What's more, the woman who oversaw Phoenix Institute's summer program at Oxford tells me O'Donnell's claim about studying at Oxford is "misleading."
As Sargent rightly notes, this little fudge is relevant because it fits into a pattern of O'Donnell's resume padding:
By itself, O'Donnell's Oxford claim might not matter too much. But the larger context is that O'Donnell has already been nabbed fudging her education record not once, but twice. She claimed for several years to have graduated from Fairleigh Dickinson Unversity, but she actually obtained her bachelor's degree last summer. And in a lawsuit she suggested she was trying for a Master's degree courses at Princeton — but subsequently acknowledged she hadn't taken a single Princeton graduate course.
The lesson being, I suppose, that it's a sin in the eyes of God to lie to Nazis about whether you're hiding Jews, but totally cool to lie on your resume to further your career aspirations.
Because that's how Jesus rolls.