One Bizarre Poll
So, if Hispanics formed a political party, what do you think it should be called?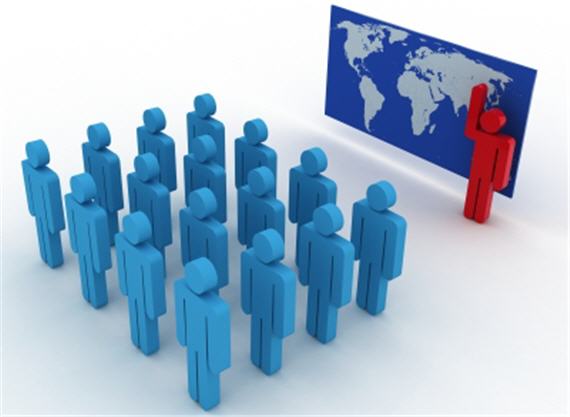 Ok, so I a have a Google Alert set up for Colombian politics* and I note a story at Fox News Latino (of which I was unaware**) about the new attorney general (Colombia elects woman attorney general) and I saw the following poll on the side of the story: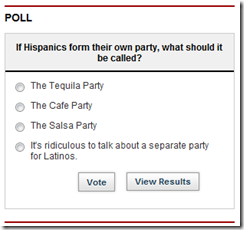 Now, yes, I know that it is an internet poll that maybe someone at the level of an intern cooked up, but really? (and surely there is some sort of quality control at the site, yes?).  It is like a poll asking :If Jewish Americans form their own party, what should it be called?  A)  The Yarmulke Party,  B) the Potato Latke Party, C) The Hava Nagila Party, etc.
Let's see:  Tequila is an alcoholic beverage of Mexican origin and frequently associated with frat parties, cafe is either the color brown in Spanish or place to enjoy some coffee, and salsa is a fantastic food to be enjoyed with tortilla chips or a type of dance.  Given that this isn't the Onion, but rather a serious news site, one presumes that this wasn't supposed to be a joke (and if it was at the Onion it would be funnier).  Did the poll creator/site editor actually think that these are real potential party names?  Quite frankly, I cannot come up with an especially flattering interpretation for this poll.
Here's the poll in context from a screenshot: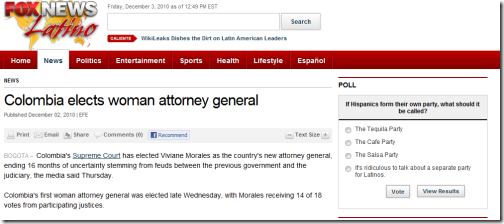 *For those who don't know, one of the things I study is Colombian politics.
**A quick Googling indicates that it was launched this fall (see this Reuters piece).