Oprahturfing
Jim Treacher has coined a new term, Oprahturfing, to describe wealthy celebrities funding attendance at political rallies. While clever, the concept of "Astroturfing" is being misused by both sides.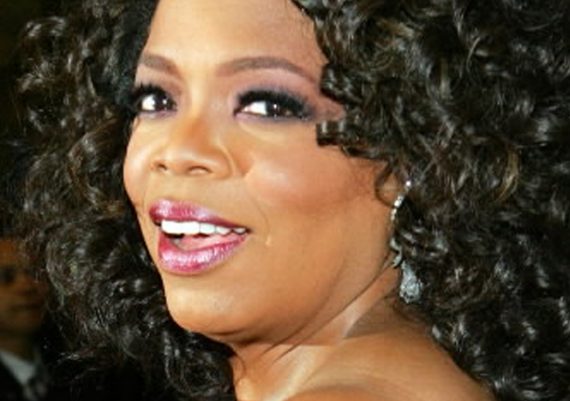 Jim Treacher has coined a new term, Oprahturfing, to describe wealthy celebrities funding attendance at political rallies.   In this case, it's Oprah Winfrey's sending the 250-odd people who attended the taping of Thursday's "Daily Show" to the host's Rally to Restore Sanity, but he also notes Arianna Huffington's earlier offer to provide "as many buses as there are people to fill them."
I'm a regular watcher, via TiVo delay, of Stewart's program, saw both shows, and really thought nothing of it.   Indeed, my reaction last night to the Oprah thing was 1) Holy Crap this is a lame segment and 2) how hard is it to get from New York City to Washington, anyway?  It's a 4 hour drive!
But Jim rightly notes that Nancy Pelosi and others have lampooned the Tea Party on the grounds "It's not really a grassroots movement. It's astroturfed by some of the wealthiest people in America."  So, if the same people are cheering these efforts, there's indeed some hypocrisy.   Doubly so if Huffington or Winfrey have made such charges.  (If they have, I'm unaware of it.)
As for myself, I don't think any of these things qualify as Astroturf.
Campaigns & Elections magazine defines astroturf as a "grassroots program that involves the instant manufacturing of public support for a point of view in which either uninformed activists are recruited or means of deception are used to recruit them." Journalist William Greider has coined his own term to describe corporate grassroots organizing. He calls it "democracy for hire."

Senator Lloyd Bentsen, himself a long-time Washington and Wall Street insider, is credited with coining the term "astroturf lobbying" to describe the synthetic grassroots movements that now can be manufactured for a fee by companies like Beckel Cowan, Bivings Group, Bonner & Associates, Burson-Marsteller, Davies Communications, DCI Group, Direct Impact, Hill & Knowlton, Issue Dynamics Inc., National Grassroots & Communications, or Optima Direct.

Unlike genuine grassroots activism which tends to be money-poor but people-rich, astroturf campaigns are typically people-poor but cash-rich. Funded heavily by corporate largesse, they use sophisticated computer databases, telephone banks and hired organizers to rope less-informed activists into sending letters to their elected officials or engaging in other actions that create the appearance of grassroots support for their client's cause.
Both the Tea Party and the Stewart rally seem to genuinely be tapping into existing sentiment, mobilizing people who genuinely support the movements in question.   That wealthy people are helping to organize and facilitate things doesn't invalidate it.