OTB Caption Contest Winners
The Yippee Ki Yay Edition OTB Caption ContestTM is now over.
The Yippee Ki Yay Edition OTB Caption ContestTM is now over.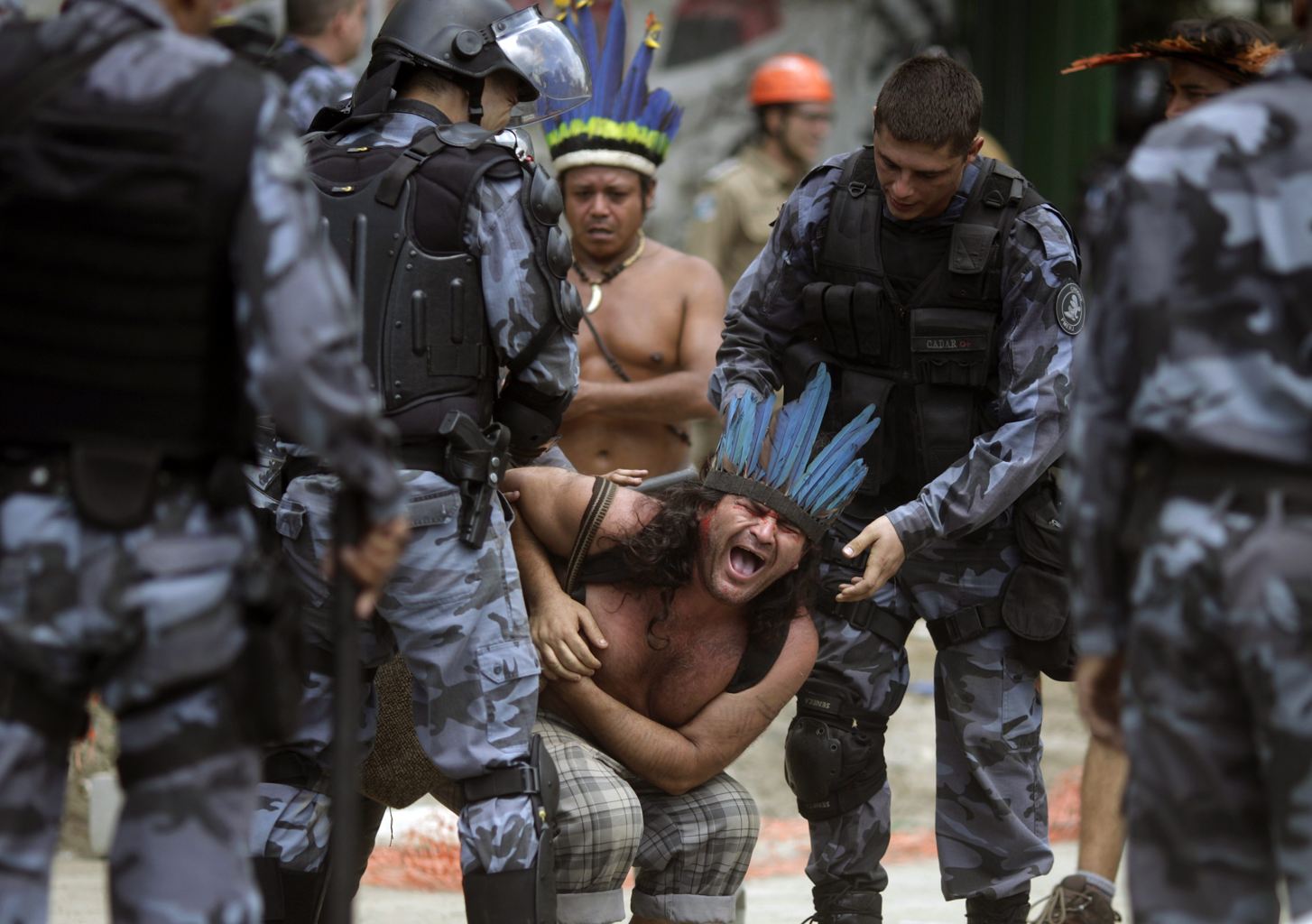 ✰ THE WINNERS ✰
First: markm – "..I HATE YOU PUNXSATAWNEY PHIL!!!"

Second: Donald sensing – "Look, chief, you can't do a sequester out in public!"

Third: Robert W. Armijo – "I bet you guys wouldn't be doing this to me if I was ten feet tall, blue and shot in 3D."
HONORABLE MENTION
Patrick McCain – Historical reenactment of Squatto teaching Pilgrims how to gather nuts.

He who just not be named – Goooooooooooaaaaaaaaallllllllllll!!!!!!!!!!!!!!

Fog – "Ate…too…much…cheeeese!

Drew – "It hurts when I do this," "Don't do that."

JKB – "Did you have the fish?"

Michael Hamm – And that's when when the Assistant Secretary of Indian affairs said "If you want that Casino, open your mouth and get ready".
ℛODNEY'S BOTTOM OF THE BARREL
Tonto would rue the day that the Lone Ranger found out what Kemosabe really meant.

"…but I don't wanna play Cowboys and Indians anymore."

The remake of Cowboys versus Aliens fell short of expectations.

"No I can't give you a discount, I don't work for Amazon.com."

"…guess you won't take saying '…and monkeys might fly out my butt' so lightly in Haiti next time.

SPECIAL GUEST APPEARANCE: Jeremy – "Aagghh! My mangina!"
The Thursday Contest has already dropped the ball.