OTB Caption Contest Winners
The What? Me Worry? Edition OTB Caption ContestTM is now over.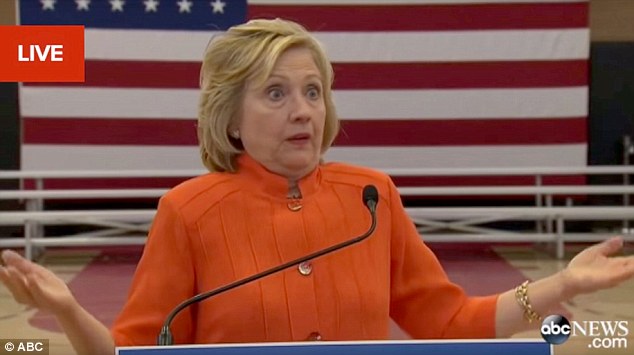 ABCNews.com

✰ THE WINNERS ✰
First: Tony W – WTF Doug? Another article?

Second: RockThisTown – "Did I wipe the server? That depends on the definition of 'wipe' & 'server'. Bill & I have scores of servers – maids, cooks, drivers, dogwalkers, gardeners. Did I wipe any of them? No."

Third: Franklin – Orange is the new black.
HONORABLE MENTION
OzarkHillbilly – Benghazi? Wasn't he in The Big Lebowski?"

OldSouth – My good friend Martha Stewart sent this pantsuit over. She said I need to learn to wear orange with the same sort of confidence she does for the fall campaign season. WHAT? Why are you all chuckling?

markm – "….I never had Top Secret relations with that server"

walt moffett – What difference does it make

CSK – When the pundits suggested that Hillary's campaign needed a goosing, Huma unfortunately took the suggestion literally.

al-Ameda – "Do I look like I care?"

Paul Hooson – Another dishonest Clinton. Not the same dishonest Clinton as Bill. Close, but no cigar…

John425 – You say inauguration, I say coronation. So what?
ℛODNEY'S BOTTOM OF THE BARREL
"If you can dodge a wrench, you can dodge an email question."

"What do I care what Stacy and Clinton* think?" (*different Clinton)

"I love mankind, It's people I can't stand."

Oh, the Huma inanity

♬ Everybody on the old cell block, they'll be dancin' to the email rock. ♬

"No, I don't know who paid Stewie to follow Chris Christie around with a tuba."

"I want to be President… I thought Orange was the new Barack."