OTB Caption Contest Winners
The I Did It My Way Edition OTB Caption ContestTM is now over.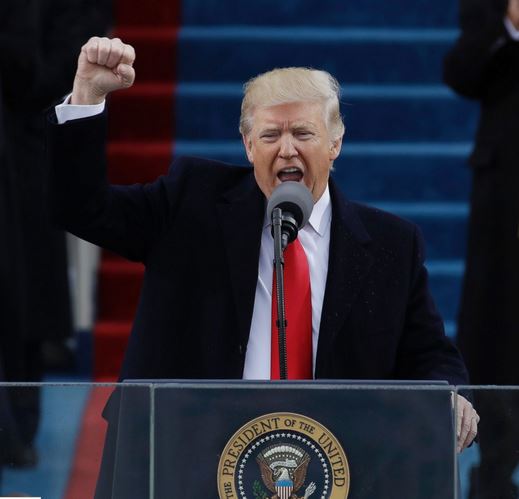 Patrick Semansky/AP Photo

✰ THE WINNERS ✰
First: Moctavius – "Say it loud! I'm orange and I'm proud!"

Second: Franklin – I offer this fist to all the women voters.

Third: Paul Hooson – "I'm mad as hell, and not going to seek professional help for it!".
HONORABLE MENTION
Dumb Brit – Open hand was so 1933

Hal_10000 – Donald Trump raises the tiny iron fist of authoritarianism over the United States.

Guarneri – How'd I do it? Jill took scissors, Hillary took paper, and I took rocks !!

flat earth luddite – As God is my witness, I knew turkeys could fly! Yugely fly! Like my flying fist of victory!

RockThisTown – "Orange is beautiful!"

Mu – "And now everybody: We will we will ROCK YOU"
ℛODNEY'S BOTTOM OF THE BARREL
One prop short of the King of Hearts

Orange you glad its only for four years.

Winner of Thunder Cankles vs. The Orange Fist

Power to the people, right on.

♬
I'm alt-right
Nobody worry 'bout me
Why you got to gimme a fight
Can't you just let it be
♬