Pagination On The Web: Scourge Or Menace?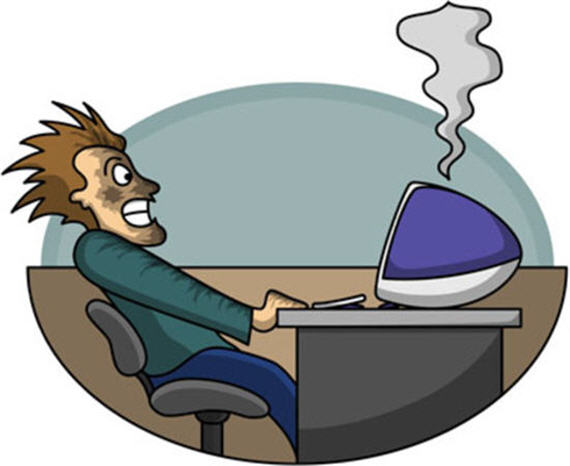 Slate's Farahad Manjoo is on a one man crusade against page breaks in web postings:
Pagination is one of the worst design and usability sins on the Web, the kind of obvious no-no that should have gone out with blinky text, dancing cat animations, and autoplaying music. It shows constant, quiet contempt for people who should be any news site's highest priority—folks who want to read articles all the way to the end.

Pagination persists because splitting a single-page article into two pages can, in theory, yield twice as many opportunities to display ads—though in practice it doesn't because lots of readers never bother to click past the first page. The practice has become so ubiquitous that it's numbed many publications and readers into thinking that multipage design is how the Web has always been, and how it should be.

Neither is true: The Web's earliest news sites didn't paginate, and the practice grew up only over the past decade, in response to pressure from the ad industry. It doesn't have to be this way—some of the Web's most forward-thinking and successful publications, including BuzzFeed and the Verge, have eschewed pagination, and they're better off for it.
So would we all be: Pageview juicing is a myopic strategy. In the long run, unfriendly design isn't going to help websites win new adherents, and winning new readers is the whole point of being a website. I bet that if all news sites switched to single-page articles—and BuzzFeed-style scrolling galleries instead of multipage slideshows—they'd experience short-term pain followed by long-term gain. Their articles would get shared more widely and, thus, win more loyal, regular visitors for the publication. In fact, pagination is so horrible that I suspect eradicating it from the Web might also lead to bigger breakthroughs—it would almost certainly solve the Iran nuclear crisis and eliminate the fiscal cliff—but I don't want to make any promises.
I must admit to being slightly annoyed at the practice myself, especially when I'm in the middle of an interesting piece only to get to the bottom and discover I'm going to have to click through as many as six or seven pages to get to the end. The New York Times and most other major newspaper websites do this all the time, as does, ironically enough, Slate itself.  Manjoo is right that the main purpose of breaking up a long article up into multiple pages is to increase pageviews and advertising hits, and that is perhaps what is most annoying about the practice. There really isn't any functional reason why an article of any length needs to be broken up into "pages" when posted on the web, it's already on a page that has no set limitations. This isn't  a newspaper or magazine where you have to worry about column inches and such, after all. There's really now reason why a single web page can't be used to fit an article no matter how long it is.
Some sites have come up with the happy medium of allowing users to view the entire article as a single page, which I find myself doing fairly often when it's offered. At this point, it's sites like The Washington Post that don't offer this option that seem to be behind the times. For those sites, though, you can usually at least simulate the experience by putting the article in print format, not a perfect solution but better than nothing. Moreover, as Manjoo points out, though, there's no reason why the "view as a single page" view couldn't be the default view, with users being given the option of viewing the post in page format if they choose.  After all, why should I be forced to deal with antiquated web design built around the idea of "pages" that are completely unnecessary.
Thus ends our rant for the day.