Palin Attempting Political Comeback
She is running to finish out Don Young's term in Congress.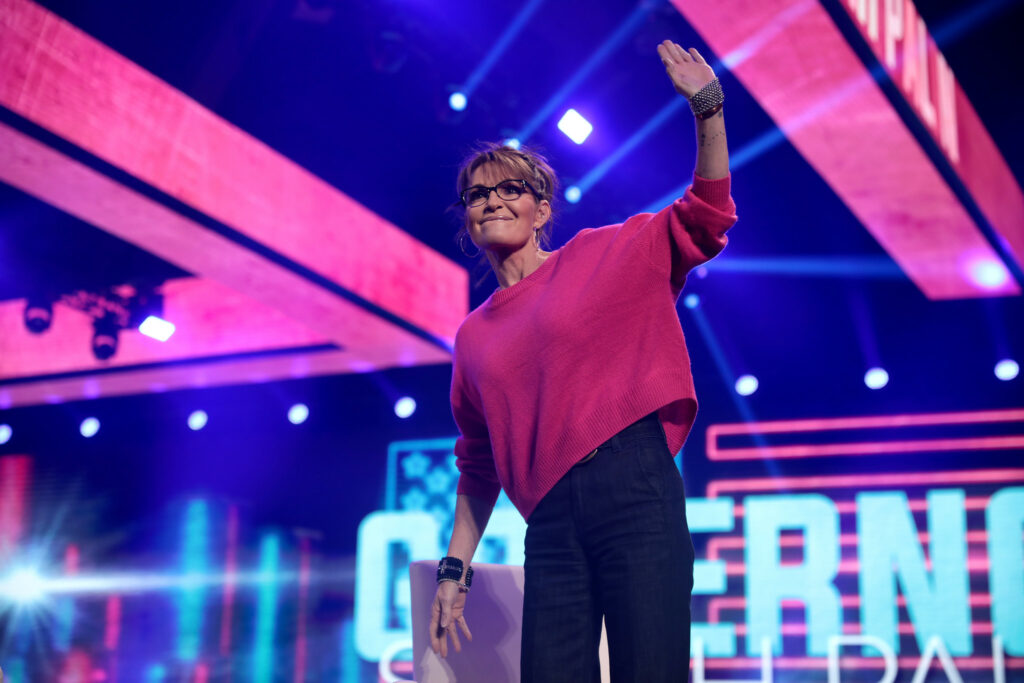 Sarah Palin, the one-time GOP vice-presidential candidate and significant progenitor of the current state of Republican politics, is seeking Alaska's sole House seat. The NYT has the details: Sarah Palin Announces She's Running for Congress in Alaska.
She will be joining a crowded field of nearly 40 candidates to fill the House seat left vacant by Representative Don Young, whose unexpected death last month has spurred one of the largest political shifts in the state in 50 years.

Ms. Palin said in a statement that she planned to honor Mr. Young's legacy, while painting a dystopian picture of a nation in crisis and criticizing the "radical left," high gas prices, inflation and illegal immigration.

"America is at a tipping point," she said in the statement. "As I've watched the far left destroy the country, I knew I had to step up and join the fight."
This reminds me of rhetoric from Rick Scott that I noted earlier. I will resist the urge at flippancy and note that while it is certainly true that life is currently not paradisical, I am fairly certain that the apocalypse requires more than high gas prices. Who knew Ragnorak had unemployment rates of 3.6%? (I think I failed to avoid flippancy. I honestly did try).
At any rate, here's the basic context and the rules under which the seat will be contested:
Mr. Young, 88, who was the longest-serving Republican in Congress and who was first elected in 1973, died on March 18. The scramble among potential candidates to fill his unexpired term started almost immediately. Friday was the deadline to file official paperwork, and the Alaska Division of Elections had received submissions from 37 candidates by Friday afternoon.

A special election will be held on June 11. The top four candidates who get the most votes move ahead to the special general election on Aug. 16. The state will be using a unique "top four" system for the first time. The regular open primary for Mr. Young's seat and the special general election are being held on the same day, a move that might lead to confusion.
I will be curious to see how the primary + special election situation plays out. It is worth noting that Alaska will still have to hold a general election in November for the term that starts in January. The special election will only be for the remainder of Young's term.
Palin's name recognition alone gives her a high probability of making it to the top four in a crowded field. Her ability to garner free media on outlets like FNC will also be a huge asset. Still, I have little sense of the state of Alaskan politics beyond those observations, which are more about the rules than about the field.
The NYT report tells us that
Ms. Palin will face a host of both far-right and establishment Republican rivals, including Nick Begich III, the Republican scion of Alaskan political royalty; State Senator Joshua Revak, an Iraq war veteran who previously worked for Mr. Young; and Tara Sweeney, who served in the Trump administration as assistant secretary of the interior for Indian affairs.
If anything, I expect a return of the following, in all its nonsensical glory (from a pre-iPhone cell phone camera in 2008):