Palin Documentary Bombs, Headed for Pay-Per-View, DVD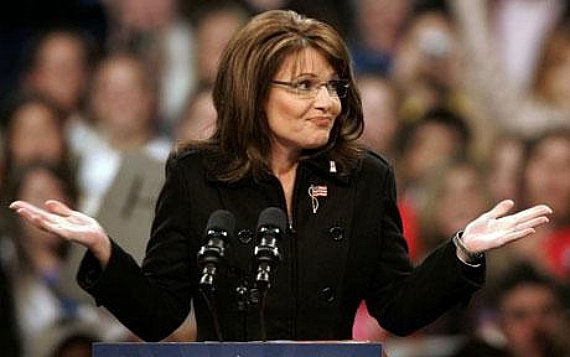 I can't imagine that anyone finds this surprising:
With its Sarah Palin documentary "The Undefeated" increasing its playdates by 40 percent this weekend, only to watch box office revenue decline by more than 63 percent, distributor Arc Entertainment announced Sunday that the film will soon be available on pay per view.

The movie played in 14 Tea Party-friendly locations this weekend — up from the 10 in which it opened last week — but grossed just $24,000.

Starting September 1, subscribers to DirecTV, Dish Network and Time Warner can see the true Horatio Alger story of an Alaska woman's rise from self-described "hockey mom" to gubernatorial dropout to conservative cable news bastion talking head, all in the comfort of their own home.

In addition, the film will launch on DVD October 4 with a shipment of 250,000 units.

As for the theatrical run, the distributor insists it will continue through August and September.

A "special edition" DVD containing additional new content will be sold only in Walmart stores.

(…)

The film debuted theatrically to multiple sold-out runs and enthusiastic audience support with weekend per-screen averages above $11,000 in top markets. The film was rushed to select digital theaters in only three weeks, and was marketed entirely through social media and grassroots efforts with virtually no traditional media spend.
Did they really think that there'd be a huge demand for a Palin hagiography?