Parler Loses Web Host
Amazon is using its dominant position to shut down a right-wing social platform.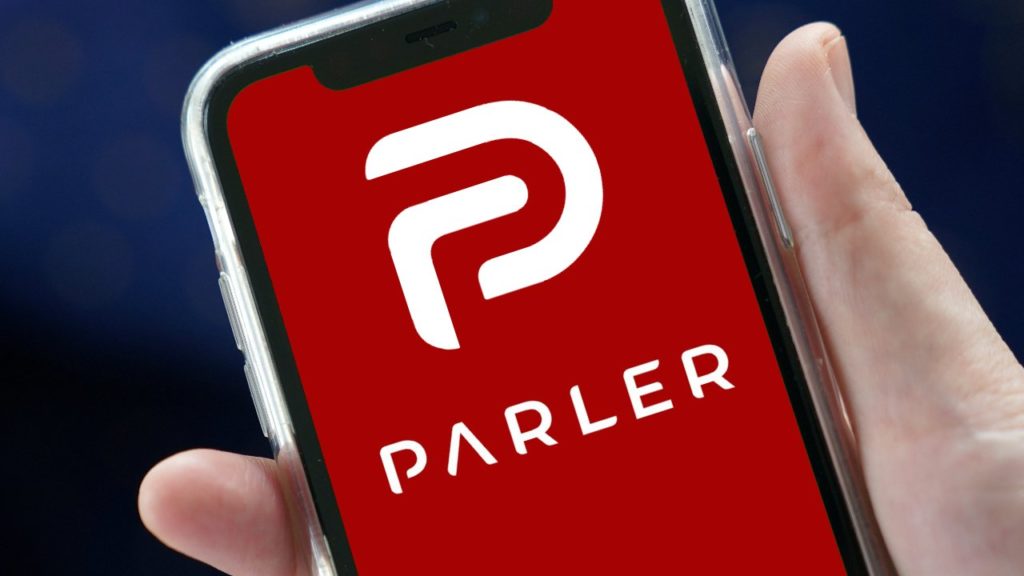 In yesterday's post commenting on President Trump's ban from Twitter and other social media sites, I noted that Amazon and Apple were both banning the Parler app from its stores, effectively taking the ability to use the service on the vast majority of smartphones. Now, the other shoe has dropped.
Buzzfeed ("Amazon Is Booting Parler Off Of Its Web Hosting Service"):
Amazon notified Parler that it would be cutting off the social network favored by conservatives and extremists from its cloud hosting service Amazon Web Services, according to an email obtained by BuzzFeed News. The suspension, which will go into effect on Sunday just before midnight, means that Parler will be unable to operate and will go offline unless it can find another hosting service.

People on Parler used the social network to stoke fear, spread hate, and coordinate the insurrection at the Capitol building on Wednesday. The app has recently been overrun with death threats, celebrations of violence, and posts encouraging "Patriots" to march on Washington, DC with weapons on January 19, the day before the inauguration of President-elect Joe Biden.

In an email obtained by BuzzFeed News, an AWS Trust and Safety team told Parler Chief Policy Officer Amy Peikoff that the calls for violence propagating across the social network violated its terms of service. Amazon said it was unconvinced that the service's plan to use volunteers to moderate calls for violence and hate speech would be effective.
In light of Wednesday's riots which overtook the Capitol—and could have been much, much worse—and reports that more violence is planned for the inauguration and beyond, this is a perfectly reasonable move. Indeed, the may even have faced legal liability if they knowingly hosted a site being used for violent criminal conspiracy.
Still, this ought to further highlight the dangers of having a handful of private companies with this much control over not only our economy but our discourse. Amazon, in particular, is not only our most important online shopping venue but it's software and app store serve the lion's share of smartphones, it hosts massive video and music streaming services, and is by far the dominant web host. That's simply too much power.
Parler will likely have to go offshore at this point to remain viable even as an online platform. But without access to the iTunes or Android store, they're effectively shut out of the smartphone market in the US. And, again, to the extent that it's where dangerous people are going to plot an insurgency, that's a good thing. But there's nothing to stop Apple and Amazon from simply shutting down political speech whose content they dislike—including that which is perfectly legitimate but is critical of their business model.