Paul Manafort is Not Having a Good Day
Minutes after a Federal judge added 43 months to his sentence, New York state prosecutors unsealed an indictment that could yield another 7 years.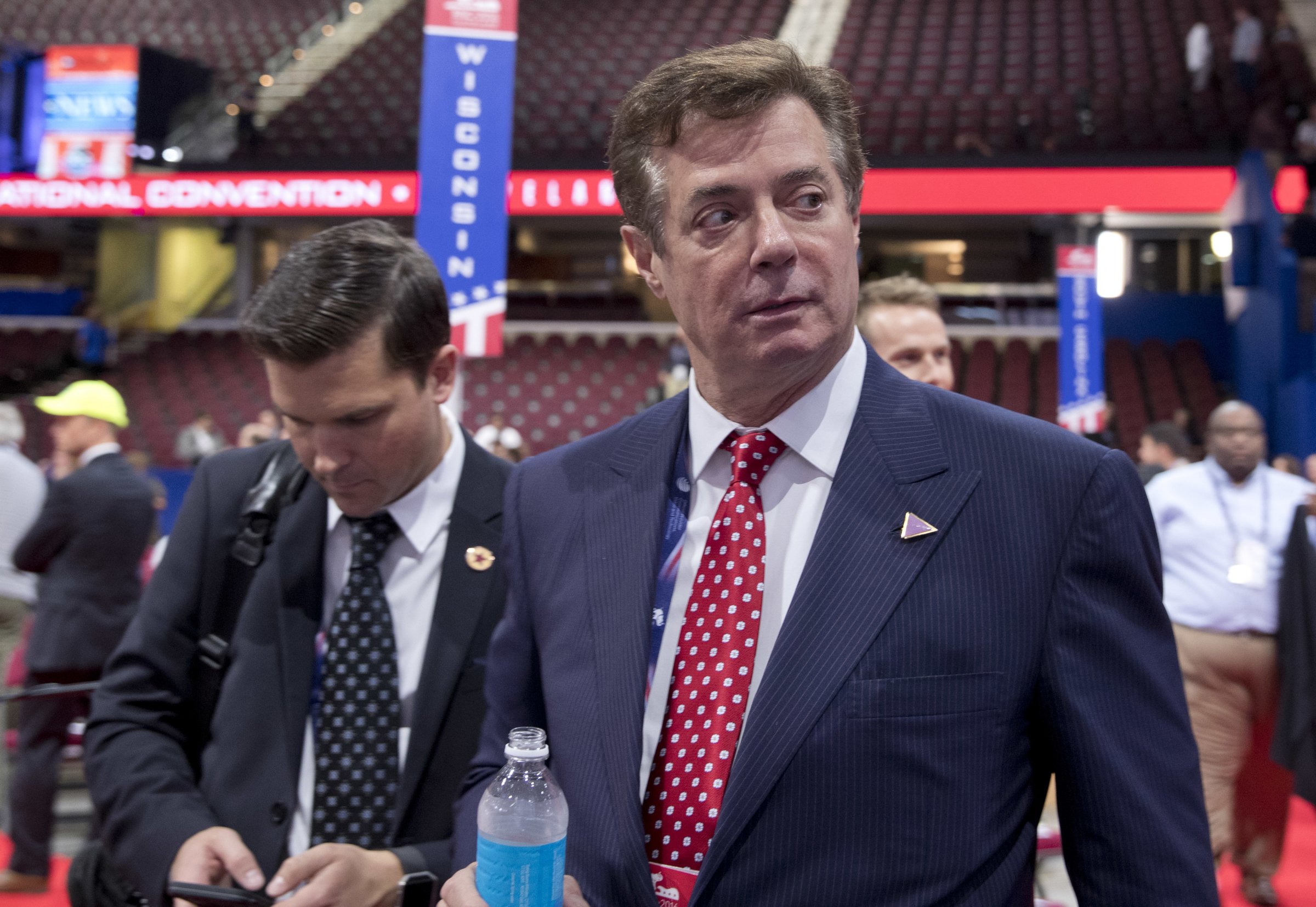 When he woke up this morning, Paul Manafort was expecting to serve 43 months in jail.
YahooNews/USA Today ("Paul Manafort sentenced to a total of 7.5 years in prison. 'It is hard to overstate the number of lies.'"):
Paul Manafort, the man who helped guide Donald Trump to the presidency, was sentenced to a total of more than seven years in federal prison on Wednesday after a judge added 43 months to the sentence he received in another case last week.

The pair of prison sentences marks the end of Manafort's abrupt transformation from a globe-trotting political operative with mansions and lavish clothing to a frail-looking, wheelchair-bound, gray-haired inmate who, in his own words, had been "humiliated" by his changed circumstances.

Manafort, speaking from a wheelchair, told the judge: "I want to say to you now that I am sorry for what I've done."

U.S. District Judge Amy Berman Jackson appeared unpersuaded, delivering a withering rebuke from the bench. She said Manafort had spent much of his career "gaming the system," that he cheated taxpayers so that he could maintain an extravagant lifestyle, and that he remained unrepentant despite his apology. "Saying I'm sorry I got caught is not an inspiring plea for leniency."

A federal judge in Virginia sentenced Manafort to 47 months in prison last week for a scheme to defraud banks and taxpayers out of millions of dollars. Jackson added more than three years to that in the related case in Washington, where he faced a maximum of 10 years after pleading guilty to two conspiracy charges. She also ordered him to spend three years on federal supervision, when he is freed from prison and to pay $6 million in restitution. The nine months he has already spent in jail will count toward his sentence.

Her decision brings Manafort's total prison sentence to 7 ½ years.

"It is hard to overstate the number of lies and the amount of fraud and the extraordinary amount of money involved," Jackson said.
Well, it couldn't get any worse, right? Not so fast! Just minutes later, this happened.
YahooNews/AP ("Manafort indicted in New York on state charges"):
Donald Trump's former campaign chairman Paul Manafort has been indicted in New York on state charges, seen as a strategy for preventing a potential presidential pardon.

An indictment unsealed Wednesday in Manhattan accuses the 69-year-old Manafort of conducting a yearlong residential mortgage fraud scheme that netted millions of dollars.

The indictment filed March 7 was unsealed the same day Manafort was sentenced in Washington in the second of two federal cases against him.

He would serve more than seven years in prison in those cases. Trump has repeatedly defended him and floated the idea of granting a pardon, but would not be able to do so in a state case.
Our resident attorney, Doug Mataconis, may have more but I really have nothing to add but "Wow."
Hopefully, however, this posting will satisfy regulars who feel we have given short shrift to Manafort's plight.