Paying Adjunct Professors Like Real Professors
The MLA is pushing to guarantee adjunct professors $40,000 a year.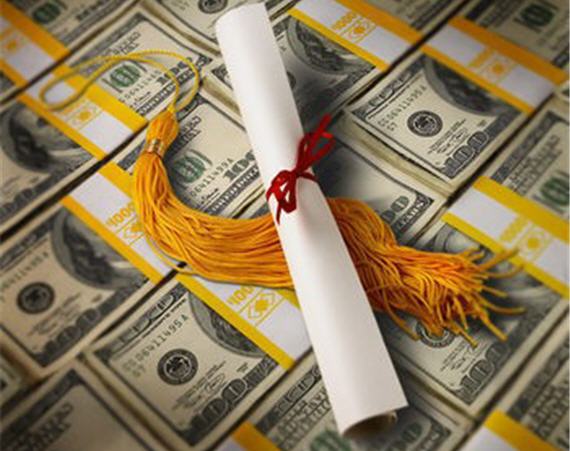 I went to Crooked Timber to see if Henry Farrell had written anything interesting about the Greek riots (he hadn't; or even anything uninteresting) and stumbled upon a recent post by Michael Bérubé, newly installed president of the Modern Language Association, and that organization's push for improving the plight of adjunct professors.
The outlines of the proposal:
Following a review of best practices in various institutions, the MLA recommends minimum compensation for 2011-12 of $6,800 for a standard 3-credit-hour semester course or $4,530 for a standard 3-credit-hour quarter or trimester course. These recommendations are based on a full-time load of 3 courses per semester (6 per year) or 3 courses per quarter or trimester (9 per year); annual full-time equivalent thus falls in a range of $40,770 to $40,800.
UGA adjunct writing instructor Josh Boldt, not surprisingly, loves the idea:
I personally have taught at schools that pay right at or below $2000 maximum per course. Feel free to do the math on that one (Hint: a 5/5 pays $20,000 annually). You can be a terrible human being and still recognize that a full-time teacher should earn much more than that. Just in case you're not familiar with the usual procedure, full-time professors generally teach much less than 10 courses per year. Some teach as few as three. The MLA's recommendation is based on the assumption of a 3/3 teaching load, which sounds about perfect. I would venture to say most adjuncts would agree. Three courses per semester is ideal because it allows teaching to be the primary focus (as it should be), and it also permits some time for research and professional development. So, about $40,000 a year. That isn't too much to ask I don't think. Especially considering all adjuncts have advanced degrees in their fields.
Bérubé responds,
It is not too much to ask. We think it's the bare minimum: it certainly doesn't constitute making a comfortable living. It merely allows NTT faculty a standard of living a bit higher than the one Boldt references later on in this post, in which college professors "eat Ramen noodles for dinner, and worry about whether or not they have enough gas in the tank to coast to work the rest of the week."
He's pushing an effort by something called the Coalition on the Academic Workforce to gather and publicize data on what various institutions around the country pay adjuncts, apparently in the hopes that doing so will shame the worst offenders and encourage a race to the top.
Not only does this elide the fact that  strong market forces–a glut of PhDs in English and some other fields who can't find tenure track jobs and are thus desperate to build a CV in hopes of improving their odds–push adjunct salaries down but it's based on absurdly idealized view of what life is like for most full-time academics.
With few exceptions, colleges and universities have been facing severe budget pressures for the better part of two decades. One presumes that the ongoing global recession has added to that. It's just absurd to expect them to double or triple the pay for adjunct faculty–especially when there are likely half a dozen highly qualified applicants for every adjunct opening at current prices.
Additionally, having spent all of my brief teaching career in institutions where a 4/4 load (that is, four classes per semester) was standard for tenure track faculty, I have to chuckle at the notion that adjuncts ought to be able to make a decent living teaching a 3/3 load while having zero obligation for institutional service.
Additionally, it's aimed in exactly the wrong direction. The problem isn't that adjuncts don't make enough money but that colleges employ far too many adjuncts rather than hiring full time faculty. While I suppose raising the pay of full-time adjuncts to that of tenure-track faculty would indirectly lead us in that direction, it's emphasizing the wrong problem.
Is it exploitative that people with some 21 years of education are being paid $2000 for teaching college courses? Perhaps. But, hey, they knew the risks when the went off to grad school. The real crime is that students are paying ever increasing tuition to attend institutions of higher education and then being taught by part-timers with no commitment to the institution and whose prime focus is on landing a job somewhere else.
Having a large part of a department's workload performed by adjuncts simply reduces the academic quality of the institution. Aside from the lack of continuity and divided focus, there's the lack of academic freedom. Adjuncts being hired on a course-by-course basis aren't going to risk their Ramen money by being controversial. So, the adjunctification of the university also contributes to the sense that it's just the 13th Grade.
The ideal model for adjuncts is not the unsuccessful academic who's not attractive to tenure track hiring committees but rather successful professionals who can teach a specialized course here and there. And those people really aren't doing it for the money but for the chance to give back to the community and interact with students.