Pence Subpoenaed by Trump Special Counsel
An aggressive but expected move.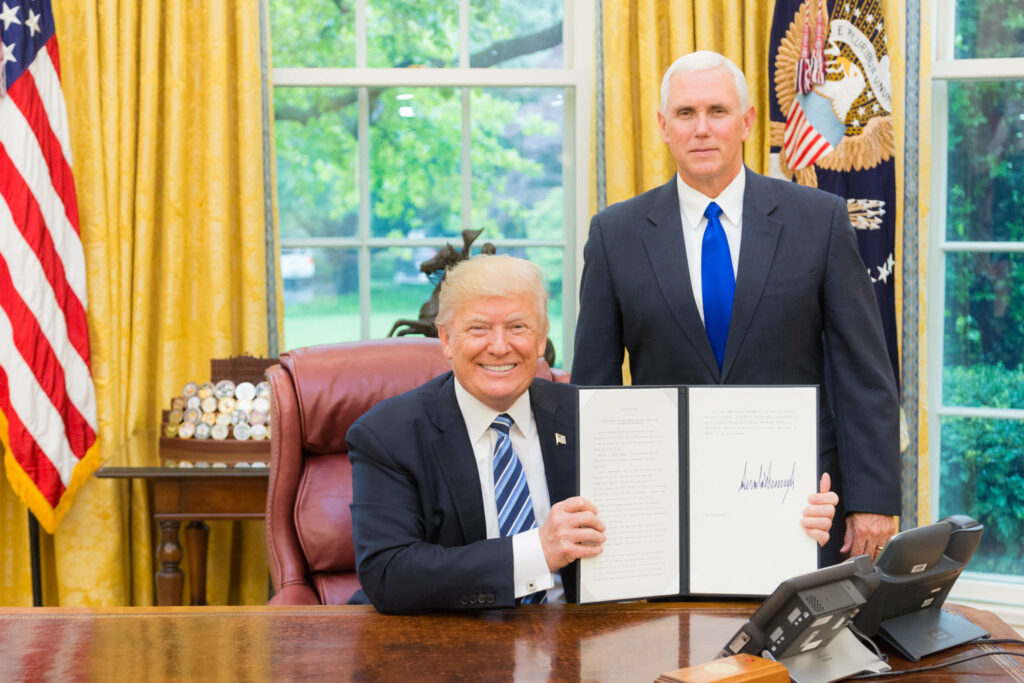 AP ("Pence subpoenaed by special counsel probing Trump"):
Former Vice President Mike Pence has been subpoenaed by the special counsel overseeing investigations into efforts by former President Donald Trump and his allies to overturn the results of the 2020 election, according to a person with direct knowledge of the event.

The subpoena to Pence as part of the investigation by special counsel Jack Smith was served in recent days, according to the person, who spoke to The Associated Press on condition of anonymity Thursday to discuss a sensitive issue.

The extraordinary scenario of a former vice president potentially testifying against his former boss in a criminal investigation comes as Pence considers launching a 2024 Republican presidential bid against Trump. The two have been estranged since a mob of Trump's supporters stormed the U.S. Capitol building on Jan. 6, 2021, in an attempt to stop Democrat Joe Biden's victory.

The subpoena is an aggressive step from a prosecutor who for years led the Justice Department's public corruption section and who oversaw indictments against major political figures. The move sets the stage for a likely executive privilege fight, given Pence's close proximity to Trump for four years as major decisions were being contemplated and planned. It is unclear whether efforts to secure voluntary testimony from Pence stalled before the subpoena was issued.
WSJ ("Mike Pence Subpoenaed by Special Counsel Jack Smith") adds:
Mr. Pence declined to speak to the congressional committee investigating the Jan. 6, 2021, assault on the U.S. Capitol by Mr. Trump's supporters. But the former vice president has viewed the Justice Department investigation as different from the House inquiry, which he considered partisan, according to people familiar with his thinking.

[…]

While Mr. Pence declined to speak with the House Jan. 6 committee, the panel's public hearings highlighted Mr. Trump's efforts to pressure his vice president to prevent the certification of President Biden's victory. Ahead of Jan. 6, 2021, Mr. Trump pushed for Mr. Pence to break from the vice president's ceremonial role over the certification of the Electoral College vote and embrace a legal theory, advanced by conservative lawyer John Eastman, that he could unilaterally reject votes from certain states or suspend vote counting to turn the matter back to the states.

One of the committee's public hearings featured testimony from J. Michael Luttig, a former federal judge and conservative lawyer who advised Mr. Pence in the run-up to Jan. 6, 2021.

"There was no basis in the Constitution or laws of the United States at all for the theory espoused by Mr. Eastman, at all. None," he testified, calling the attempt "constitutional mischief."

During a speech on Jan. 6, 2021, Mr. Trump pointed to Mr. Pence as a pivotal figure in his hopes of remaining in office. In the same speech, Mr. Trump told his supporters, "We fight like hell."

"I hope Mike is going to do the right thing. I hope so. I hope so," Mr. Trump said. "Because if Mike Pence does the right thing, we win the election."

Later that day, as Mr. Trump's supporters marched on and stormed the Capitol, some chanted, "Hang Mike Pence."

In an interview last year with ABC News, Mr. Pence said Mr. Trump "endangered me and my family and everyone at the Capitol building," where he was joined by his wife and daughter on Jan. 6, 2021. Mr. Pence has also addressed the Capitol attack in his memoir, "So Help Me God," in which he recounted his outrage at a pro-Trump mob that "desecrated the seat of our democracy and dishonored the patriotism of millions of our supporters."
NYT ("Pence Gets Subpoena From Special Counsel in Jan. 6 Investigation") adds:
Mr. Pence's team held discussions with the Justice Department about a voluntary interview, according to the person familiar with the matter, but those talks were at an impasse, leading Mr. Smith to seek the subpoena.
It's not obvious what we'd learn from Pence that we don't already know, given that he's already been rather forthcoming about Trump's attempts to get him to use his ceremonial role of presiding over the count to reject Electoral votes for Biden. But it makes sense to get that testimony under oath.
The executive privilege claims should not prove much of an obstacle. First, it's rather well established that it resides with the sitting President. A former President can certainly assert it and, to the extent the incumbent believes it serves the future good of the office to protect the claim, he can extend it. But Biden would certainly waive it in this case, as he has in previous instances regarding the matter. Second, privilege generally doesn't cover criminal conspiracies such as the one under investigation.