Pentagon Senior Leader Backlog Growing
The standoff with Senator Tuberville is reaching crisis levels.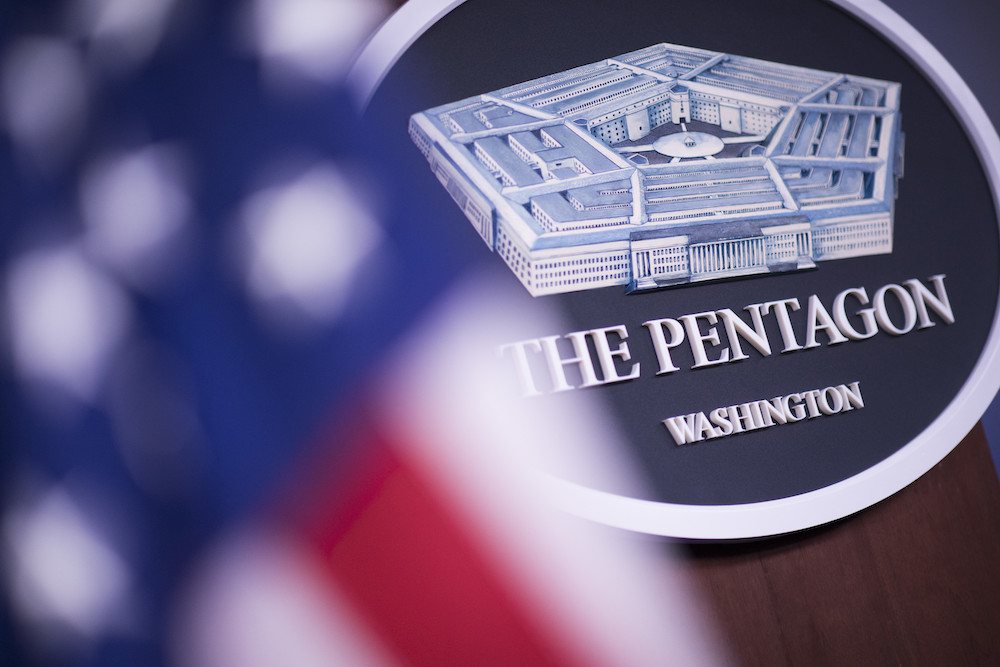 POLITICO ("Biden taps Allvin to be next Air Force top officer"):
President Joe Biden is set to announce that he has picked Gen. David Allvin to lead the Air Force, after the White House notified the Senate of the impending nomination on Tuesday.

If confirmed, Allvin will replace Air Force Chief of Staff Gen. C.Q. Brown, who was tapped in May to serve as the next Joint Chiefs chair.

Allvin, a career cargo, refueler aircraft and test pilot, currently serves as the Air Force's vice chief of staff.

With the nod, Allvin will join a group of top generals and admirals — along with some top civilian DOD officials — whose nominations are being caught up in Sen. Tommy Tuberville's (R-Ala.) blockade of senior Pentagon nominees over DOD's abortion travel policy. On Tuesday, Biden also nominated Derek Chollet to be the DOD's chief policy official, but it may be some time before the policy shop has a Senate-confirmed leader.

The hold has affected more than 270 senior military officers. Tuberville has had several conversations with Defense Secretary Lloyd Austin in recent weeks on the policy to pay travel costs for troops who seek abortions, but none with Biden himself, a situation that has frustrated the senator.

Also on Tuesday, Biden nominated Lt. Gen. Christopher Mahoney to be the Marine Corps' assistant commandant. If confirmed, he would replace Gen. Eric Smith, who has been nominated to be the service's top officer.
WaPo ("Biden picks next Pentagon policy chief, testing Tuberville's blockade"):
The White House said Tuesday that PresidentBiden will nominate a new Pentagon policy chief, a position the administration deems central to navigating challenges posed by China and Russia but one at risk of encountering the same standoff with congressional Republicans that has stymied the confirmation of otherdefense nominees.
Officials said the administration would send the SenateBiden's selection of Derek Chollet, who now serves as counselor to Secretary of State Antony Blinken, to become undersecretary of defense for policy.
Biden's nomination of Chollet to replace Colin Kahl, who stepped down this month, comes amid a feud over abortion policy that has resulted in the stalling of hundreds of nominees for military and defense positions, including Biden's pick to head the Marine Corps. If the impasse continues, it could result in other high-level vacancies in coming months, including the military's most senior position, chairman of the Joint Chiefs of Staff.
By my count, the following senior Pentagon appointments are being stalled:
Undersecretary of Defense for Policy (#3 civilian)
Chairman of the Joint Chiefs of Staff (#1 uniformed officer in DoD)
Chief of Naval Operations (with Vice appointment coming) (top two Navy officers)
Commandant and Assistant Commandant of the Marine Corps (top two Marine Corps officers)
Air Force Chief of Staff (with Vice appointment coming) (top two Air Force Officers)
US Pacific Command (the most important geographic combatant command)
The Pentagon on the services can continue to limp along for quite some time but this will soon become untenable. People in "acting" billets lack all of the legal authorities that go with these jobs. Additionally, many people will be doing pieces of multiple jobs rather than concentrating on a single billet.
Additionally, I can't help but wonder if the hold isn't impacting President Biden's choices to fill these billets. General Eric Smith, the Assistant Commandant who has been nominated as Commandant and is simultaneously continuing to fill that billet while serving as Acting Commandant (his predecessor, David Berger, has retired) was widely expected to get that post. But I don't know if the number two person in the Navy and Air Force would have moved into the top slots absent that being less challenging under these circumstances.
It's noteworthy, too, that it's not just these top posts but hundreds of other general and flag officer appointments down to the one-star level. These people's lives are on hold. Normally, they would be moving or already have moved to their new locations so their kids will be in place for the start of the new school year. And one imagines there are some colonels and captains who will hit the 30-year mandatory retirement point for that rank. Will they be allowed to continue while they wait this out?
As I've noted before, I think Tuberville has a point here. It seems likely to me that Secretary Austin not only exceeded his authority but is in violation of the Hyde Amendment here. But this is an awfully costly way to force a showdown.