Photo Of The Day: Too Close For Comfort Edition
When you decide to spend your day on vacation kayaking, the last thing you want to see is a Great White Shark behind you: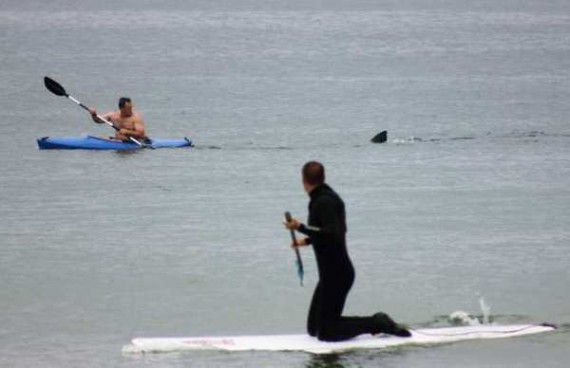 That's Walter Szulc Jr., on his very first kayaking adventure, at Nauset Beach in Orleans, Mass. in Cape Cod.
And, just to be clear, Mr. Szulc made it out of this chase safe and sound.
Photo via Associated Press