Playing Football Takes Up 11 Minutes Of Average NFL Game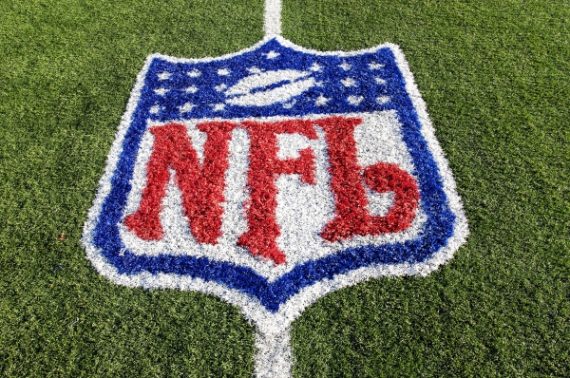 As we all settle down in a few hours to watch the Super Bowl, The Wall Street Journal tells us that we'll be watching a lot of television but very little football:
According to a Wall Street Journal study of four recent broadcasts, and similar estimates by researchers, the average amount of time the ball is in play on the field during an NFL game is about 11 minutes.

In other words, if you tally up everything that happens between the time the ball is snapped and the play is whistled dead by the officials, there's barely enough time to prepare a hard-boiled egg. In fact, the average telecast devotes 56% more time to showing replays.

So what do the networks do with the other 174 minutes in a typical broadcast? Not surprisingly, commercials take up about an hour. As many as 75 minutes, or about 60% of the total air time, excluding commercials, is spent on shots of players huddling, standing at the line of scrimmage or just generally milling about between snaps. In the four broadcasts The Journal studied, injured players got six more seconds of camera time than celebrating players. While the network announcers showed up on screen for just 30 seconds, shots of the head coaches and referees took up about 7% of the average show.
By and large, of course, this is due to the nature of the game. There are long segments of each quarter during which the clock will continue running after a play even though there's nothing happening on the field. The alternative isn't really an option, though, because it would mean that the average game would run much longer than it does now, with no real additional action taking place. At the same time, the networks have to find something to fill up the dead time. As the study showed, each network seems to do it a bit differently:
In this sample of games, the networks showed some significant differences. ESPN showed 24 minutes worth of replays in its game, which was 41% more than the average of the other three networks. Jay Rothman, ESPN's senior coordinating producer for Monday Night Football, attributes this to the presence of Minnesota's star quarterback, Brett Favre. Mr. Favre, he says, is a "move-the-meter guy," who warrants a lot of extra attention.

In its game, NBC devoted more than twice as much time to nongame video packages as its competitors (decades-old pictures of John Madden with his wife, anyone?). CBS devoted 40 seconds to showing Atlanta's kicker, Matt Bryant, warming up to make a kick, which was more time than the other three networks devoted to kickers combined. (The kick was blocked).

In its game, Fox showed about 37% fewer replays than the other networks. Fox also showed about 16% more shots than the other networks of players on the sidelines.

When it comes to showing the cheerleaders, CBS won the day with about seven seconds. NBC had just over four seconds, and Fox and ESPN had no cheerleaders whatsoever. "Cheerleaders are bigger in college," says Mr. Brown of Fox, who notes that NFL cheerleaders from the visiting teams don't travel to road games and aren't as ingrained in the game as they are in college. "It's not that we don't like them," adds ESPN's Mr. Rothman. "They're just not our motivation."
Personally I think there's missing out on something here. I know I certainly wouldn't complain about a little more cheerleader time.