Police Speculation and Contagion Fears
Balancing the public's desire to know and the potential for harm is not easy.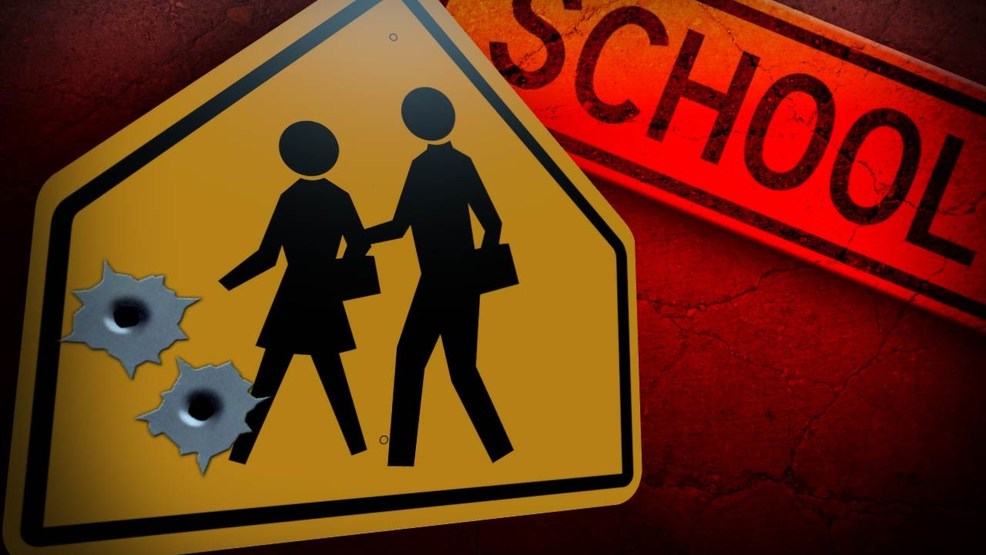 NBC News ("Fear pervades Tennessee's trans community amid focus on Nashville shooter's gender identity"):
Shortly after news broke Monday of a fatal shooting at a private Christian Nashville elementary school, police said the suspect was transgender. This detail, according to trans people in the state, has poured fuel on an already combustive environment that has led many of them to fear for their safety.

Police say Audrey Hale, who was killed by responding officers, fatally shot three 9-year-old students and three staffers at The Covenant School. Though police have said there is no known motive for the shooting, some conservatives have blamed the shooting on the suspect's gender identity.

Within 10 minutes of police saying that the suspect was transgender, the hashtag #TransTerrorism trended on Twitter. Around the same time, Republican lawmakers — including Sen. JD Vance, R-Ohio, and conservative firebrand Rep. Marjorie Taylor Greene, R-Ga. — insinuated in social media posts that the shooter's gender identity played a role in the shooting. And by Tuesday morning, the cover of the Rupert Murdoch-owned New York Post read: "Transgender killer targets Christian school."

"We are terrified for the LGBTQ community here," Kim Spoon, a trans activist based in Knoxville, Tennessee, said. "More blood's going to be shed, and it's not going to be shed in a school."

[…]

During a press conference Tuesday, Nashville Police Chief John Drake said a motive for the shooting was still unknown. The day prior, however, his response when asked if Hale's identity was connected to the motive left the door open to speculation.

"There is some theory to that," Drake said. "We're investigating all the leads."

[…]

Bill Campbell, the headmaster of The Covenant School from 2004 to 2008, said Hale attended the school as a child in 2005 and 2006 and identified as female during that time. As an adult, though, it appears Hale may not have identified as female. Hale's LinkedIn page, which has since been removed, states that Hale used "he" and "him" pronouns. And a friend of Hale's, Averianna Patton, who said Hale messaged her shortly before the shooting, said Hale signed the message "Aubrey (Aiden)," using Hale's given name along with a traditionally male name.

Aislinn Bailey, the acting president of Tri-Cities Transgender, a trans-led support and advocacy group based in Johnson City, Tennessee, said her initial reaction to news that the suspect was transgender was fear.

"I knew that as soon as anyone mentioned that, it was immediately going to become the center focus instead of what should be the focus, and that's gun violence in this country," Bailey said.

She condemned the choice by police to release information about the suspect's gender identity when they did not appear certain about it.

"I think it was unethical and highly suspect that information like that, which they had to have known could cause backlash on the trans community — releasing information like that without it being verified, that's unconscionable as far as I'm concerned," Bailey said.

She added, "We were already fearing for our lives. Now, it's even worse."
Let's dispense with the obvious: trans individuals are much more likely to be victims of violence than perpetrators of it; it's outrageous for politicians to fan the flames of fear; and nobody should target trans individuals in response to this incident.
It's quite reasonable, then, to be angry at Vance and, especially, Taylor Greene for their responses. But the police chief? To the extent it's necessary for him to hold a press conference in the aftermath of tragedy, his conduct strikes me as perfectly appropriate.
It's rather customary to provide the demographic details of criminal suspects. Being trans is such a detail. He initially identified Hale as a woman but later clarified that Hale used he/him pronouns. That seems like information reporters would need to write their stories.
When asked the perfectly reasonable question as to whether the shooter's gender identity was a motivation for the shooter, the chief quite reasonably said that it was a theory that would be investigated. Given that Hale had been a student at a fundamentalist school, which is almost certainly vehemently anti-trans, that would seem prudent.
We now have reports that Hale was under medical care for an unspecified emotional disorder. And yet had somehow managed to purchase seven firearms, including at least two assault-style rifles, from five different local gun stores "recently."
Rather obviously, easy access to firearms—especially by people known to be mentally unstable—is more pertinent public policy question than the shooter's gender identity. But, surely, it's a relevant fact in the particular case.
That it's possible that unhinged people will use this as an excuse to commit violence against trans people is a sad reality. It seems unreasonable to ignore the elephant in the room to prevent that possibility.