Politics and Sports
It is foolish to think that we ever escape politics.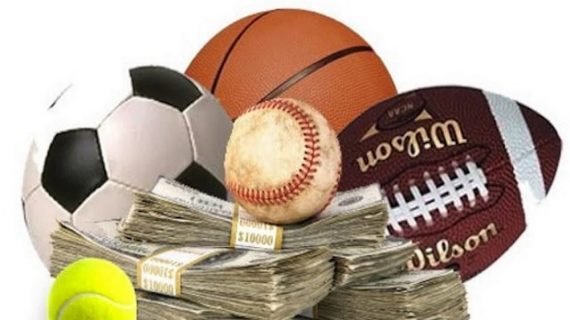 Yahoo Sports reports: Report: NBA to let players replace names on jerseys with social justice statement in Florida
When the NBA attempts to resume its season next month at Walt Disney World near Orlando, Florida, the league will allow players to have a say in customizing their jerseys.

Players, according to The Athletic's Shams Charania, will be able to replace the last name on their jerseys with a statement on social justice.

The Players Association reportedly sent initial details of the plan to players on Saturday night, and is currently working with both the league and Nike on how to implement it.
I have four quick thoughts before getting to what inspired me to post on this:
This makes me think of the original XFL and "He Hate Me." I have no idea if that is what they are trying to do.
To be honest, I like names on jerseys so I know who is who.
The cynic in me thinks Nike cares because they see a chance to sell more merch.
I have no problem with this idea, however.
I noticed this story via a tweet from Jonah Goldberg earlier this afternoon (including my response):
The lament about sports and politics is not a new one. A decades-old (indeed, only a few months less old than me) example would be Olympic medalists displaying the black power salute in 1968.
I mean, after all, how dare they bring politics into a competition based on geopolitical boundaries and wrapped up neatly in nationalism? I mean, seriously, no politics while we play national anthems and fly flags, for crying out loud!
And, of course, the whole brouhaha over kneeling during the National Anthem is likewise seen as injecting politics into sports.
But, as should be obvious from my snark about the '68 Olympics, playing the National Anthem itself is injecting politics into sports.
The notion that sports are divorced from politics, or are a total escape from politics, is nonsense.
Heck, part of the reason the state of Mississippi is going to change its flag is because of pressure from the SEC (and I don't mean the Securities and Exchange Commission).
Was it political when there was a Negro League and the MLB?
Was Jackie Robinson's career political?
Muhammad Ali's?
How about Pat Tillman's?
Was it political when major college football was all white?
Was it political when blacks were deemed not intelligent enough to play quarterback?
It is political now that most head coaches in football and basketball are white (college and pros)? Likewise managers in the MBL.
Is the name of the Washington DC NFL franchise political? (To pick only the most prominent example).
Is the tomahawk chop?
How about the NBA's reaction to criticism of China?
Are politics involved in how the US Men's and Women's national soccer teams are treated?
Are flyovers by military aircraft at games by military planes political?
How about NFL Military Appreciation Month or Cancer Awareness displays?
What about having municipalities fund stadium construction?
One could go on and on and on.
Going back to my tweet above: politics is inescapable and almost certainly when one thinks that one is operating in a "politics free" zone that just means one's own political power is in operation.
All of human interactions are political.