Poll: 55% Support Legalization Of Marijuana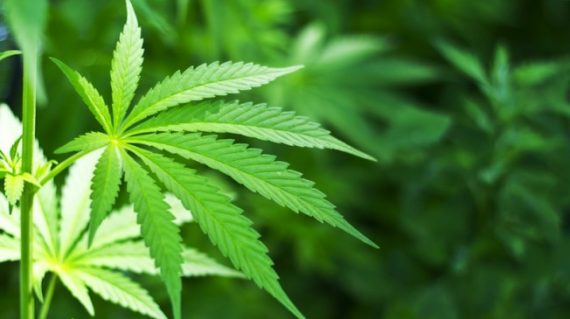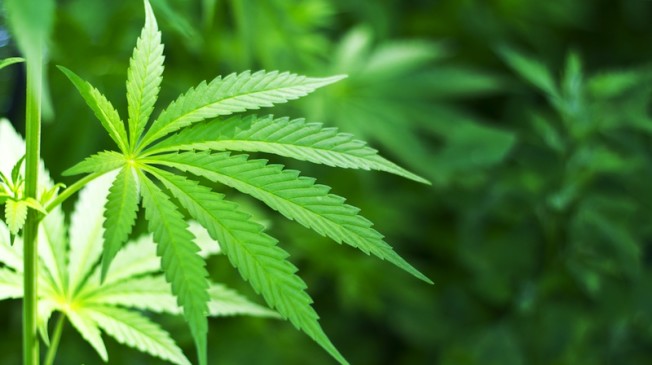 A new poll shows that a majority of Americans support the legalization of marijuana:
A majority of Americans thinks marijuana should be legal, a new poll finds, with support steadily increasing over the past few years.

Fifty-five percent of those surveyed thought using pot should be legal, according to a CNN/ORC International poll released Monday night, compared with 44 percent who said it should not be.

Among those aged 18 to 34, support was 67 percent to 32 percent, and for those 35 to 49 years old, it was 64 percent to 34 percent.

According to General Social Survey trends, this year is the first time that more Americans support legalizing marijuana than oppose it.

Most Americans also disagree that pot is physically and psychologically harmful, and by a smaller margin disagree that using marijuana leads to using other drugs. A slim majority, 50 percent to 48 percent, believe it is addictive.
Much like public attitudes toward homosexuality and same-sex marriage, this is quite a substantial change in public attitudes in a very short period of time and it's reflected at least in part in the developments we've seen over recent years reducing the legal impact of marijuana possession and use.  As, this map from Wikipedia demonstrates: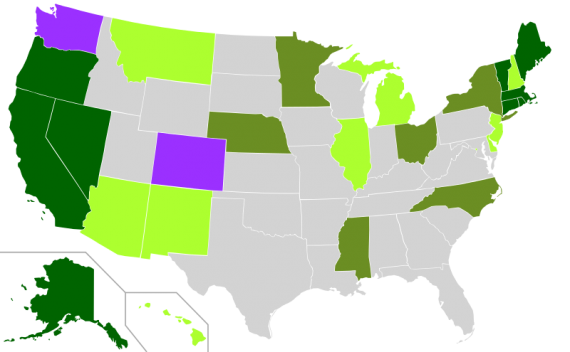 In this map, light green represents states where at least medical marijuana is legal, olive green represents states where the possession of at least some quantities of marijuana has been decriminalized, dark green represents states where both medical marijuana is legal and possession has been decriminalized, and purple represents the two states where it has been, for the most part, fully legalized. They represent nearly half the states in the country at this point, they include some states that are, to say the least unexpected (pot is decriminalized in Mississippi? Who the heck would have expected that?), and they are likely to be joined by several sister states in the year to come. Given the demographics, the numbers in this poll as are unlikely to change as the polls that support same-sex marriage. So, we can expect to see further liberalization of laws related to marijuana in the years to come.