Poll: GOP Out Of Touch With Women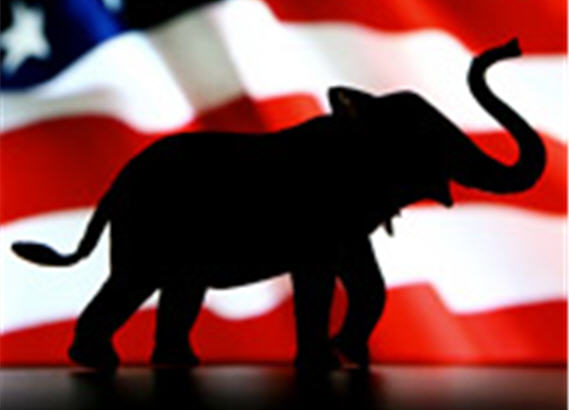 A new CNN/ORC poll confirms something that election results going back to at least 2008 already seemed to confirm, namely that the GOP has a problem with women:
A majority of Americans, and women in particular, do not believe the Republican Party understands the problems and concerns of women today.

That's the headline from a new national poll that comes as Republicans push back against Democratic claims the GOP is out of touch on female issues and is waging a war on women.

According to the CNN/ORC International poll, which was released Friday, 55% of Americans surveyed say the GOP doesn't understand women. That number rises to 59% among all women and 64% among women over 50.

"That last number is intriguing, since older women are more likely to vote Republican than younger women. Yet younger women don't have as much of a problem with the GOP on this measure," CNN Polling Director Keating Holland said.

"That suggests that the problem women have with the Republican Party may be related less to the policy positions the GOP takes and more related to the attitudes behind those policies and the tone the party takes when addressing them," he added.

Some controversial comments by Republicans over the past few years have fed Democratic claims the GOP is out of touch with women. The highest ranking female House Republican tells CNN her party has a messaging problem.

"When you look at our position on issues, a lot of times majority of Americans agree with our positions. But it's the way that we talk about it that doesn't resonate and we have to do a better job," said Rep. Cathy McMorris Rodgers of Washington state. "I think it's fair to say there have been some comments which are offensive and they're not representative of the entire Republican Party."

(…)

Republican women questioned in the poll say the GOP understands their problems and concerns, but the survey indicates independent women don't agree. Fifty-nine percent of independent women said they weren't pleased with the GOP's track record on such issues.

According to the survey, the Democratic Party does not face the same concerns: 63% of all Americans and 62% of American women say that the Democrats understand women.
None of this should come as a surprise, of course. Republicans have had trouble with female voters going back for decades now and, while they do seem to do better among married women than they do single women, among women as a whole they are continuing to lose ground. Of course, given how the GOP has conducted itself lately on issues ranging from contraceptives to abortion this really shouldn't come as a surprise.