Poll: Majority Of Likely Voters Don't Think Libyan Mission Is Worth The cost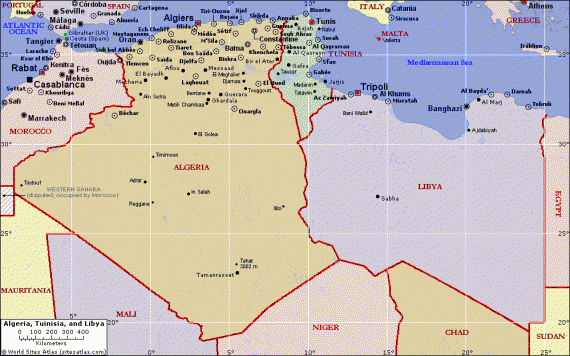 Public skepticism with the intervention in Libya remains at a very high level:
Only a quarter of Americans believe the Obama administration's military intervention in Libya is worth the cost, and even fewer support arming anti-regime fighters, according to a new poll for The Hill.

Notably, among the 1,000 likely voters polled, a greater proportion of self-identified conservatives voiced outright opposition on both issues than liberals or centrists. On both matters, conservative opposition was around 60 percent, and less than 20 percent said they supported either the costs of the mission (19 percent) or arming the Libyan rebels (15 percent).

Thirty-nine percent of liberals said the mission is not worth the costs, and 38 percent opposed shipping arms to anti-regime fighters, though 39 percent were unsure about it.

Slightly less than half of centrists (49 percent) supported the price tag, while slightly more than half (51 percent) said they supported arms shipments.

The survey found that 25 percent of all those polled said the operation is worth the initial $550 million price tag, while 51 percent said it was not and 24 percent remain undecided.
At the very least, this makes clear that any expansion of the mission in Libya is going to be a very hard sell for President Obama.