Poll Show Border Residents Feel Safe
According to a new poll, 87% of border residents feel safe.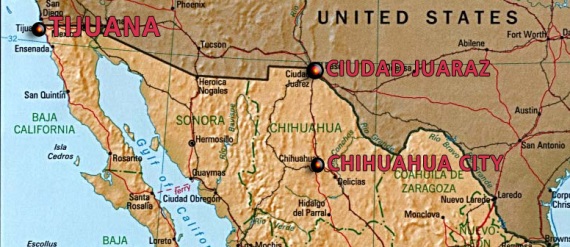 One of the common retorts to past posts on the issue of crime along the US-Mexico border often manifest something along the lines of "but you don't live there—ask the people who are actually there."
The Reuel Group did just that (The U.S.-Mexico Border Is Safer Than You Think)
The poll, commissioned by the Border Network for Human Rights in El Paso, Tex., and conducted by the independent polling firm The Reuel Group, Inc., found that the vast majority (more than 87 percent) of people living along the U.S. border feel safe. That's compared to 8 percent who said they didn't feel safe, and around 5 percent who were undecided.

The poll surveyed 1,222 adults, primarily likely voters, in 10 communities along the U.S. border: Douglas, Nogales and Yuma, Ariz., El Centro and San Diego, Calif., Las Cruces, N.M. and Brownsville, El Paso, Laredo, McAllen, Tex.
One will allow that "feeling safe" is a subjective issue, but it is noteworthy that the people living on our border seem not to be feeling as threatened as one would expect, if the dire warnings of many politicians (e.g., Jan Brewer and John McCain) would have us to believe.
This is not to say that there is no crime along the border (there is crime pretty much everywhere) or that there are no real problems on the border.  However, again, it would be nice to discuss these problems in the context of reality.
It would also be useful to do similar polls around the country to get comparative stats.