Post New Hampshire, Trump Clear Favorite with Four Plausible Challengers
The GOP field is now down to five.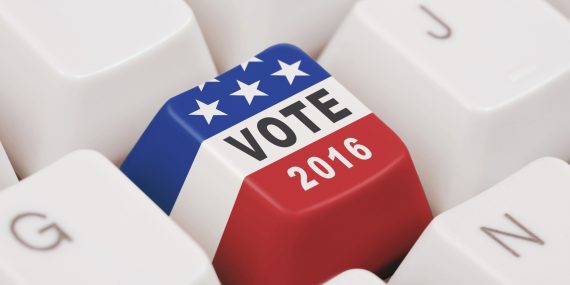 Bernie Sanders' blowout victory in New Hampshire has Hillary Clinton supporters in a panic, but there's every reason to believe this was Sander's peak. His populist, anti-establishment message clearly resonates with Democratic voters. Maybe, as Matt Yglesias contends, that message is the party's future. But Clinton is  positioned to do very well in a two-way race. Her organizational and financial advantage will matter much more once multiple states start voting in rapid succession. And his advantage with enthusiastic, young whites will matter less in more diverse states.
The Republican contest remains much more interesting. The runaway winner was the racist demagogue Donald Trump, who more than doubled any rival's vote total. He's also the only candidate to finish in the top two in Iowa and New Hampshire. Still, he only got 35.1% to go along with his 24.3% in Iowa. While impressive numbers in a crowded field, they may be his ceiling, with the sane Republican vote split among several candidates.
Ted Cruz, the main Evangelical candidate, looks to be finishing in what he rightly and graciously referred to as a "virtual tie for third place" to go along with his Iowa win. Obviously, he goes forward.
Marco Rubio, who came in third in Iowa but stumbled badly in Saturday's debate, finished 5th in New Hampshire, with 10.6%. That's a serious loss of momentum but he has every reason to continue.
My two favorites in the race, John Kasich and Jeb Bush, got a new lease on life. Kasich finished in 2nd, with 15.9%. Bush is sitting just behind Cruz with 11.1%; they'll both get the same two delegates regardless of whether they trade positions.
Chris Christie, who finished a distant 6th, is done. There's no reason to think that his New Jersey brand will play better in the South than it did in the Granite State. And he'll apparently not be invited to the next debate.
Carly Fiorina, Ben Carson, and Jim Gilmore should never have been in the race. They're doing so poorly that it scarcely matters whether they pull out.
The not-Trump field, then, consists of Cruz and three Establishment candidates. So long as it remains divided, Trump has a huge advantage. I haven't the foggiest whether Rubio will regain his Iowa momentum or Kasich will somehow translate his retail appeal to a wholesale campaign. Or perhaps Bush will finally be worthy of that exclamation point.