Post Office to Get Slower, More Expensive
Friday will mark a new era in mail delivery.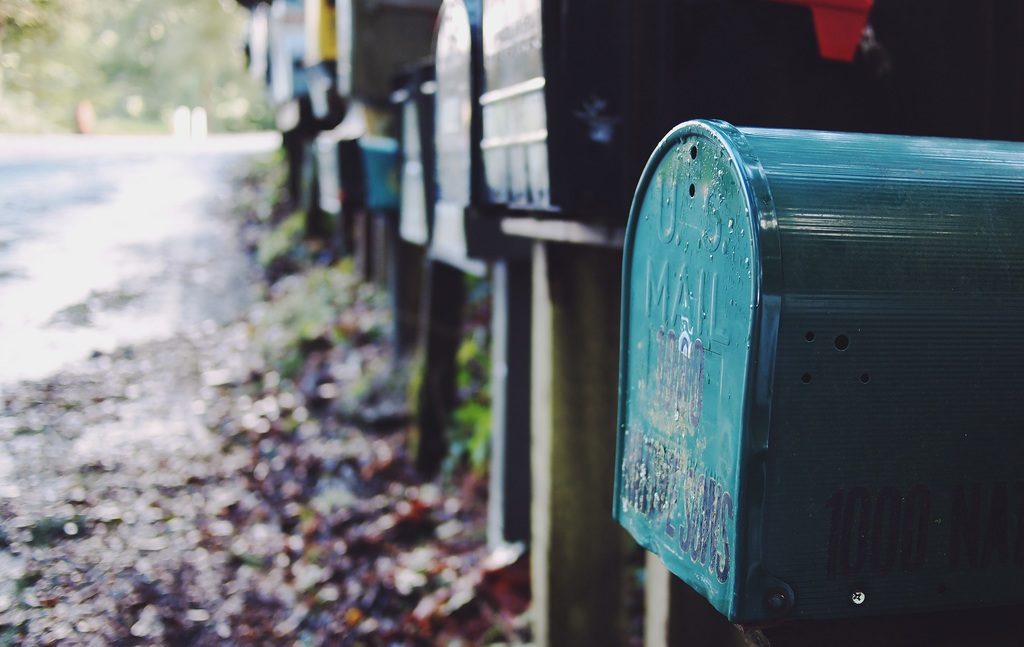 USA Today ("USPS mail delivery is about to get permanently slower and temporarily more expensive"):
Starting Friday, the Postal Service will "implement new service standards for First Class Mail and Periodicals," spokeswoman Kim Frum said in an email to USA TODAY.

The changes mean an increased time-in-transit for mail traveling long distances, such as from New York to California. Frum said that "most first class mail (61%) and periodicals (93%) will be unaffected" by the changes. Single-piece first-class  mail traveling within the same region will still have a delivery time of two days.

The Postal Service defines first-class mail as "standard sized letters and flats," Frum said. That's different from first-class packages, which are typically used for shipping smaller, lightweight packages. Currently, first-class mail and first-class packages have the same delivery standards, but that will change beginning Friday.
It honestly makes sense that letters and packages and short- and long-distance mail would have different delivery times.
The changes to service standard times are part of the Postal Service's 10-year strategic plan, which was announced by Postmaster General Louis DeJoy in March. The plan has drawn heavy criticism from elected officials.
It seems odd that drastic changes like this can be made without approval from Congress. But USPS is in a bizarre, quasi-public status.
DeJoy took his position in June 2020 despite no previous Postal Service experience. The position of postmaster general is not appointed or nominated by a president but rather appointed by the independent Postal Service Board of Governors. 
DeJoy is rightly a controversial figure but his lack of previous USPS experience struck me as an odd critique. Not only is it common for people to head major agencies, including the Defense and State Department, without previous experience working there but DeJoy spent his career in the logistics business. He was hardly unqualified. But, interestingly, most recent Postmaster Generals had been career USPS employees. DeJoy's immediate predecessors graduated college, went to work as letter carriers or sorting clerks, and worked their way up the system. Two had master's degrees from MIT's Sloan School of Business.
The Postal Service has been riddled by financial problems for years, and the coronavirus pandemic has only worsened the situation.
By making this change, Frum said, "the Postal Service can entrust its ground network to deliver more First-Class Mail, which will lead to great consistency, reliability and efficiency that benefits its customers … whether it's 300 miles or 3,000 miles, the current standard for (first-class packages) require 3-day service for any destination within the contiguous U.S. with a drive time greater than six hours. This is unattainable and forces us to rely on air transportation, yielding unreliable service. With this change, we will improve service reliability and predictability for customers while also driving efficiencies across the Postal Service network."
Because Amazon uses USPS for so many of its packages and provides free tracking, I'm bemused at the byzantine processes they use. The other day, a small package took three days to work its way up from the Carolinas, took a detour to Baltimore (about 40 minutes' drive from us), then went to Dulles (about 20 minutes' drive from us), to Springfield (about 20 minutes on the other side of us), to Merrifield (about 20 minutes in yet a different direction), and finally to us. I'm sure there's a logic to this process but the package spent three days driving around the local area—longer than it took to work its way from the Carolinas.
Regardless, as noted here many times, it makes no sense for Congress to expect the Postal Service to simultaneously deliver mail to rural Alaska and the next house over at the same rates, on the notion that it's an essential public utility, and also to be revenue-neutral, because it's a business, while also demanding that they pre-fund their pension plan, well, just because. Something obviously has to give.
Additionally, starting Oct. 3 through Dec. 26, the Postal Service will temporarily increase prices on all commercial and retail domestic packages because of the holiday season and its increase in mail volume. Those price increases will not affect international products, Frum said.
Of course, all of this just makes USPS the carrier of last resort for those with options.
It's been a very long time, now, since I had any idea what a postage stamp costs. When I was a kid, I remember the price hikes from 8 cents to 10 cents to 13 cents. (The latter happened in the space of three months in 1975.) They apparently just went up to 58 cents. But I've been buying "Forever" stamps for what seems like, well, forever and I can't even remember the last time I did so.