Postal Service Pushing Massive Wage and Benefit Cuts
Under pressure to cut costs and unable to cut services, the workers are the likely victims.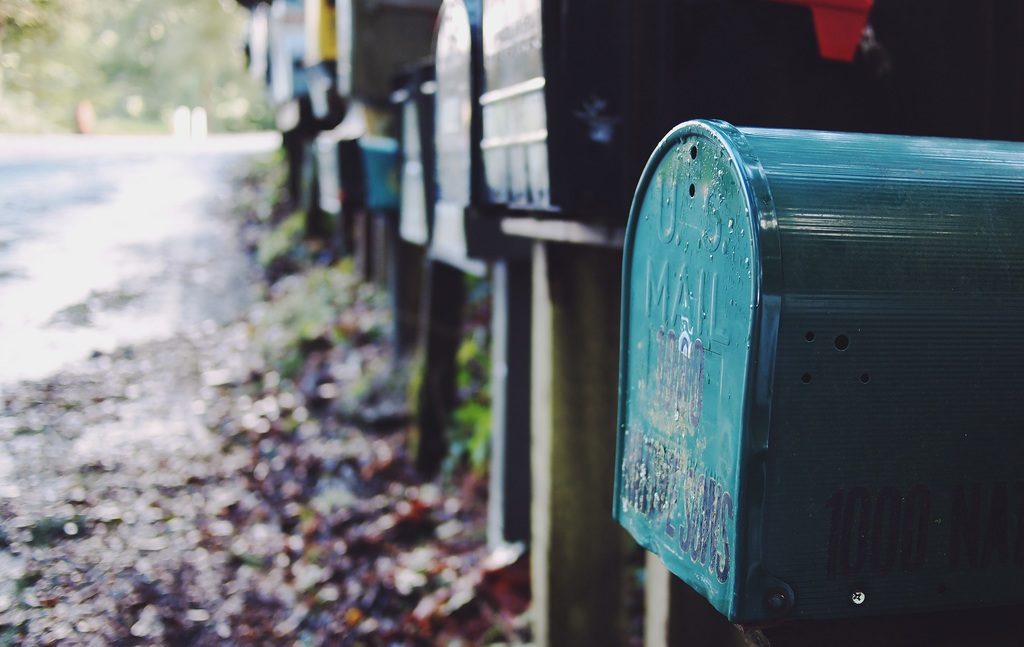 For generations, working for the post office was aspirational—the very symbol of stable, middle-class employment. Those days will be over if Congress and Postal Service leadership get their way.
The U.S. Postal Service, facing pressure from Congress to propose initiatives to ensure the agency's long-term viability, is floating a business plan that would include significant cuts to employees' take-home pay and benefits.

USPS included a hike to the employee contribution level for pensions in a first draft of a 10-year business plan presented to lawmakers and stakeholders, according to multiple people who were briefed on it, as well as phasing out pensions altogether for new hires in favor of a defined-contribution system only. The Postal Service is looking to cut the amount of paid time off employees receive by merging annual and sick leave and pitched a popular proposal with demonstrated bipartisan backing to require all postal retirees to enroll in Medicare as their primary insurance provider.

The mailing agency suggested it resume closures of mail processing plants, according to those briefed by management, a controversial practice it has used to reduce its vast physical footprint and shed workers. USPS stopped closing the facilities amid congressional pushback and intensifying talks for a legislative overhaul to the agency. Last year, the Postal Service inspector general found the agency realized just 5% of its projected savings from the consolidation plan.

USPS told those briefed on its plan that it was still subject to change. At a hearing in April, lawmakers grilled Postmaster General Megan Brennan on why the agency had failed to produce a 10-year business plan and indicated they would not move forward on legislative reforms USPS has said it desperately needs without first viewing the document. The details of the business plan were first reported by HuffPost.

Rep. Elijah Cummings, D-Md., who chairs the House Oversight and Reform Committee and helped usher an overhaul bill through the panel in the last Congress, said he planned to set a July deadline for the business plan and Brennan promised to meet it.

The Postal Service also discussed at its meetings a controversial proposal to end Saturday mail delivery. Brennan conceded at the April hearing that the plan will include a proposal to reduce mail delivery to five days per week, rather than the current six-day requirement. Rep. Mark Meadows, R-N.C., told the postmaster general to "quit wasting our time," noting Congress has repeatedly blocked any effort to cut delivery frequency.

USPS also told stakeholders it would look to further cut hours at post offices and continue to build its cadre of non-career employees who earn less pay and fewer benefits. The agency's non-career staff grew more than 60% between fiscal years 2010 and 2017.

—-Government Executive, "Postal Service Floats Big Cuts to Employee Pay, Leave and Benefits"
Traditional pensions, alas, have become rare outside the government sector. Only 13 percent of private-sector workers were enrolled in a pension plan last year, compared to 77 percent of state and local government workers. (There are no statistics for federal employees, oddly, but most of us are eligible for a small pension in addition to a defined contribution plan.) So it's not surprising that, under pressure from Congress to prune costs, the Postal Service leadership is following suit. Retirement benefits are expensive.
Ditto the move towards temporary and part-time help. They're simply cheaper to employ, since they often get no benefits at all and tend not to accrue seniority and the higher wages that come with it.
Still, the US Postal Service isn't a private business. It's an executive agency of the United States Government. Unlike its private-sector competitors like UPS and FedEx, it's mandated by Congress to deliver first-class mail anywhere in the country at a fixed rate and, as noted in the report, lacks the freedom to cut costs by eliminating unprofitable services like Saturday delivery. It's absurd to expect them to operate on a break-even basis given those constraints.
Beyond that, while I suppose there's an argument that those employed by the taxpayers shouldn't receive pay and benefits that are wildly out of line with those most taxpayers themselves enjoy, neither should the government lead the race to the bottom that's destroyed the middle class. The bargain for government workers, whether at the federal, state, or local level, has always been stable, decent work with a comfortable retirement in exchange for a career of service. The Great Recession greatly eroded that for a lot of states and localities. The political class seems poised to do it at the federal level going forward.