President Obama Urges FCC to Make Internet a Utility
Obama proposes four 'net neutrality' rules.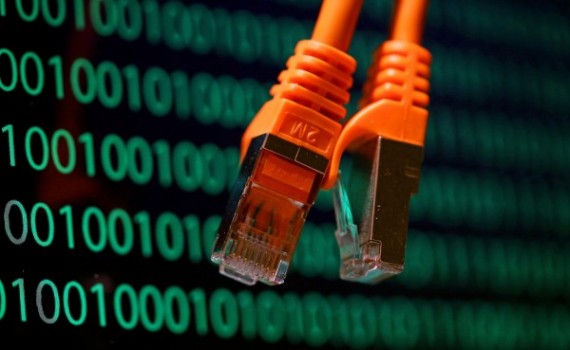 President Obama argues that "An open Internet is essential to the American economy, and increasingly to our very way of life" and should therefore be regulated like a public utility. Therefore:
I believe the FCC should create a new set of rules protecting net neutrality and ensuring that neither the cable company nor the phone company will be able to act as a gatekeeper, restricting what you can do or see online. The rules I am asking for are simple, common-sense steps that reflect the Internet you and I use every day, and that some ISPs already observe. These bright-line rules include:

No blocking. If a consumer requests access to a website or service, and the content is legal, your ISP should not be permitted to block it. That way, every player — not just those commercially affiliated with an ISP — gets a fair shot at your business.
No throttling. Nor should ISPs be able to intentionally slow down some content or speed up others — through a process often called "throttling" — based on the type of service or your ISP's preferences.
Increased transparency. The connection between consumers and ISPs — the so-called "last mile" — is not the only place some sites might get special treatment. So, I am also asking the FCC to make full use of the transparency authorities the court recently upheld, and if necessary to apply net neutrality rules to points of interconnection between the ISP and the rest of the Internet.
No paid prioritization. Simply put: No service should be stuck in a "slow lane" because it does not pay a fee. That kind of gatekeeping would undermine the level playing field essential to the Internet's growth. So, as I have before, I am asking for an explicit ban on paid prioritization and any other restriction that has a similar effect.

If carefully designed, these rules should not create any undue burden for ISPs, and can have clear, monitored exceptions for reasonable network management and for specialized services such as dedicated, mission-critical networks serving a hospital. But combined, these rules mean everything for preserving the Internet's openness.
Later in his statement, he draws an analogy with telecom utilities:
To be current, these rules must also build on the lessons of the past. For almost a century, our law has recognized that companies who connect you to the world have special obligations not to exploit the monopoly they enjoy over access in and out of your home or business. That is why a phone call from a customer of one phone company can reliably reach a customer of a different one, and why you will not be penalized solely for calling someone who is using another provider. It is common sense that the same philosophy should guide any service that is based on the transmission of information — whether a phone call, or a packet of data.

So the time has come for the FCC to recognize that broadband service is of the same importance and must carry the same obligations as so many of the other vital services do. To do that, I believe the FCC should reclassify consumer broadband service under Title II of the Telecommunications Act — while at the same time forbearing from rate regulation and other provisions less relevant to broadband services. This is a basic acknowledgment of the services ISPs provide to American homes and businesses, and the straightforward obligations necessary to ensure the network works for everyone — not just one or two companies.
Nick Gillespie, who lampoons the plan under the headline "Obama: Government Should Regulate Internet to Keep it Free," turns the president's analogy back on him:
Reason contributor and Clemson University economic historian Thomas W. Hazlett defines Net Neutrality as "a set of rules…regulating the business model of your local ISP." The definition gets to the heart of the matter. There are specific interests who are doing well by the current system—Netflix, for instance—and they want to maintain the status quo. That's understandable but the idea that the government will do a good job of regulating the Internet (whether by blanket decrees or on a case-by-case basis) is unconvincing, to say the least. The most likely outcome is that regulators will freeze in place today's business models, thereby slowing innovation and change.

Obama is old enough to remember Ma Bell, which was even worse to customers than today's cable and Internet providers. And he is smart enough to recognize the Orwellian contradiction in introducing onerous new regulatory regimes in the name of keeping anything "free." The FCC has never been particularly adept at acting in the "public interest." The less control it has over the Internet (and TV and anything else), the better off we will all be.
Texas Senator Ted Cruz responded with a clever turn of phrase on Twitter, dubbing net neutrality "Obamacare for the internet."
While I'm inclined to share Gillespie's worry that regulation will stifle "innovation and change" in what is, after all, still a burgeoning industry, it's hard to see how the first three suggested "bright line" rules would have that outcome—and very easy to imagine how blocking or throttling would. The fragmentation we're seeing in the rest of the telecommunications industry—with certain television shows, movie studios, music labels, publishers, sports packages, etc. relegated to a single provider or at least excluded from one or more of them—is really bad for consumers, at least in the short run.
So long as NFL Sunday Ticket is available only to DirecTV customers, they have a huge leg up on the competition for delivery. Whether Comcast's Xfinity or Verizon's FiOS are better products otherwise is a moot point to those who want to have every NFL game available on their television package. That's the free market at work, I suppose, but what if Xfinity makes a similar deal with the NCAA for college football and basketball games? And FiOS does the same for the NBA or MLB?
I've got no interest in streaming Taylor Swift's latest album, for example, but don't like the fact that it's not on Spotify—even though I'm not a Spotify customer. Similarly, while I'm a Netflix customer and enjoy some of their original programming, I'm not a fan of the trend of requiring customers to subscribe to multiple services and use multiple devices in order to access programming.
I'm somewhat amused, however, by the president's fourth principle: "No paid prioritization. Simply put: No service should be stuck in a 'slow lane' because it does not pay a fee." While I support this notion in principle, for reasons similar to my concerns about the fragmentation of entertainment services, I'd note that we're going in the opposite direction with the example Obama's analogy is drawn from. Our road network is our oldest public good and so sacrosanct to a functioning economy that even Adam Smith insisted that they were a core government responsibility.  Yet, in the DC area at least, we're in the process of massive construction of toll roads to allow those with the ability to pay to escape the horrible traffic of I-95 and other congested arteries. Surely, the Internet isn't more essential to the economy than the road network?