Pretextual Searches on the Interstate
Assumptions of racial animus are overshadowing a story that's outrageous enough on its own.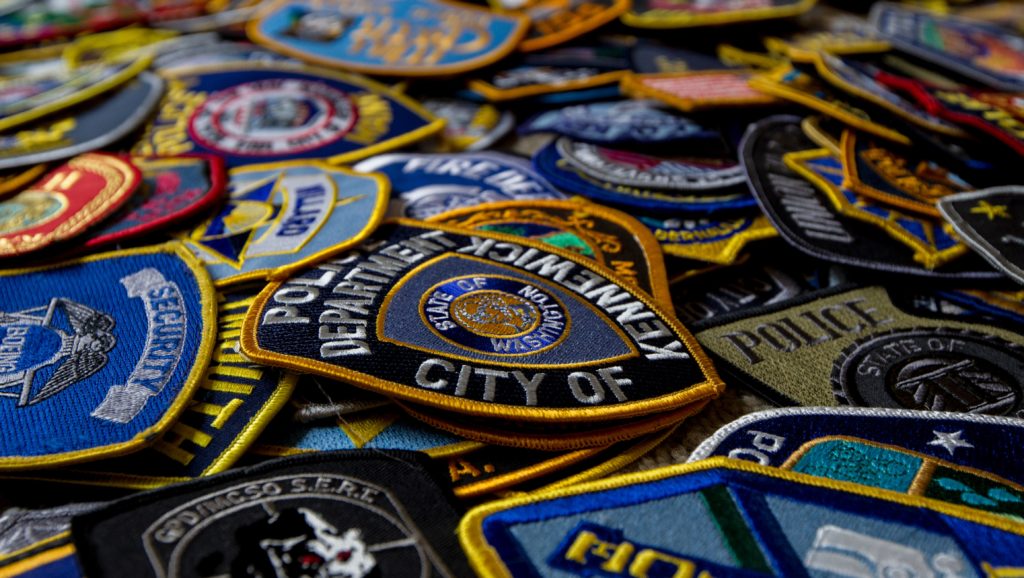 This USA Today syndication of a Delaware News Journal report ("Delaware State University 'incensed' after lacrosse team's bus searched in Georgia") is making the rounds.
A college women's lacrosse team feels traumatized after its charter bus was stopped by police while traveling through Georgia, an incident that has left the school's president "incensed."

The Delaware State University women's lacrosse team was traveling north on I-95 in Liberty County, Georgia, southwest of Savannah, on April 20. The Hornets were returning home after playing their final game of the season at Stetson University in DeLand, Florida, on April 19.

Bus driver Tim Jones was initially told he was improperly traveling in the left lane when the bus was pulled over, according to DSU's student publication The Hornet Newspaper and its website thehornetonline.com. The incident was first detailed there in a story that published Friday written by Sydney Anderson, a sophomore lacrosse player who was on the bus.

Video accompanying the story taken by DSU player Saniya Craft shows an officer saying, "If there is anything in y'all's luggage, we're probably gonna find it, OK? I'm not looking for a little bit of marijuana but I'm pretty sure you guys' chaperones are probably gonna be disappointed in you if we find any."

By that time, Liberty County Sheriff's Office deputies had begun removing players' bags from the vehicle's cargo bay to search after asking Jones to open it. Police had a drug-sniffing dog at the scene.

Deputies knew those on board were on a lacrosse team.

In a public address Tuesday afternoon in Hinesville, Georgia – a small, southeasterncity south of Savannah – Liberty County Sheriff William Bowman defended the stop.

He said after speaking with deputies and reviewing video and other facts of the incident, he does "not believe any racial profiling took place."

"Before entering the motorcoach, the deputies were not aware that this school was historically Black or aware of the race or the occupants due to the height of the vehicle and tint of the windows," Bowman said.

"As a veteran, a former Georgia state trooper and the sheriff for this department, I do not exercise racial profiling, allow racial profiling or encourage racial profiling."

Bowman said Tuesday that "no personal items on the bus or person(s) were searched" – negating the accounts of multiple people on the bus.

The law enforcement personnel on and outside the bus were white in photos and video accompanying thehornetonline.com's account. Most, but not all, of the players and coaches on the bus were Black. Bowman is Black.

"If there is something in there that's questionable," the deputy speaking on the bus said, "please tell me now, because if we find it, guess what? We're not gonna be able to help you."

[…]

During the stop, the officer told those on the bus that "marijuana is still illegal in the state of Georgia." He then mentioned, "anything you can put marijuana in" to smoke it or devices used to weigh it "like a set of scales," suggesting they are also unlawful without actually saying so.

[…]

"To be clear," Allen wrote, "nothing illegal was discovered in this search, and all of our coaches and student-athletes comported themselves with dignity throughout a trying and humiliating process."

In a joint statement, Delaware U.S. Sens. Tom Carper and Chris Coons and U.S. Rep. Lisa Blunt Rochester termed the situation "deeply disturbing."

"No one should be made to feel unsafe or humiliated by law enforcement or any entity who has sworn to protect and serve them," the statement read. "That's especially true for students who have sought out HBCUs like Delaware State University with a long history of empowering communities of color that have far too often faced discrimination and other barriers to opportunity."
The reporting and commentary are focusing on the racial aspect of the case, which is hardly unreasonable given the history of the rural South. But we have no direct proof of that from the video and it's not implausible that the officers had no idea that Delaware State was an HBCU when they pulled it over.
But here's the thing: this would be outrageous if it was the University of Delaware water polo team. Which, having made up, I can stipulate is all-White.
Pretextual stops are simply outrageous. By claiming the driver committed a minor traffic violation (for which he ultimately wasn't actually cited) the officers are somehow free to have drug-sniffing dogs conduct a search, absent any probable cause or even reasonable suspicion. Indeed, as occasional OTB contributor Butch Bracknell pointed out in another forum, if a dog sniffs out drugs under this scenario, that itself constitutes probable cause in a court of law. It stands the 4th Amendment on its head.
Beyond that, even assuming the officers here were not racially motivated, the attempt to intimidate American citizens who were under no suspicion of wrongdoing into handing over drug paraphernalia—or actually opening one student's wrapped graduation present just for the sheer hell of it—is just bullying that we shouldn't tolerate from our public servants.
It's my longstanding position that local yokel cops like the Liberty County Sheriff's Department should not be allowed to make traffic stops on Interstate highways. They tend to be poorly trained, corrupt, and mostly to exist for the purpose of revenue extraction. Allowing them to target vehicles with out-of-state tags is essentially giving them a license to steal. Let federal police and state highway patrol enforce the law on the Interstates.
An even more longstanding but less firmly-rooted position I've had is that it makes no sense for local law to apply on the Interstate. If the possession of marijuana and various paraphernalia is legal in Florida and in Delaware, residents of one state should be able to travel to the other with their stash without fear of being arrested because it's illegal in an intervening state. It's simply absurd to expect citizens embarking on a cross-country trip to research the laws of every state—and locality!—they pass through to ensure there's nothing in their stowed luggage that could get them arrested.
And, yes, all of this is obviously rendered more outrageous if racial animus is layered on top.