Professional Shoplifters
A few people are committing the lion's share of petty thefts in America's biggest city.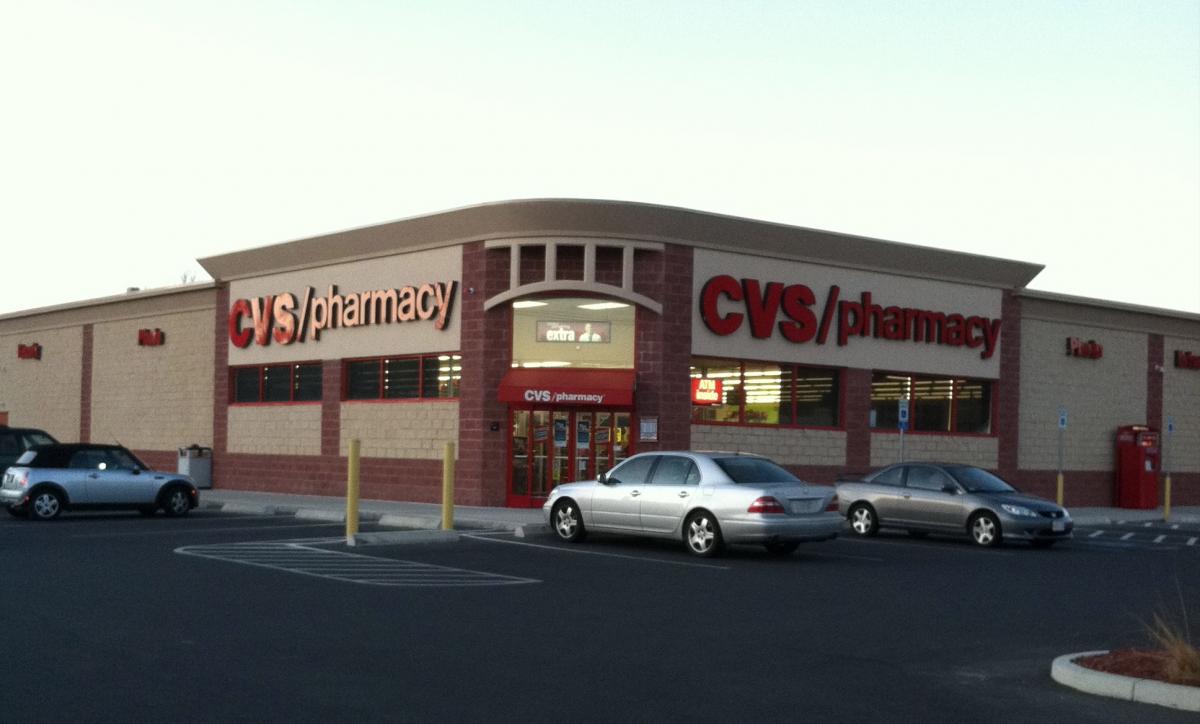 A really startling story in the NYT: "A Tiny Number of Shoplifters Commit Thousands of New York City Thefts"
New York City's storefront businesses, already weathering inflation and an uneven recovery from the coronavirus pandemic, are also contending with what the police say is a dramatic increase in shoplifting. But statistics also reveal a startling reality: A relative handful of shoplifters are responsible for an outsize percentage of retail crime.

Nearly a third of all shoplifting arrests in New York City last year involved just 327 people, the police said. Collectively, they were arrested and rearrested more than 6,000 times, Police Commissioner Keechant Sewell said. Some engage in shoplifting as a trade, while others are driven by addiction or mental illness; the police did not identify the 327 people in the analysis.
Doing some quick math, 327 people being arrested 6000 times comes out to an average of 18.35 arrests per. In a single year. That's almost 20 arrests per person per year!
At some point, wouldn't it make sense to, I don't know, put them in jail?
The victims are also concentrated: 18 department stores and seven chain pharmacy locations accounted for 20 percent of all complaints, the police said.

Petty thefts are one of the main drivers of the city's overall crime rate, even as murders, shootings and other violent crimes have continued to drop. At a recent news conference, Commissioner Sewell said the situation demanded a "perpetual carousel of police resources."
Again, I believe I have a solution that would easily cut NYC's shoplifting rate by a third.
Criminal justice reform advocates have said that petty thefts are a crime of necessity, and that many down-on-their-luck New Yorkers are stealing what they need to survive in one of the world's most expensive cities. 
Oh, for fuck's sake. There are some 8.5 million people living in NYC. All but 327 of them seem to be getting by without repeatedly stealing. And I can't imagine a city in America with more resources to help out the down-on-their-luck.
But law enforcement and trade groups have blamed a proliferation of organized shoplifting crews, repeat offenders and the new state bail law that they argue has enabled such offenders to avoid jail time.

Last year, 41 people were indicted in New York City in connection with a theft ring that state prosecutors said shoplifted millions of dollars worth of beauty products and luxury goods that were sold online.
Hmm. This really, really doesn't scream "crime of necessity."
By the end of 2022, the theft of items valued at less than $1,000 had increased 53 percent since 2019 at major commercial locations, according to a new analysis of police data by researchers at the John Jay College of Criminal Justice.

Over the past five years, shoplifting complaints nearly doubled, peaking at nearly 64,000 last year, police data shows. Only about 34 percent resulted in arrests last year, compared with 60 percent in 2017.

Businesses large and small are grappling with "smash and grab" thefts, said David Johnston, vice president of asset protection and retail operations at the National Retail Federation.

"It's the loss coupled with the violence and the concern of safety," he said.

Representatives for major retailers in the city, including CVS, Macy's and Target, did not respond to requests for comment on shoplifting in New York. A spokeswoman for Walgreens, Kris Lathan, said the company had created a "major crimes unit" to assist authorities with investigations.
On the one hand, petty theft has always been something retailers had to live with as a cost of doing business. I suspect that's especially true of stores like CVS, which are in the business of selling small, convenience items. There's only so much of the merchandise that can be kept locked up, requiring customers to find a clerk for access, without driving said customers away. On the other, they can afford to install security cameras and otherwise make it easier for police to apprehend the perpetrators.
The anecdotes got pushed into the body of the piece here but they're useful:
Small proprietors are scared, said Youssef Mubarez, whose family has owned a deli in Times Square for decades and who is also the director of public relations with the Yemeni American Merchants Association. The group has roughly 3,000 members who own delis and bodegas.

Since the pandemic, Mr. Mubarez's cousin, who works at the family's bodega, has encountered routine fights, Mr. Mubarez said, and some have involved knives. While opinions on what is behind the surge in shoplifting varies even among members, they all agree it's more prevalent, he said.

"Every day, they're going into work as they usually do and they're not sure if the person walking in is there to rob them, going to steal from their store or start an issue where it just escalates to a point where they can't control it," he said.

Accosting a shoplifter is a risk each time, said Tchalare Idrissou, a clerk at the 99 Cent Zone store in the Mott Haven neighborhood of the Bronx. Recently, clerks at the store confronted and threw out a man they had seen shoplifting twice before on security camera footage.

"When you're trying to stop them from stealing, they engage and try to fight," Mr. Idrissou said, adding: "Sometimes we let them go with the stuff, because sometimes some of them have the weapons. Sometimes knives."

Clerks described catching people walking out with items stuffed into their coats, sweaters, or down their pants. They kick them out of the store, they said, only to see some of them return. In other instances, they wouldn't know how the shoplifter got away until they watched surveillance video.
Obviously, we can't expect minimum wage clerks to risk physical harm to protect merchandise.
On the other hand, we get this:
Shoplifting is a crime of poverty, said Arielle Reid, supervising attorney of the Decarceration Project at the Legal Aid Society, New York's largest provider of criminal and civil services for indigent clients. It can't be solved by a continued reliance on "the heavy hand of law enforcement," she said.

"Our clients and our communities are better served by investments in resources to break these endless cycles of incarceration," Ms. Reid said.
Again, that's just unpersuasive. The poor don't organize into "rings" to steal cosmetics.
The authorities take a harder line.

"Shoplifting, retail theft and commercial burglaries have escalated dramatically in recent years, and as a consequence, the consumer experience has suffered," said Michael E. McMahon, the Staten Island district attorney. He blamed "reckless policies" for making businesses "less safe and under constant attack from rampant recidivism."

Collective Action to Protect Our Stores, made up of 5,000 businesses in New York State, called on lawmakers to create units in the Police Department and prosecutors' offices dedicated to retail theft and to offer more protections to retail employees who are attacked.
The obvious counter is that heavier policing is going to inevitably target minorities and the homeless. I haven't the foggiest how we balance that against enforcement of the laws. Is there an amount of shoplifting that we just chalk up to "that's life"?
A bill introduced in Albany this year by Assemblyman Manny De Los Santos would elevate assault of a retail worker to a felony, in line with the penalty for attacks against police officers, transportation employees and nurses.
I find proposals like this exasperating. Why create special categories of people who are more protected the laws than others? I at least understand the notion that police officers are representing society, so an attack on them is an attack on the people themselves. But it makes no sense at all to make hitting the clerk at 7/11 a more serious crime than hitting, say, a dock worker.
In December, Mr. Adams hosted a summit at Gracie Mansion to create a citywide plan to combat retail theft. Joined by law enforcement agencies and trade leaders, he said businesses were "the lifeblood of our economic recovery," adding "we are not going to stand by and let criminals undermine our economy and the livelihood of New Yorkers."

Mr. Adams has lobbied to toughen the state's bail law, and the measure has once again turned into a divisive point in Albany's budget negotiations.

After Republicans used the law and concerns over crime to capture key seats in last year's midterm elections, Gov. Kathy Hochul, a Democrat, proposed modifications to the law that could keep more people in jail. But her fellow Democrats, who control the State Legislature, have firmly pushed back.
While "law and order" has long been derided as a racial dog whistle, it's harder to make that charge when it's a Black mayor pushing to protect businesses in one of the most diverse cities on the planet.
As politicians debate, businesses and residents are acting on their own.

In Harlem, a coalition of proprietors and officials from law enforcement and city agencies started meeting a year ago to address problems in the neighborhood's 125th Street Business Improvement District.

Thanks to the group, the local police precinct was able to identify 18 people who had been seen shoplifting repeatedly, said Barbara Askins, the president and chief executive of the business district and a member of the Manhattan district attorney's Manhattan Small Business Alliance, which was created to reduce shoplifting and robberies throughout the borough.

Those 18 names were sent to prosecutors, Ms. Askins said. And with a $20,000 grant from the district attorney's office, the business improvement district plans to hire two part-time employees to engage with businesses and the community.

"We try to seek solutions, try to come up with creative solutions around existing laws to try to find a way to try to address this problem," Ms. Askins said.
This seems less a "creative solution" than what would seem a perfectly normal relationship between the community and its police force.