Pronoun Proliferation
She? Xe? Xem? Let's call the whole thing off.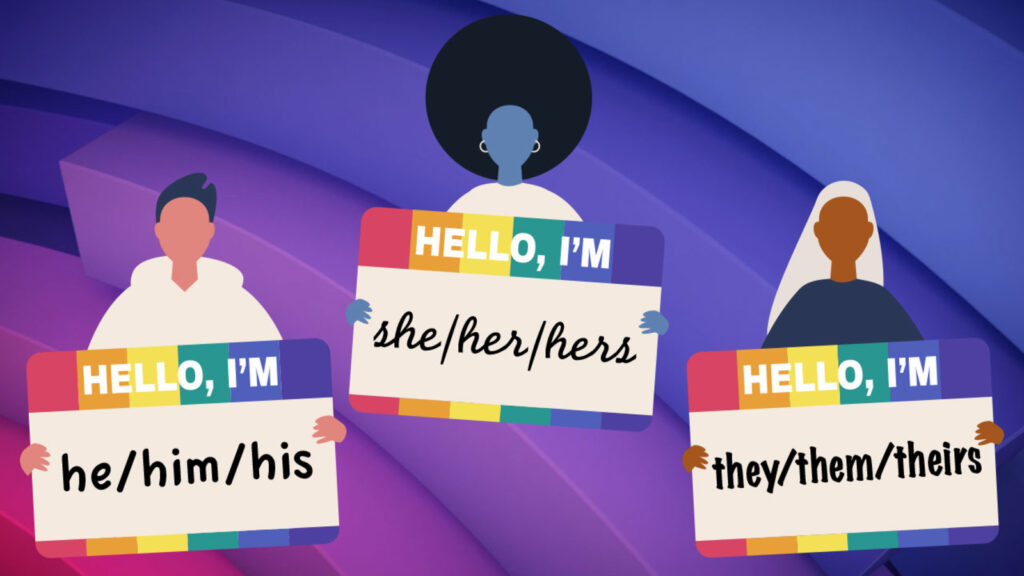 Via memeorandum, I came across an article at The Cut titled "They, Then and Now Asking for pronouns has become a social standard. Who is it serving?" It's by Brock Colyar, a 24-year-old nonbinary individual who prefers the pronoun "Them" and who uses the Twitter handle @UnhappyFem.
Because Colyar's thoughts and feelings are complicated, the piece is something of a rambling mess but nonetheless worth working through. The upshot is that Coylar is simultaneously happy living in a world where gender norms aren't as rigidly enforced as they were until quite recently and a bit tired of having to constantly announce their gender identity with people, most of whom want to be polite about it but are nonetheless anxious and uncomfortable about the whole thing. Furthermore, the fact that gender nonconformity seems to be the in-thing for those under 25 is rather exhausting.
The conclusion:
These days, it feels as if an identity that, not long ago, felt unique to me in most rooms I entered has gone mass. Yes, part of what I'm personally upset about is the fact that this thing I loved isn't so alt anymore. But more than that, it feels as if pronoun culture has contributed to nonbinary becoming just the third gender after male and female, more static and concrete than its original fluid intentions. The same nonbinary person who complained about nonbinary stereotypes lamented to me, "I don't want to be a homogeneous normcore mashing of the two genders." Ben hoped, "If man or woman can mean so many things, then so can nonbinary." We all became nonbinary to escape gendered expectations, and now we're stuck again. I can't help but think that the walking-on-eggshells battle for pronouns is turning my gender into a human-resources-approved corporate product, more neutered than neutral, and, maybe above all else, profoundly unromantic. Next time, just call me by my name.
I do wonder how this will shake out over time.
It's not much of an issue for me. My colleagues are middle-aged and older and even our students are mostly in their 30s. And while there are significant numbers of gay and, especially, lesbians, the working assumption—whether correct or otherwise—is that their pronouns conform to their gender.
My three stepchildren, ranging from 18 to 22, are all perfectly comfortable with the idea of gender fluidity. My 13-year-old has, in my view, overcorrected the point where she won't presume that someone presenting unambiguously goes by the gender identity that seems obvious to me. I'm not sure my just-turned-11-year-old is much thinking about these things.
Maybe Colyar is on to something: it's probably just easier to refer to people by their name than in a gendered manner. We can likely retrain ourselves to do that in conversation. It's harder in writing without being clunky and redundant.